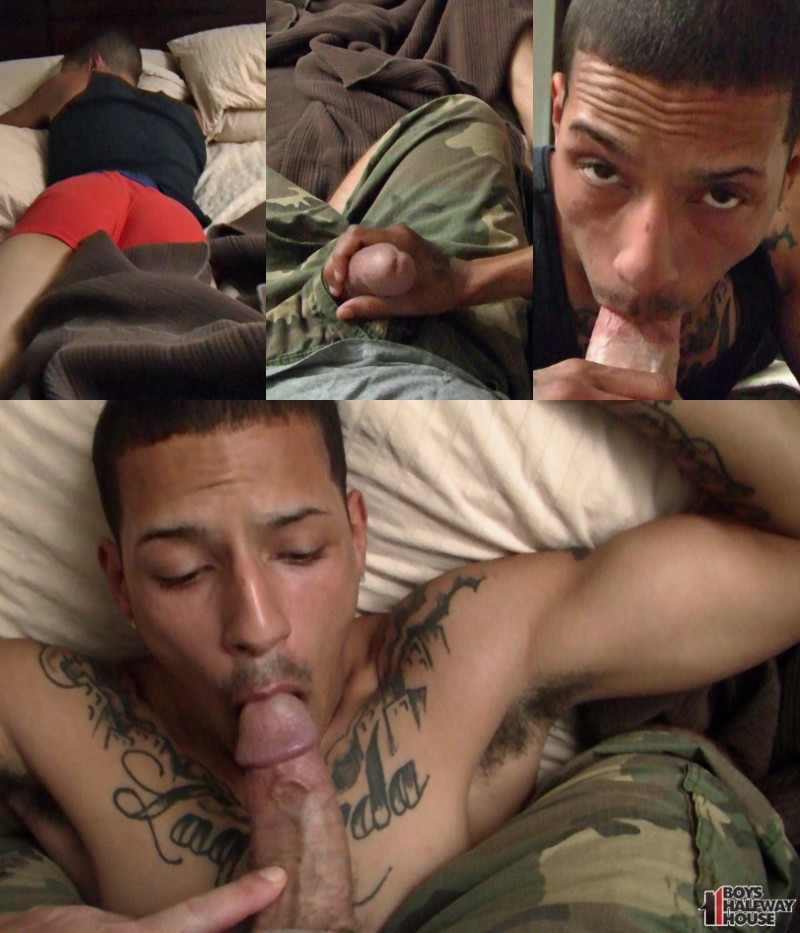 Trent is on parole and has come to Boys Halfway House to live. There are strict rules around money and how much they can carry -- the more money a guy has, the more trouble he can buy -- so they're giving a $40 weekly allowance for their food and smokes. The house supervisor has found that Trent is hiding a secret stash in his room. He needs to teach Trent about obeying rules.
When the supervisor enters Trent's bedroom, the lad is sleeping face down. He pulls back the blankets and reveals the boy's beautiful ass bulging in his red underwear. The supervisor gives Trent's ass a squeeze and lies down beside him. Trent stirs awake and sees the dude groping his semi-hard dick. He knows where this is going. He's sporting some morning wood himself, so frankly he's not objecting to the opportunity to unload his nuts.
Trent strokes the supervisor's cock, then lies back while the man straddles his chest and feeds him. Lying face down, Trent spreads his ass cheeks while the supervisor fights his way inside. Trent's hole is tight, so it takes a while before the supervisor can move. After opening Trent's hole, the lad rides the supervisor and jerks himself furiously. He finally sprays all over the guy's chest and the supervisor drains his own balls all over the lad's gaping fuck hole.
See more at Boys Halfway House