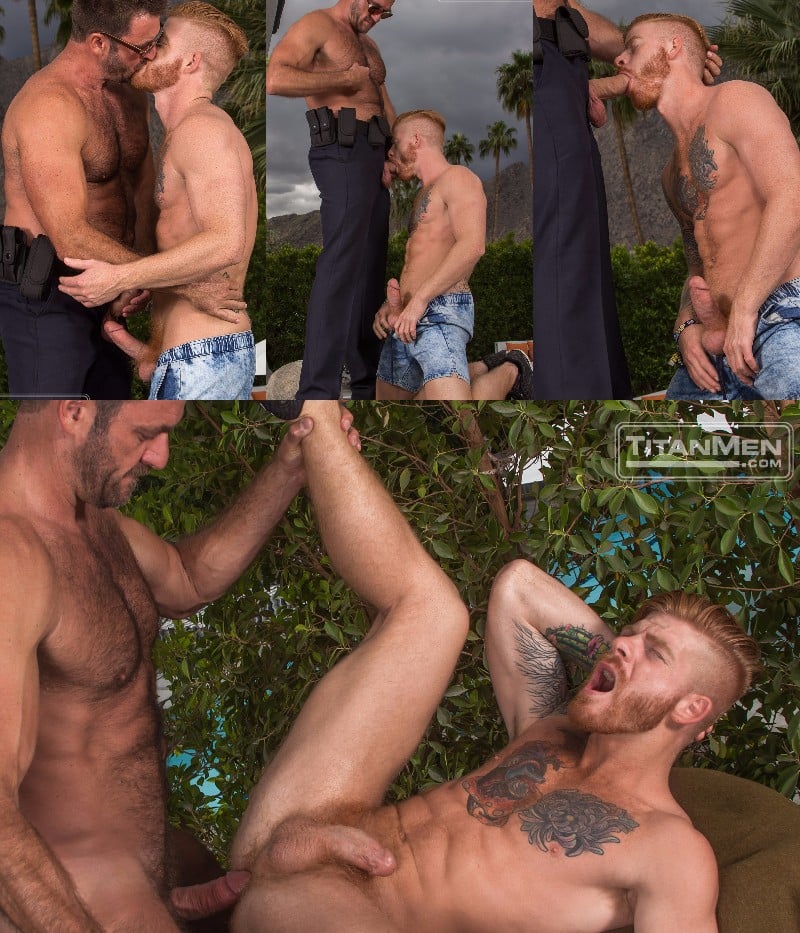 Save 25% on Your Titan Men Membership - Click Here
Bennett Anthony is working his job cleaning pools when his parole officer Anthony London sneaks up behind him. "Geez ... don't fucking scare me like that," Bennett protests. London says, "You know the routine. Up against the wall." The parole officer frisks Bennett and finds weed in his pocket. "Can we work out a deal like we did last time?" Bennett pleads.
This is the opening scene of Titan Men's newest release called Parole. And the last time Bennett got away with blowing his parole officer. But Bennett isn't getting off so easily. "Sure," London says. "But this time it's gonna cost you some ass as well." He pulls out his uncut cock and pushes the ginger to his knees. "Suck my dick," he barks. And Bennett buries his face in the officer's crotch.
London isn't a complete dick and gives the parolee some head too, then Bennett assumes the position -- doggy style. The cop licks his nuts and slides his tongue through Bennett's furry ass crack. The parolee moans with each lick. London finally slides into the ginger's wet hole and drills him hard. He rolls Bennett over on his back and fucks him until both men blow their jizz all over the gingers tight body.