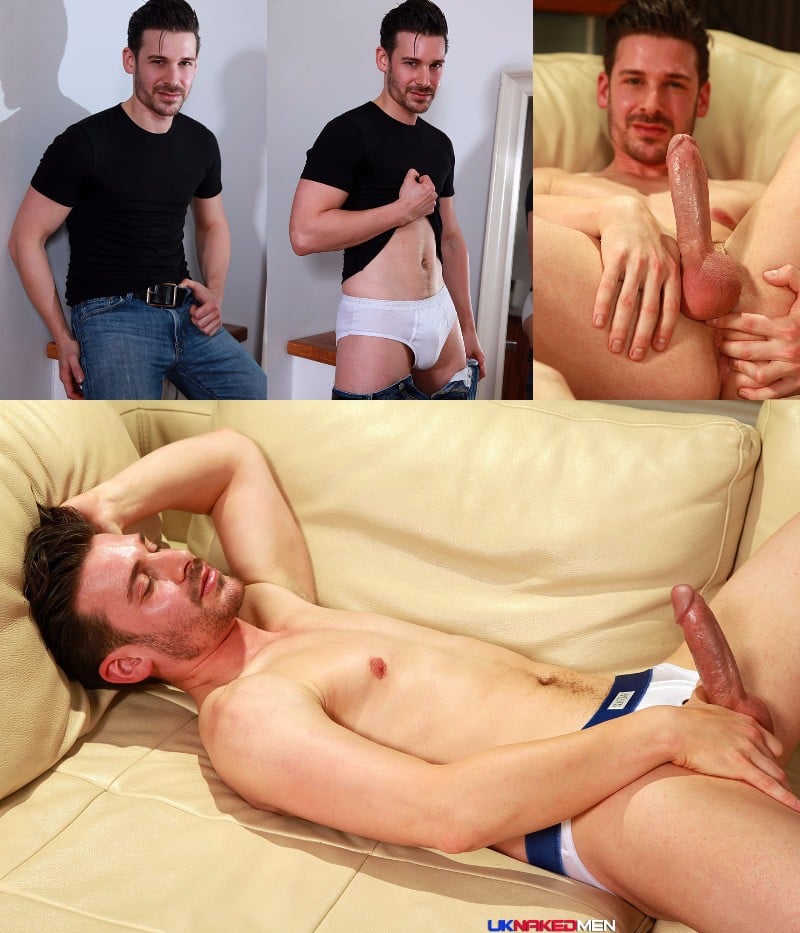 ---
Scene Pictures
You wouldn't think that such a wholesome-looking guy could be such a dirty boy, but as Parker Marx says, "Clean living, dirty mind, and you know, still waters and all that." This is Parker's first time appearing on a gay website and he's stroking his thick cock for UK Naked Men. Come inside and get better acquainted.
Parker Marx is 33 years old and 70% straight. He's single at the moment and he's happy being on his own saying, "My life is build around sex at the moment." He just started exploring guy-on-guy sex, so hopefully we'll see him back on the site sliding his fat dick into a nice lad's butt. Parker is also currently attracted to bodily fluids -- watersports, spit, sweat -- and he's into tying people up for all kinds of bawdy fun.
Parker is handsome with a sexy British accent. He's wearing face scruff and has a beautiful pair of kissable lips. When he strips off his underwear he rears his gorgeous little butt at the camera. It's so round and firm, you just want to sink your teeth into it. Unlike most Brits, Parker is cut and his cock gets very thick when it stiffens up. He finally lies back and wanks off all over his sexy body.