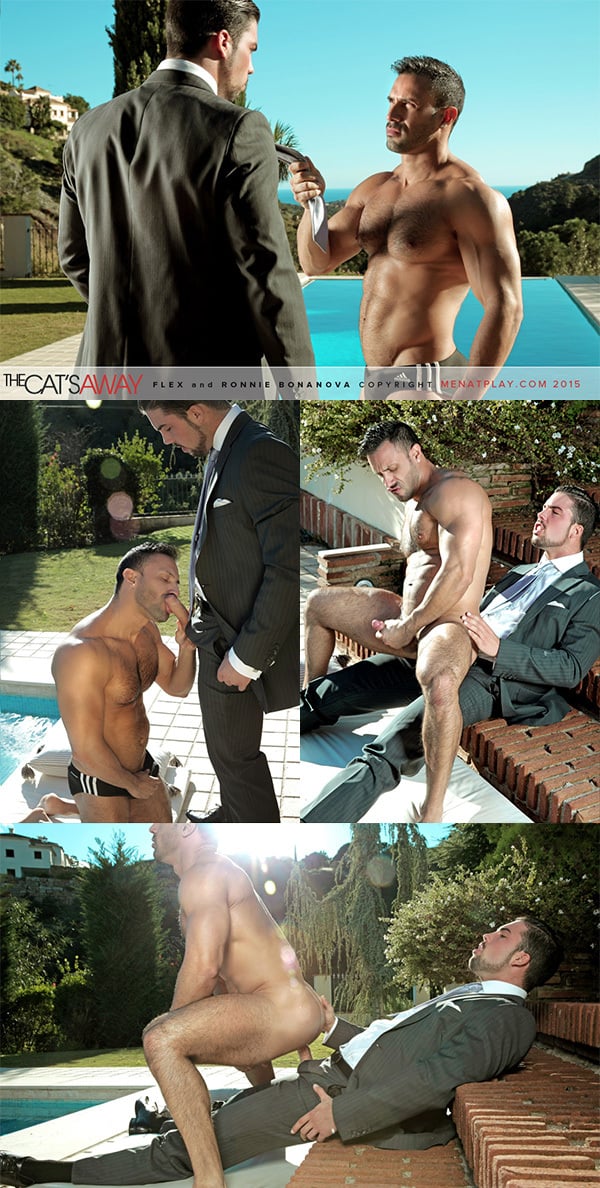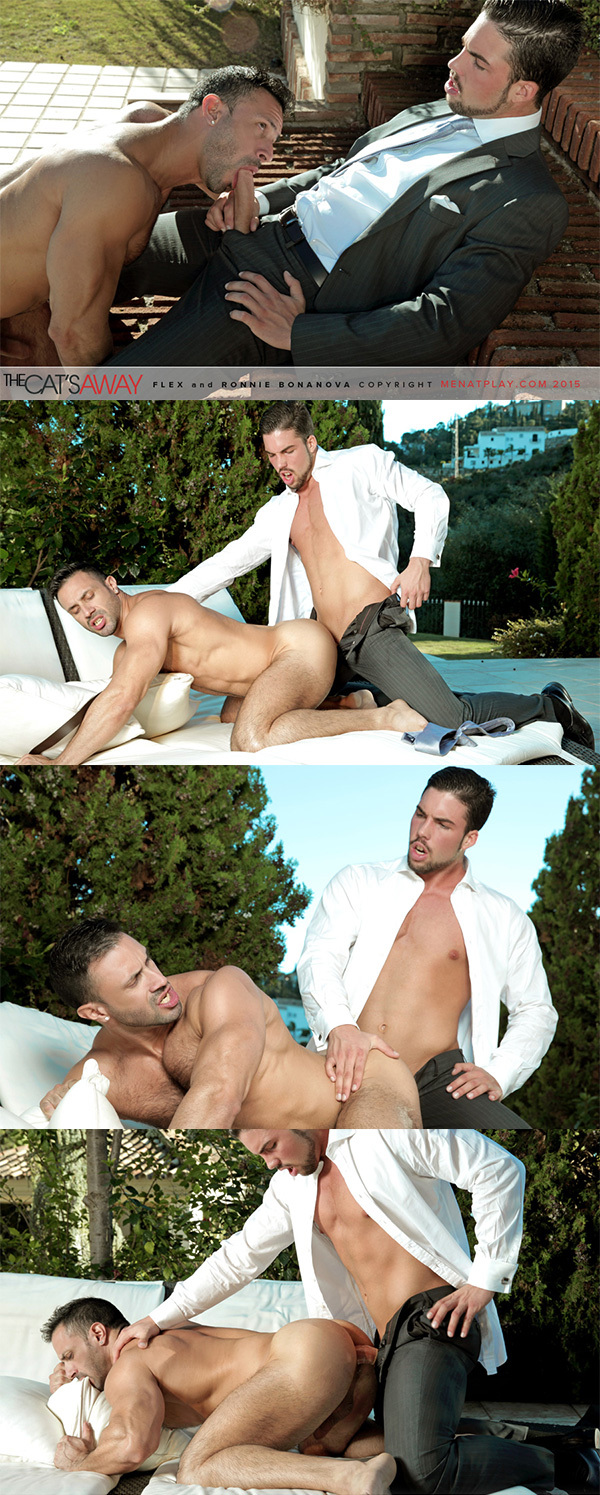 Spanish hunk Flex has a big, round ass and Ronnie Bonanova has a giant, uncut cock. Flex is a power bottom and Ronnie apparently is straight so he only tops. Can you stick your cock in many men's bums and still call yourself straight? 21-year-old Ronnie has made three films now at Men at Play, and he's filmed elsewhere too. So I guess if you have a humongous cock you can all yourself anything you want.
Flex is a house guest at Ronnie's Spanish villa. And when "The Cat's Away" opens, Flex is sunning himself by the pool. Ronnie arrives home from work looking sexy in his suit. He's horny and he wants to get in one last fuck before his wife returns home from her trip. They've been doing this for a few days now, so Flex knows the routine: he kneels on the stone pool deck and pulls out Ronnie's big, floppy piece of meat and swallows.
For the next few minutes, Flex does all the work slobbering on Ronnie's hard-on. Then the executive, who is still wearing his suit, sits back on the steps and Flex squats on his dick and rides him. Flex's butt hole feels so good that eventually Ronnie takes over and pounds the hell out of him.