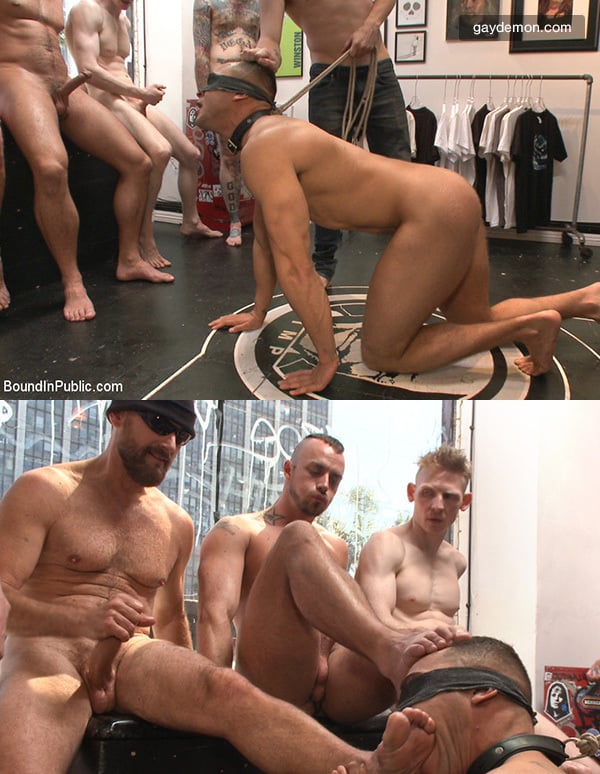 I like men's feet. I have a major kink for them and love seeing them when I'm out and about. I always have my head down checking out a man wearing sandals in line at the coffee shop, or maybe in the elevator, or at the grocery store. That's about where my kink ends. But Brock Avery in this scene from Bound in Public takes the foot kink a whole lot further.
What choice does he have? He's blindfolded, on his hands and knees, and led around a room lined with naked men. He's a slave, so he does what he's told. And these horny men rub their feet on his head and smother his face with their soles, a couple even rub their feet along his tongue or stick their toes in his mouth.
So who is the dude in the toque and sunglasses? I don't know about you, but if you don't want to be seen in a gay porn video, then don't make one.
The crowd ties Brock on his back and the men start fucking his ass. After some tickling, they flip him over for some more screwing. A couple of the men unload their nuts on Brock's face and head and he's forced to lick up whatever falls on the floor. Someone rams an electric butt plug up the slave's ass, and pinned to floor by men's feet, Brock is ordered to cum. Wow! Take about performance anxiety.