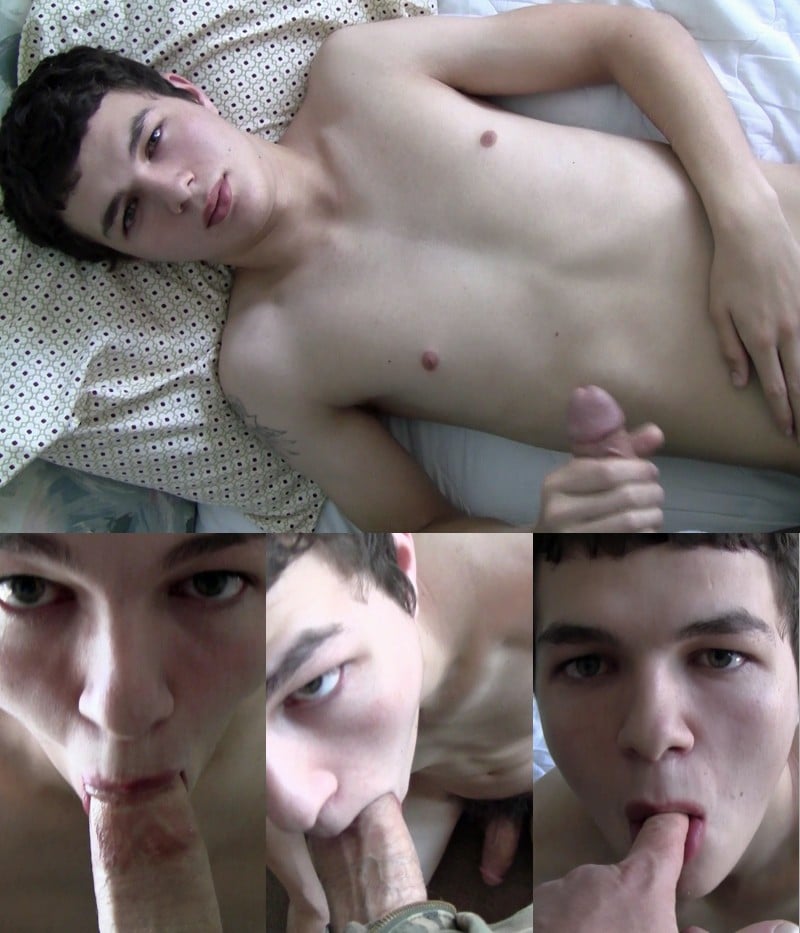 Watch Atticus Get his Pretty Hole Stuffed
Atticus is a baby-faced 18-year-old from the Midwest and he's in a heap of trouble. He was late again, so his bunk mate locked him out of his room. When the Boys Halfway House supervisor wakes and heads downstairs to get breakfast going, he found Atticus sleeping on the pull-out sofa. Breakfast can wait, he thought.
I'm not usually taken in by younger guys, but I can appreciate a good-looking stud. But there's something about Atticus that really turns my crank. I can't quite put my finger on it. I prefer hairy bodies, and except for his dark bush, this pale lad is completely smooth. Maybe I'm drawn to his perfectly plump and kissable lips. Or maybe he turns me on because I know he's going to a heap of trouble. You know the type, he'd slip a couple of bills out of my wallet while I was in the bathroom. I don't know what it is, but I can't stop thinking about swallowing this guy's fat cock.
The house supervisor stands over Atticus still sleeping on the sofa bed. The lad finally stirs and the supervisor pulls his hand up to his cock saying, "Stroke my dick." Atticus has lived here long enough to know that it's easier to go along than to fight. Besides, it's not like he's never sucked dick in exchange for a warm place to sleep. But Atticus quickly discovers that the supervisor has more than morning head on his brain.
See more at Boys Halfway House