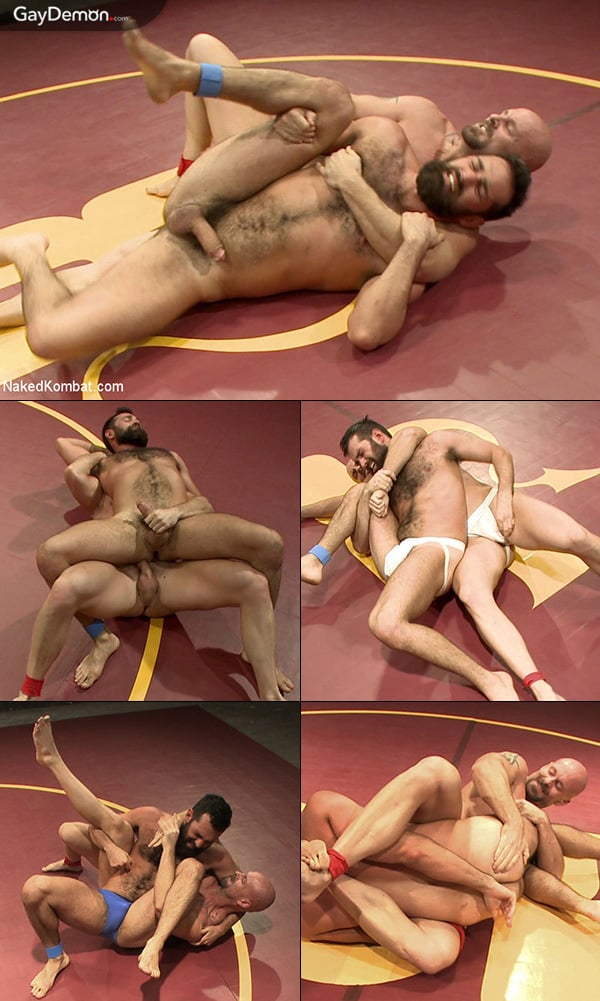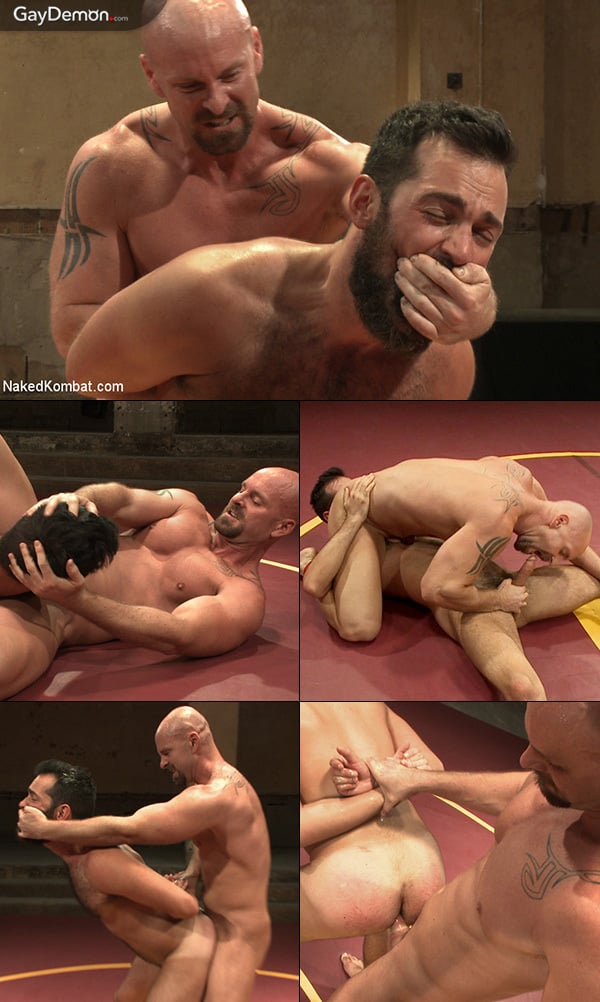 Rich Kelly is still fairly new to gay porn, he started making videos a few months back and he's been popping up on various sites. He's a sexy fucker with a dark, bushy beard and strong hairy body. This week he hit the wrestling mats over at Naked Kombat with Mitch Vaughn, who is no stranger to porn filming.
I've interviewed Mitch Vaughn before and know that he maintains a wicked workout schedule. So I was pretty sure how this wrestling match was going to end. But neither of them men have wrestled before on Naked Kombat and they're both versatile, so the winner wasn't clear until the referee called it.
Kelly holds his own and pins Vaughn a number of times on the mats, but Vaughn is the stronger opponent. I especially loves how he claimed his prize: he bends Kelly over holding his hands behind his back, then Mitch cuffed his free hand over Rich's mouth, and fucks his opponent's ass super hard and fast. If there's any doubt in Kelly's mind about losing the bout, Vaughn makes sure he feels what a loser he is.