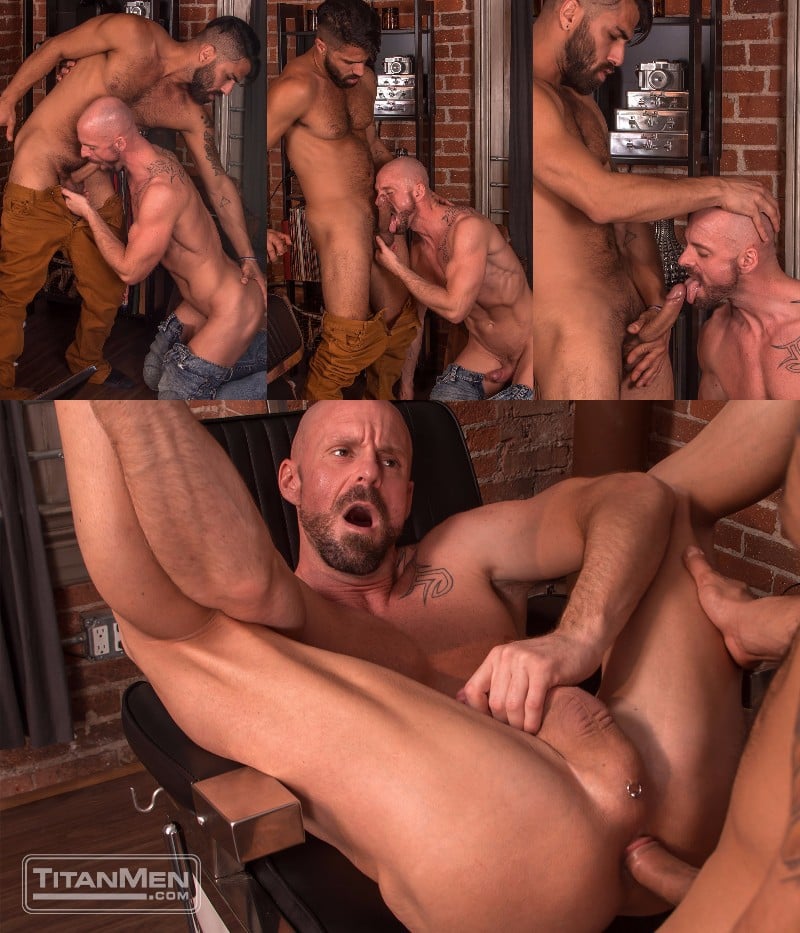 Save 25% on Your Titan Men Membership - Click Here
It's been a long while since we last saw Mitch Vaughn in Pornland, but this week he makes his comeback in Titan Men's ongoing series called Beards. And Adam Ramzi has the honours of giving this hunk his welcome back fuck.
It's funny, you know, but this happens time and again in Pornland, a hunk like Mitch Vaughn makes his comeback and I didn't even remember that he left. Don't know what you've got till it's gone, I guess. It's not surprising really with so many new faces arriving on the porn scene, it's hard to keep track of who's filming, who's on a break, who's in jail, and who has left the business. And a lot of these guys don't ever make retirement announcements, which is a good thing because almost every pornstar comes back eventually, and some a lot sooner than later, and a few sooner than they ever should
But Mitch Vaughn is a welcome sight. And this isn't just Vaughn's first scene in a long while (maybe a year or so) but it's his debut scene for Titan Men. Vaughn plays a barber and he's giving Adam Ramzi's beard a trim. When the hunk approves of the barber's work, Vaughn leans in for a kiss. After swapping head, Mitch kneels in the barber's chair and offers his muscled ass to Ramzi. And Adam gives him a generous tip.