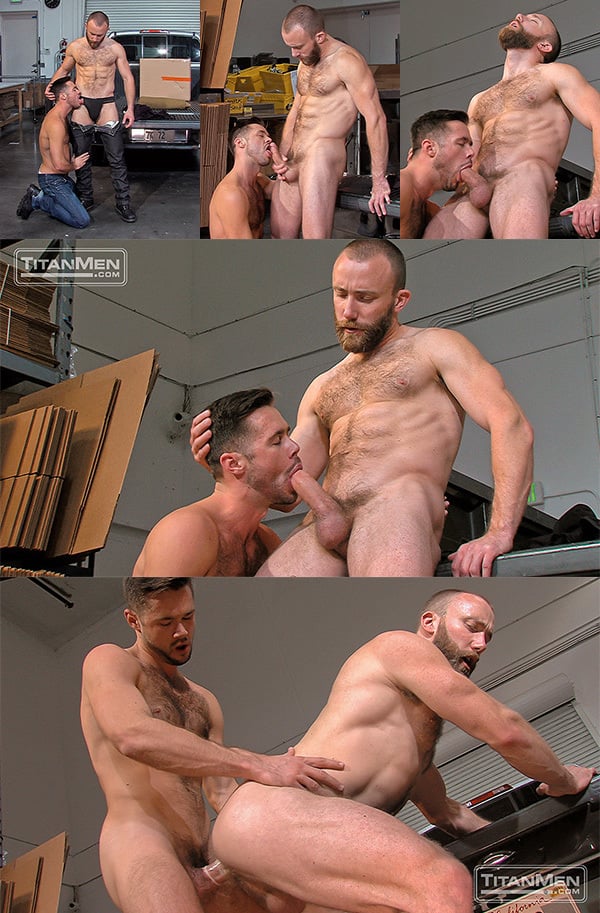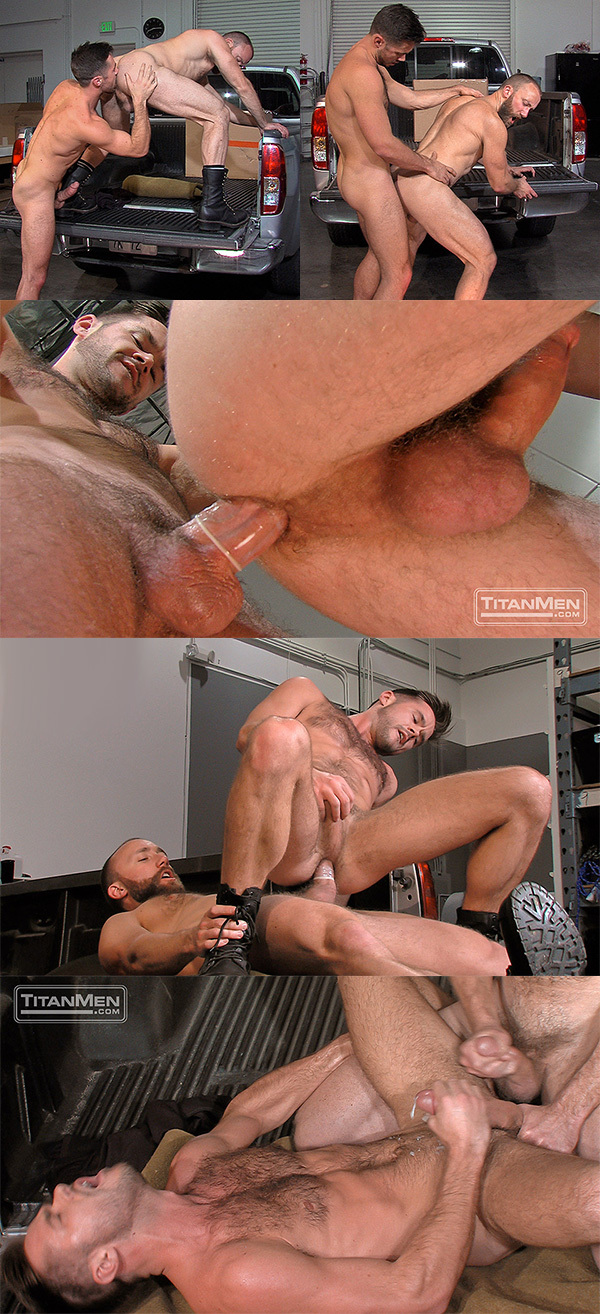 "Grease Monkey" is wrapping up this week over at Titan Men and it's giving us a horny opportunity to see Mike De Marko topping. The handsome furry stud bottoms more than he tops, which is a shame since he has such a lovely big dick, but Titan Men's director Jasun Mark had the good sense to put that tool to work.
It's funny, I don't remember Nick Prescott's cock being so big, well, thick really. But seeing Mike stretching to get his mouth around that thing gives a whole new perspective. Of course Prescott's dick is no match for Mike's fat monster, as he soon finds out when Mike fucks him over the pick-up truck. Nick holds that tailgate tight so he doesn't pass out and fall over -- Mike's dick is a challenge.
Nick hops in the back of the pickup and lies on blanket and Mike rides his bone. Mike's clearly enjoying Nick's thick meat. Then the guys scoot close, ass to ass, and jack their dicks together. Mike blows his wad first shooting sperm all over his belly, then Nick unloads his nuts on Mike's belly as well.