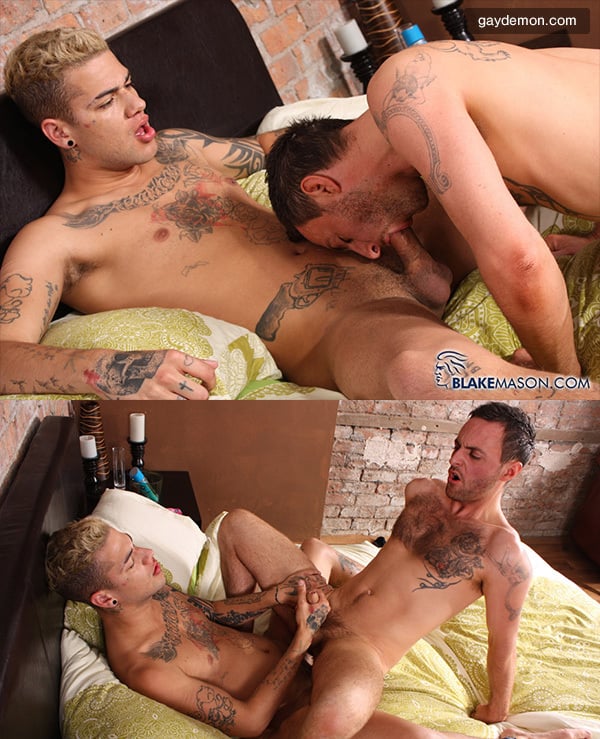 I've have only seen Mickey Taylor in action once. I blogged about a threeway he did for Staxus, which also happened to be their 1500th scene. So when this Blake Mason scene with Riley Tess fell in my assignment queue, I was looking forward to seeing more of the inked stud. Holy shit! He's a hard fucker, I'd be surprised if Riley didn't leave this bedroom with a dislocated hip.
The guys are making out on a bed. They're still wearing their clothes, but that doesn't last for long. It also doesn't take Riley long to get his mouth on Mickey's cock. And if this video is any indication, Mickey likes it fast and rough. He grabs Riley's head and jackhammers his hard-on into Riley's mouth.
And Mickey is no gentler when it comes to fucking. Cowboy or missionary, Tess gets a brutally hard and fast fuck. But this bottom isn't complaining. Mickey drills Tess until he shoots right up his torso, then Mickey unloads all over Tess' still-hard dick.