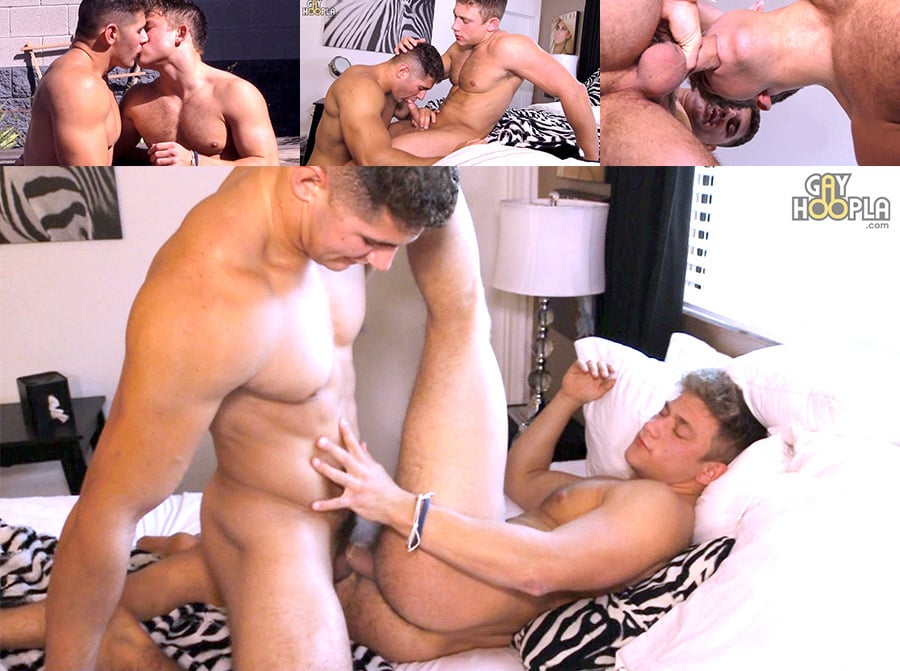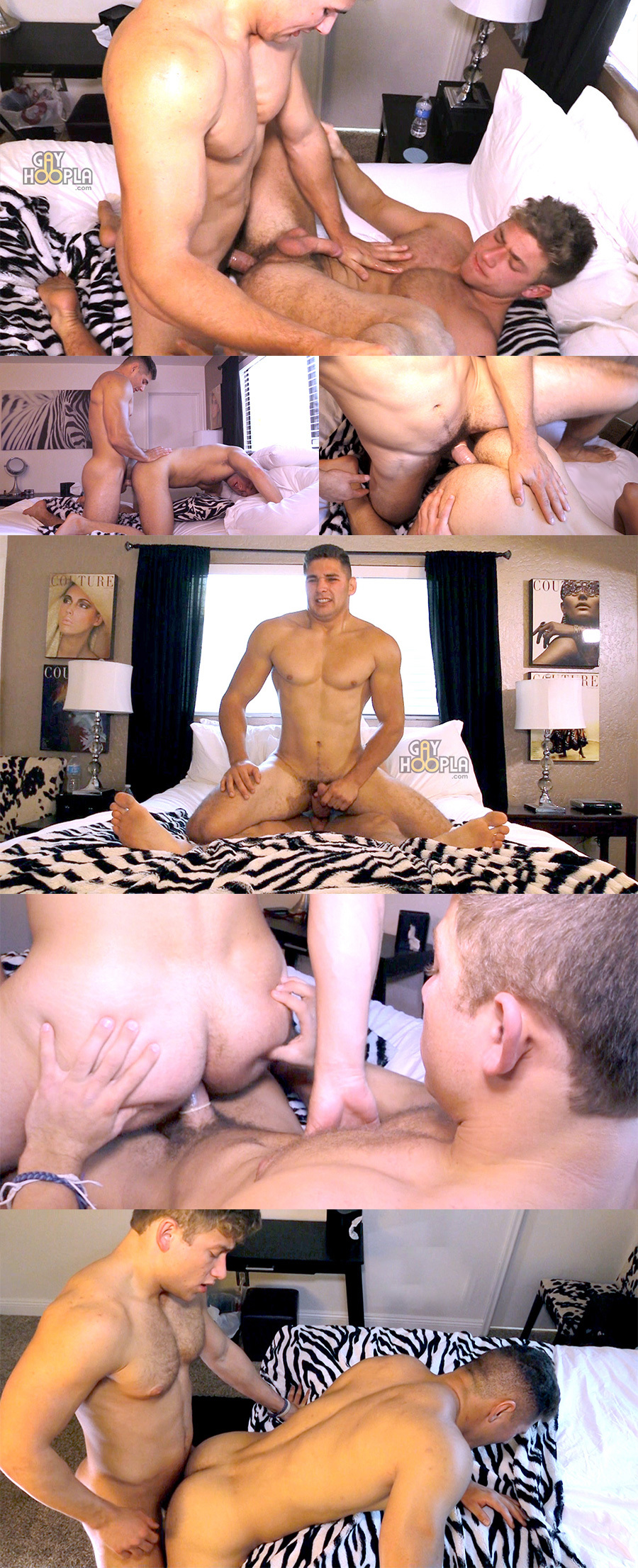 This Gay Hoopla video is called Flip Flop with Max Summerfield and Tyler Hanson, but honestly, Max does more flopping that flipping. The house is empty when Max arrives and he finds Tyler catching some sun in the back. Max wants to play with Tyler but doesn't know how to come right out and ask, so he gets his buddy wet, then helps dry him off. Predicable porn ploy. Max plants a kiss on Tyler, then he kneels and pulls the blond's dick out.
The guys head inside for some more head, then Max fucks Tyler doggy style. I've complained in the past that Max isn't terribly engaged with his partners and it's hard to tell sometimes if he's enjoying himself or just going through the motions. But in this scene, he's sure loving having his dick in Tyler's ass. Max pants and groans as he pumps his buddy.
Then it's Max's turn. Tyler lies back against the headboard and Max squats on his dick in a reverse cowboy. Poor Max. He looks like he's bitten down on a mouthful of lemon, he grimaces his way through this fuck. Tyler's enjoying the view of his hard-on disappearing between Max's fuzzy cheeks. Then for the finale, Max leans over the bed and Tyler fucks him until he splashes cum across the small of Max's back and bum.