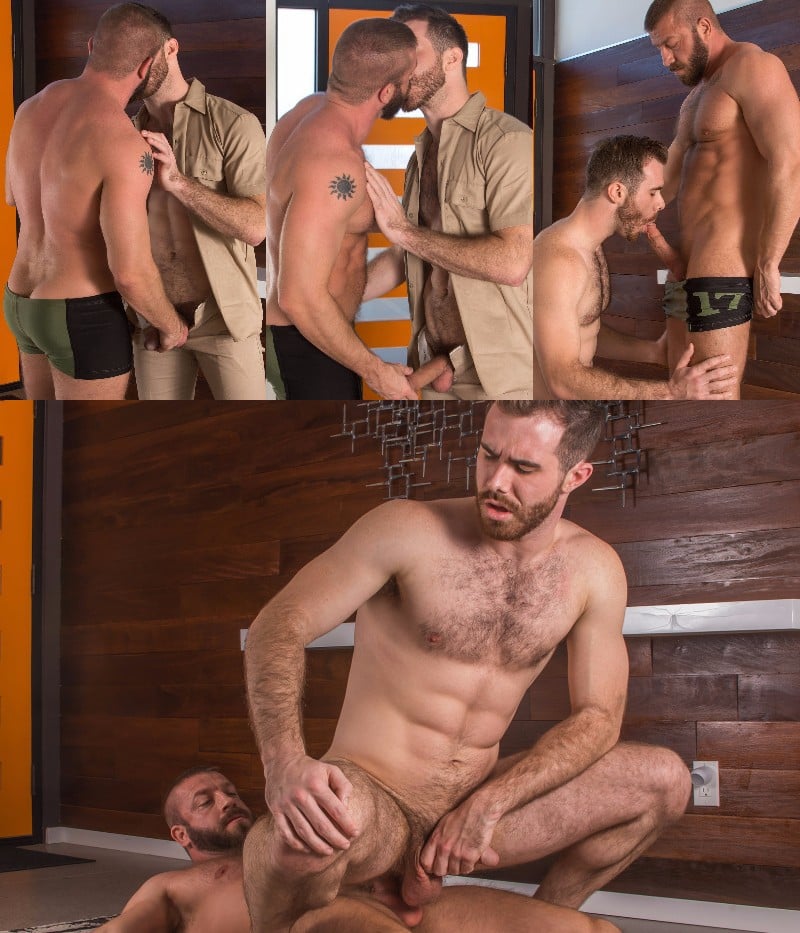 Save 25% on a Titan Men Membership - Click Here
The man in brown shows up at Hunter Marx's house delivering a package. "I'm afraid it's a little damaged," Matthew Bosch says. "Do you mind opening it to see that everything is okay." Inside the box is a shipment of stuff from Hunter's studio Titan Men, including a dildo and a DVD featuring Marx on the cover. Come inside and see what the man in brown does next.
I don't know about your regular courier, but mine is a beefy hunk just like Matthew Bosch and I've fantasized many times about pulling him inside my door and doing him right there in the foyer. When Bosch says that he's always fantasized about doing gay porn, Hunter, who has been checking out his ass, says, "Well, you've got the look." The men kiss and Hunter unbuttons Matthew's shirt.
There are so many things to love about Matthew Bosch. If you like furry men, you'll love his hairy forearms, legs, and oh man, what a furry butt. He's handsome and that beard makes him all the more sexy and he's sporting a thick, uncut cock. Beautiful. After swapping head, Hunter bends Matthew over his kitchen counter, then the two men retire to the floor and taking turns fucking each other. Matthew cums with Hunter's dick in his ass.