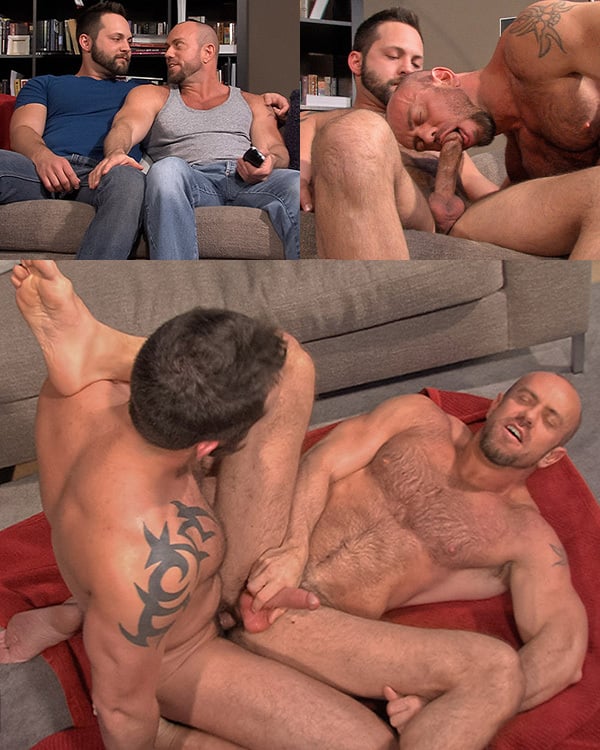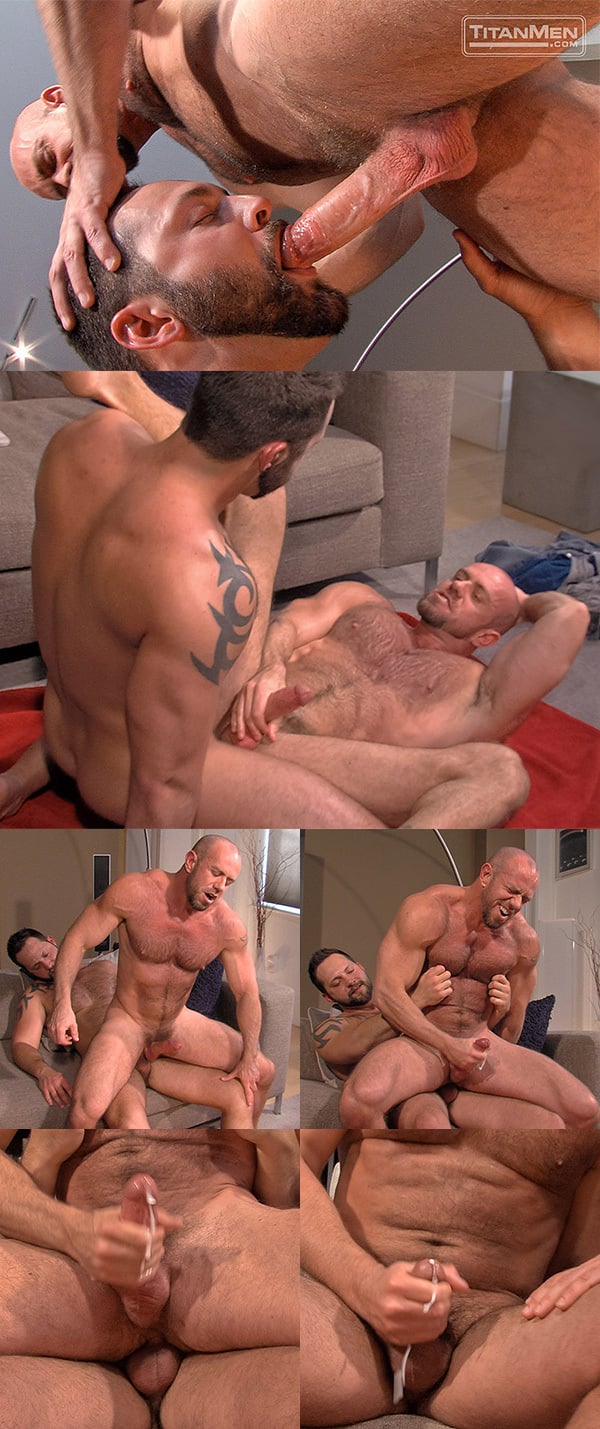 It's been over six months since Tyler Edwards made his debut Titan Men in "Morning Wood," so his second video "Friends with Benefits" is very welcome. I've missed the handsome, bearded hunk. It been quite a while since Matt Stevens has filmed with the studio as well, so putting them together in this scene gets charged up. The opening kissing is passionate and sexy to watch and I can't wait to see these two hunks start swapping head.
Tyler and Matt are cuddled on the sofa watching television and Matt decides he had enough of whatever it is they're watching and clicks it off. Tyler protests and Matt says, "Maybe we should do something else." They kiss and grope, then the shirts come off revealing furry chests, and finally, Tyler's hard dick is out and Matt's gulping it. Tyler has a great cock -- a Goldilocks cock, not too big and definitely not too small, just right. Matt enjoys Tyler's dick for quite a while before standing so Tyler can give him some return head.
I loved watching these two men fuck. Matt bends over a comfortable chair and leans on the back of it and Tyler humps him from behind. Tyler fucks hands free with confident strokes and Matt grunts his approval flashing a dirty smirk. The camera moves behind them to give us a look at Tyler's sexy butt. I could have watched them fuck like this for the whole scene, but Matt lies on the floor and hoists a leg on Tyler's shoulder. Then, heading for the finish line he rides Tyler in reverse on the sofa and drops his considerable load on the floor. Nice thick one too.