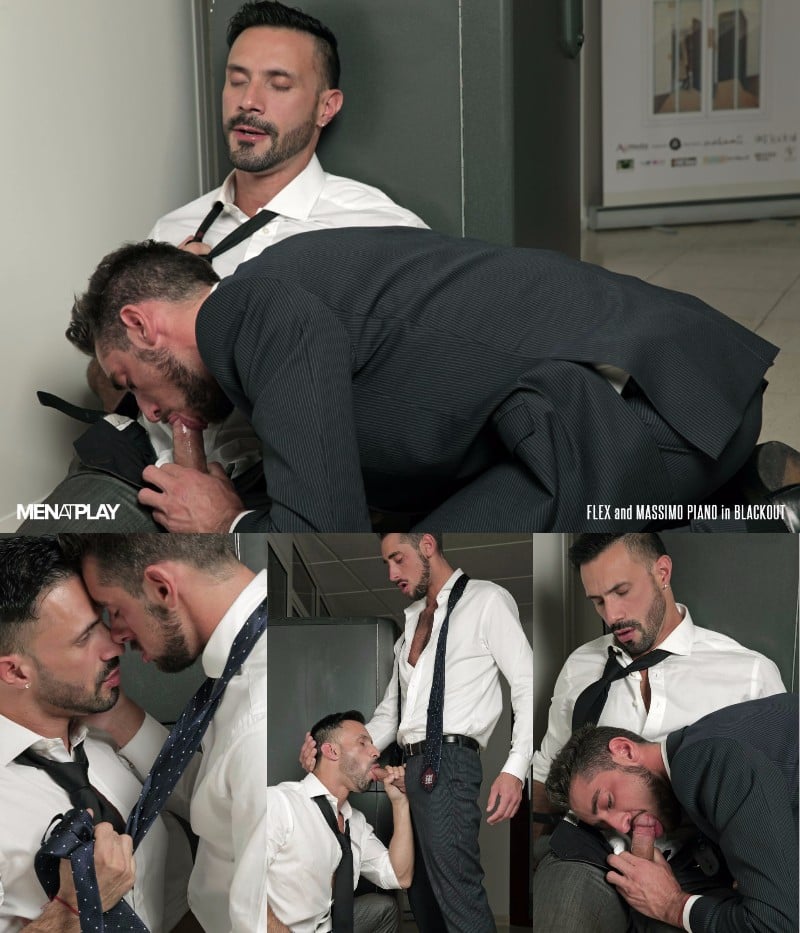 ---
Scene Pictures
Massimo Piano and Flex headed into the office on a Sunday afternoon to get caught up on some work. But when they're hit with a power outage, not only are their computers useless, but they can't even get out of the office. They're stuck with nothing to do until Flex suggests they drop their shyness and explore what they've been think about doing for weeks.
Massimo Piano is a sexy, green-eyed Spaniard and the 26-year-old first filmed with Men at Play back in May when he fucked Denis Vega. A month later, he topped Dani Robles in an outdoor scene called Bromance, then in August he bottomed for Hector de Silva, and now, he finally back and topping again. This is Flex's tenth appearance on the site and I think he's bottomed in all of his scenes, but I might be wrong about that.
Sitting on the server-room floor, the men decide to get to know each other better. After some necking, the cocks come out and the blow each other. Flex stands and leans against the office wall and Massimo eats out his ass. At first Massimo doesn't even take his trousers off, he simply pulls his stiff cock through his zipper and drives it into Flex's ass. Then, wearing nothing but their knee-high, black socks, the men fuck on the floor. Massimo drills his co-worker and the pair drain their nuts all over Flex's abs.