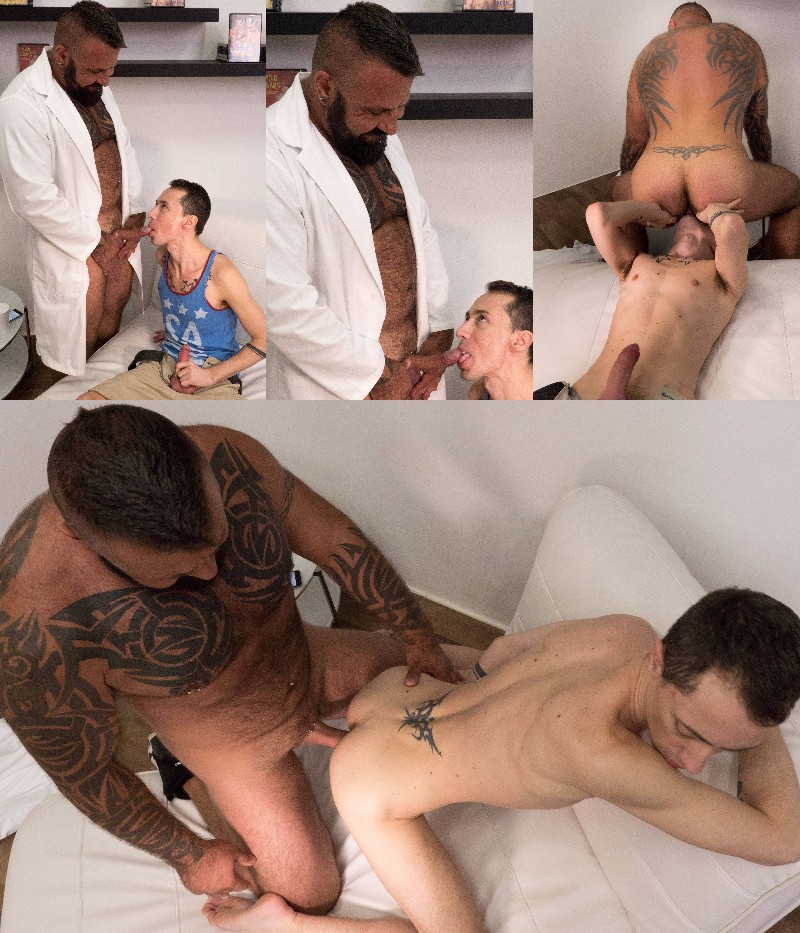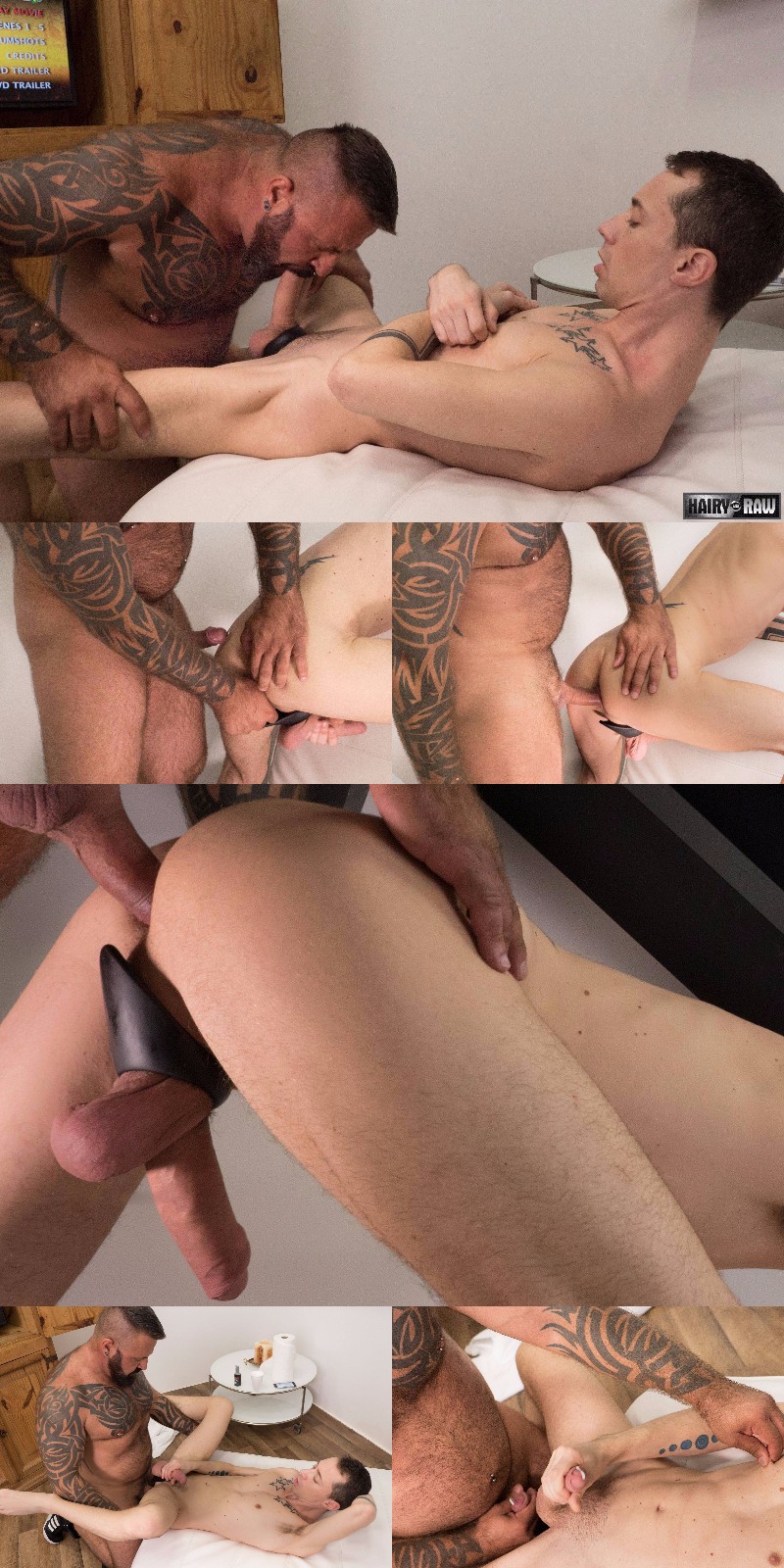 See Marc Angelo's Bareback Debut at Hairy and Raw
Muscle bear Marc Angelo has been a longtime performer on Bear Films, but last week he jumped over to brother site Hairy and Raw and made his first bareback video. He's playing a doctor in a fertility clinic trying to help a straight guy get his sperm count up. Fun!
I was thrilled when I heard that Marc Angelo was going bare for Hairy and Raw, but my excitement was short lived. I can think of about 100 men I love to see taking Angelo's raw dick, but Loan Damon isn't one of them. Who the hell is this guy? And why did they send in a boy to do a man's job? Damon is a virtual unknown in the porn world (he's filmed two scenes that I can find) and I think Hairy and Raw could have looked a little harder for a better scene partner.
Marc Angelo is playing a doctor in a fertility clinic and Loan Damon has come to get his sperm count checked as he's having a problem getting his wife pregnant. (Maybe someone should tell him his cock goes in her vagina and not her asshole.) Aside from Angelo's white lab coat, there's nothing medical about the scene, especially not the Bear Films DVDs that are prominently displayed all over the shelves in the doctor's office. The sex is hot enough, but the problem is that by the time they get to it I just don't care. Maybe you'll like it, I think I woke up on the wrong side of the bed this morning.