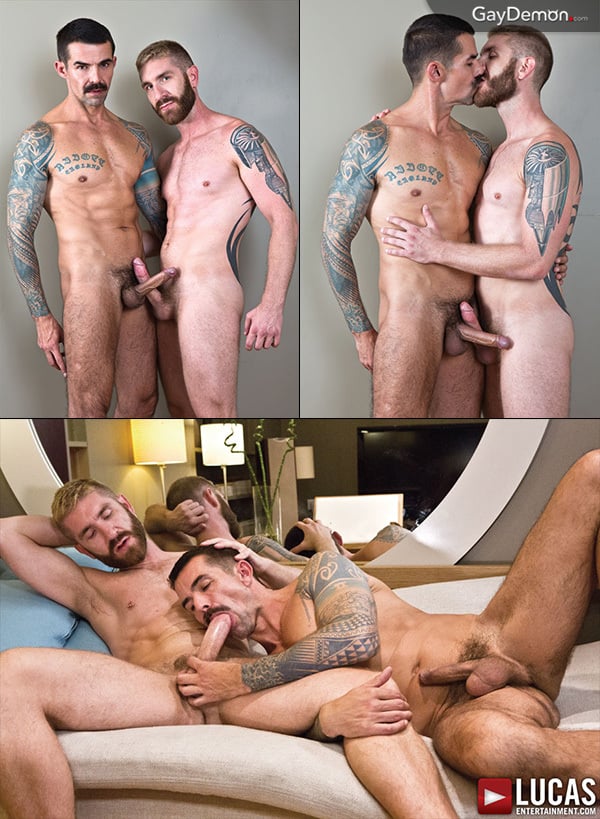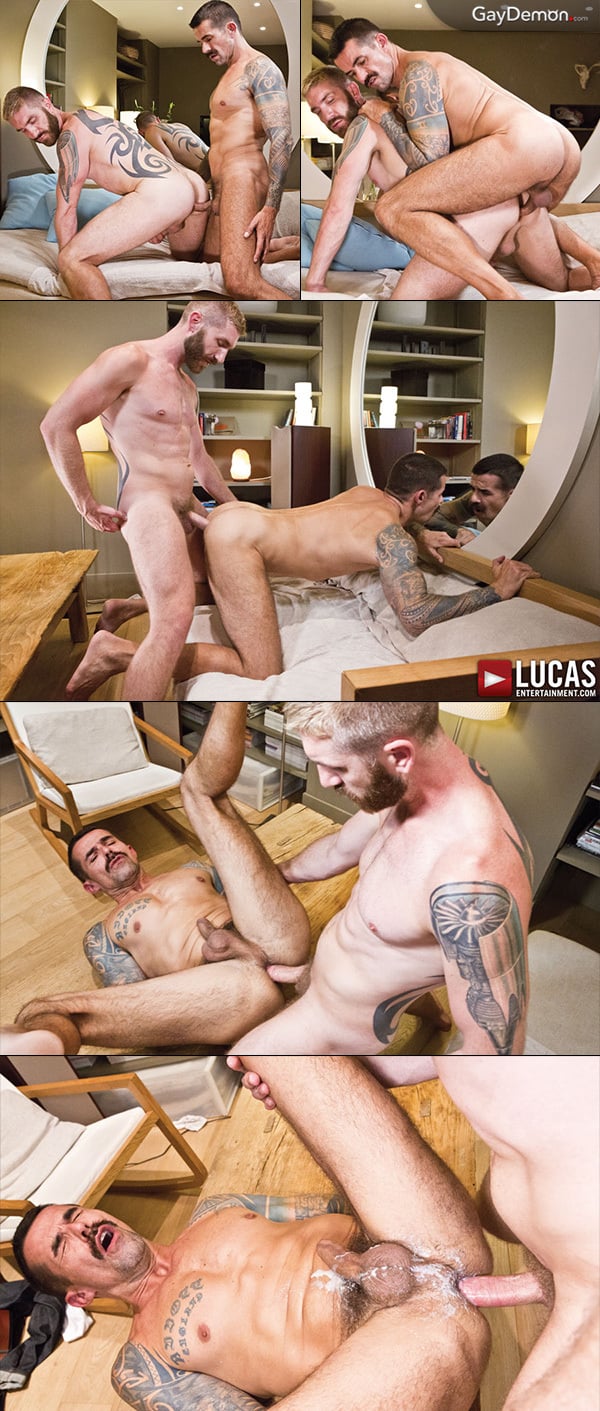 Geoffrey Paine and Joe Gunner are real-life lovers and they've fucked together several times for other sites, even done a couple of threeways. This sexy and hung couple join the growing number of men fucking raw with their partners on Lucas Entertainment.
Geoffrey Paine is the fair-haired of the two. He's wearing a dark beard and his back is completely inked with a tribal tattoo. He's an American and moved to Europe to be with his lover. Joe Gunner is dark haired, French I think, and wears a moustache. Both his arms are sleeved in tattoos. Both men are fairly evenly matched in the cock department: Paine's is slightly longer perhaps and thicker, Gunner's cock is long and sheathed in foreskin.
When these two hunks fuck at home they do it raw, so they fit right in with Lucas Entertainment's new bareback sex series, which started back in September 2013. They also like their sex rough and don't go easy on each other. Both men take turns on the bottom, but I prefer watching Paine's thick meat stretching his lover's bare hole. But both of these men get their holes spunked and Gunner gets extra turned on eating his own jizz off Paine's well-fucked rosebud.
See more at Lucas Entertainment