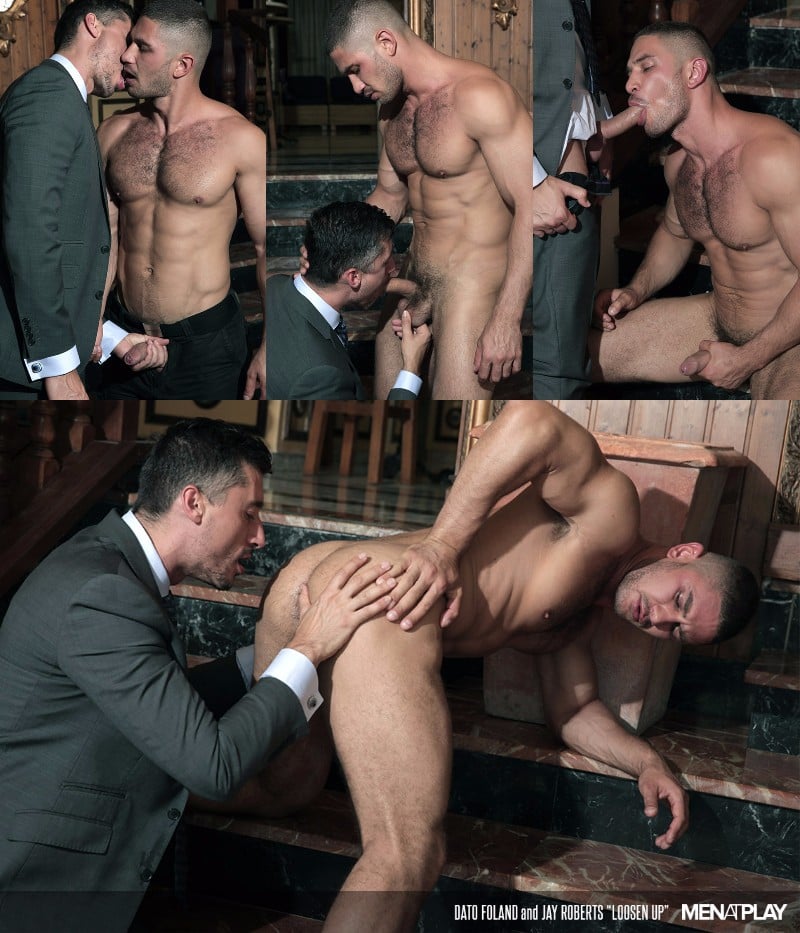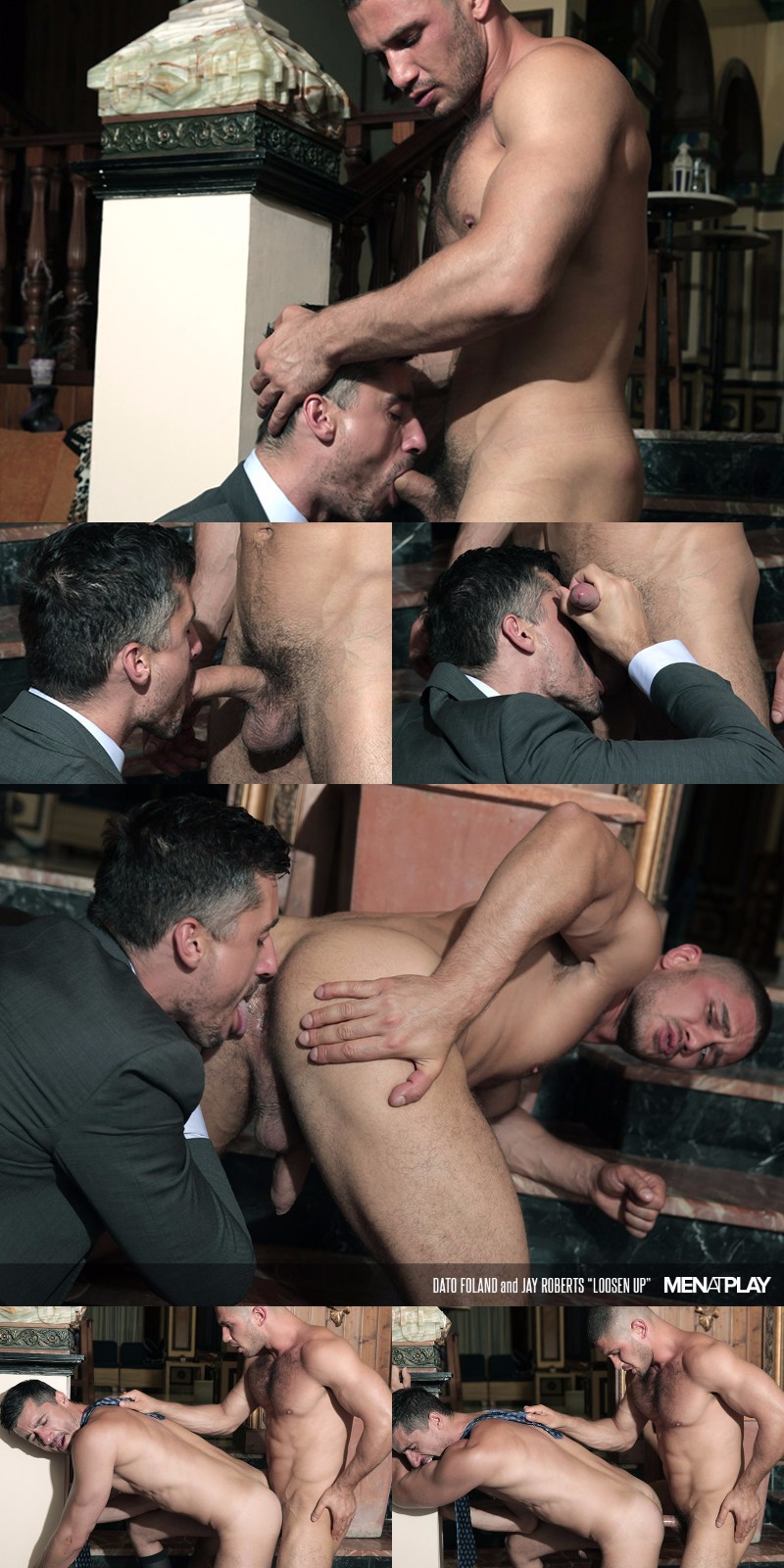 Watch "Loosen Up" at Men at Play
Professor Roberts finds student Dato Foland stumbling into the university residence early one morning. He tries giving Dato a lecture about finding a balance between fun and learning. Dato does what he always does to get himself out of a tight spot, he turns on the charm. He gropes the professor's crotch saying, "Come on, man, loosen up."
At first the university professor rebuffs Dato's advance saying, "Dato, you're crossing a line." Roberts tries staying firm, but his stiffening cock betrays him. With his dick swelling in his trousers, Roberts gives in and before he can say "get to the dean's office" he's on his knees sucking Dato's uncut cock. He bends Dato over the stairs and eats his ass.
Then Dato bends over the professor and screws his ass. Roberts wants to assert his dominance over this student, so he lays him on the floor and sits on his cock. Jay rides Dato until the pair are ready to drain their nuts.