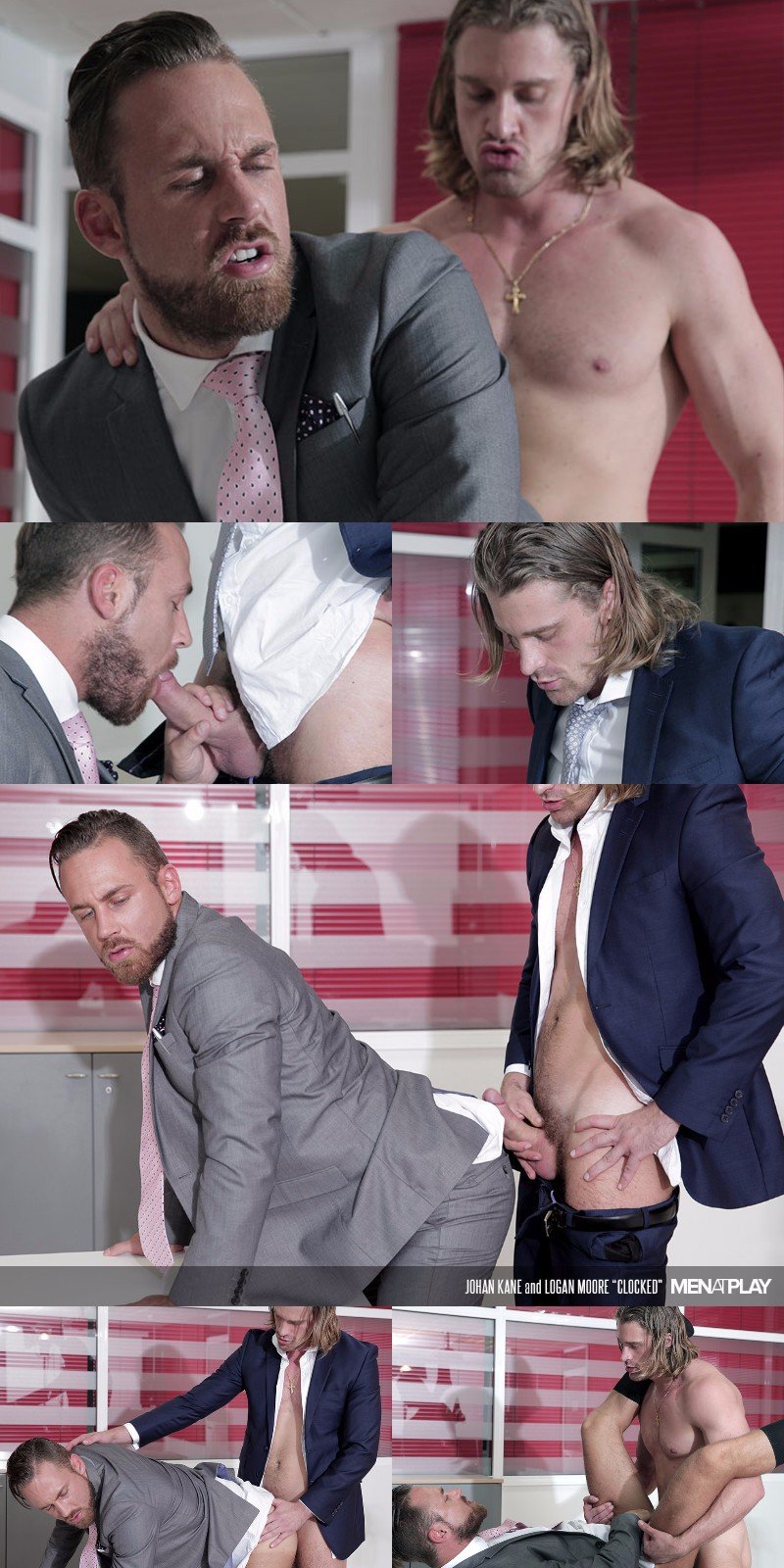 Watch Johan Kane Fuck Logan Moore at Men at Play
Long-haired blond hunk Johan Kane is back at Men at Play and this time he's playing the office manager who has discovered Logan Moore dicking around with his time card. These things need to be nipped in the bud, so Johan arrives in Logan's office for a chat.
I'm not normally attracted blond men, I never was, I always preferred dark-haired men, and particularly those of Mediterranean descent -- Italians, Spaniards, Greeks, Portuguese, and French men -- but there's something about Kane that grabs me by the balls. He's handsome with shoulder-length hair, and I don't even mind that it's greasy, I guess that's the style, I don't know I don't read GQ. He has beautiful lips and he's sporting a day's scruff on his face.
Towering over Logan, who is sitting at his desk, Kane takes his pen and slides it into Logan's jacket pocket. Then he grabs Logan's hand and leads the man's fingers toward his zipper. Logan slides open Kane's trousers and pulls out his boss' hefty uncut cock. Then Logan gulps and starts making up for his indiscretion, hoping that he'll satisfy his boss enough to keep his job.