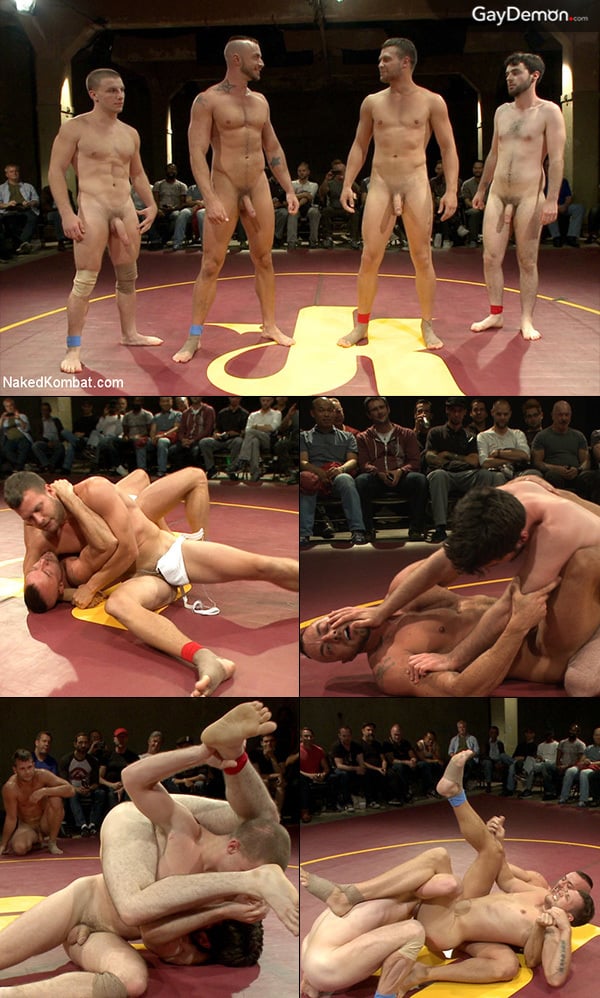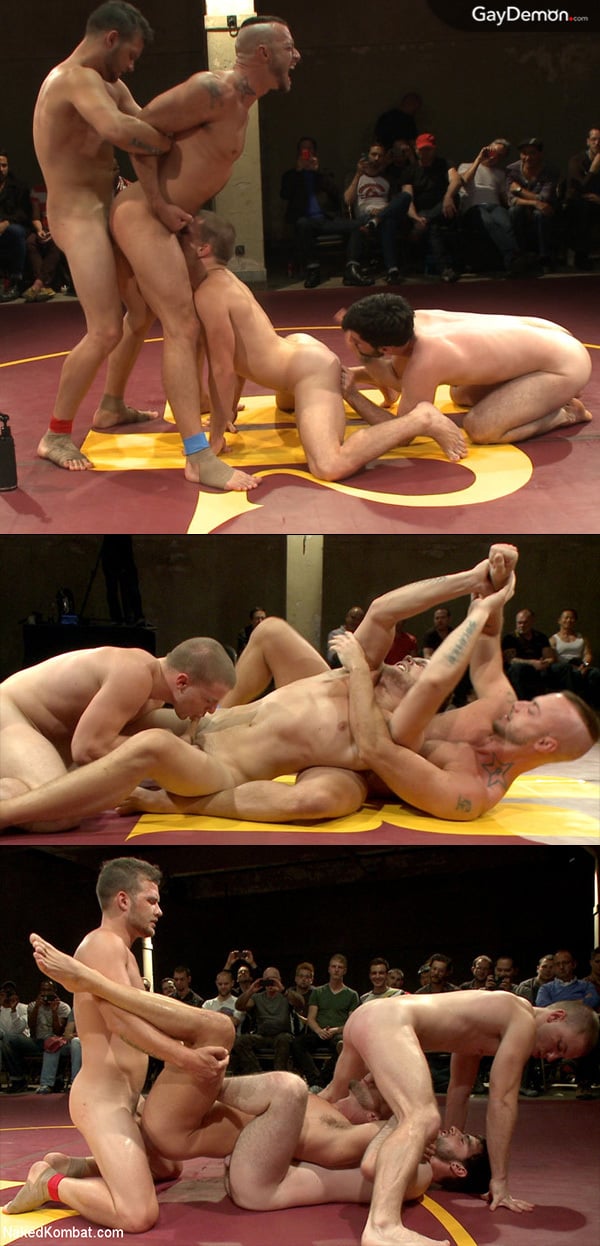 Watching naked guys rolling around the wrestling mats is already hot enough, but Naked Kombat has shot this scene into the stratosphere with a tag-team foursome, and it's a live shoot with an audience! Jessie Colter and Doug Acre and his 11-inch cock are on the red team, Hayden Richard and Rowan Jackson are on the blue team.
Normally a Naked Kombat fight goes for three rounds with the victor claiming the loser's ass. But the thing about Naked Kombat is that the wrestlers always earn bonus points for nasty manoeuvres like shoving their finger up a fighter's ass, pressing their balls into his face, even a quick bit of dick sucking earns these guys points that can turn a bout in either direction.
Listening to the crowd cheer and clap while these fighters get nasty, tag each other, ripped off jockstraps, and roll around on top of each other makes this three-round wrestling match all the hotter. And it's supposed to be one against one, but sometimes the guys get into a bit of dirty play with two on one. In the end, the winners are announced and the losers kneel and accept their fate. And this live wrestling match goes for a full hour. Does Doug Acre get to use his 11-inch cock on the losers, or is his ass in the air?