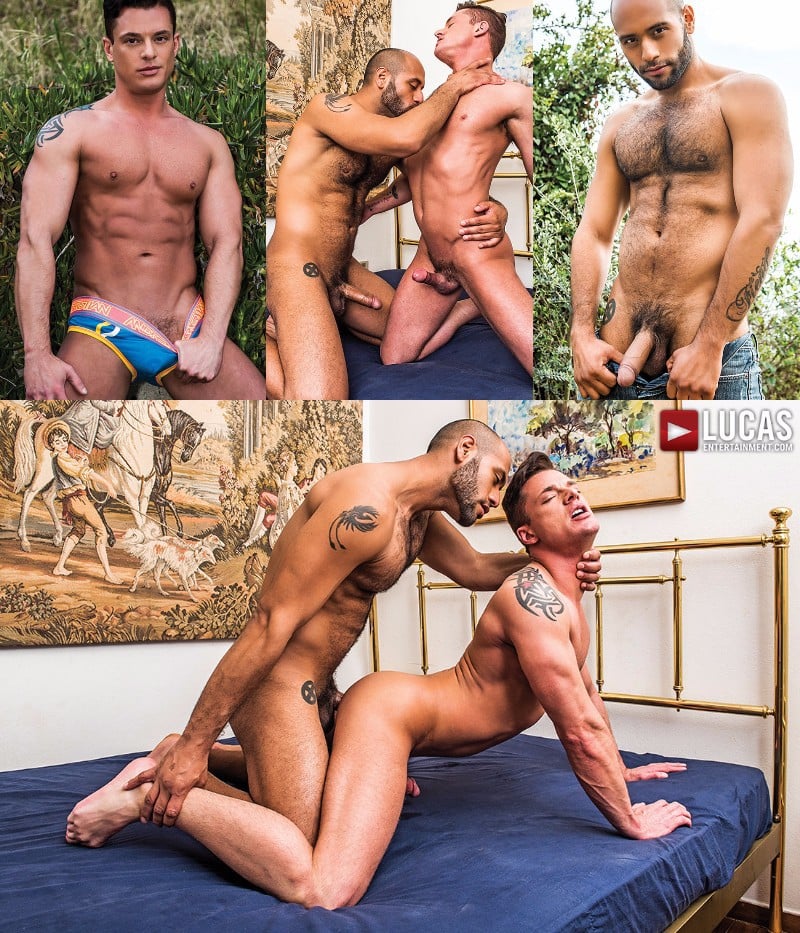 See Leo Forte & Rex Cameron at Lucas Entertainment
Apparently Rex Cameron is an aspiring writer who thought it'd be fun to give porn a try. He's been making the rounds at Lucas Entertainment and the power bottom has already been fucked by Michael Lucas and Adam Killian, now Leo Forte gives the stud a raw pounding.
To be honest with you, Rex Cameron does nothing for me. He's good looking enough and has a nice body, but I find him too pretty, and I hate his poofy hair -- I find him too plain bread to get things stirring in my shorts. But I'd watch Leo Forte fuck a hill of dirt, so I'm all over this scene.
If you're a Forte fan, he only started filming with Lucas Entertainment last month. I certainly missed the press release announcing he'd gone bareback. I guess since everybody's doing it raw now, press releases are a bit gauche. In any event, Leo puts his big dick to good use and drills Rex's ass all over that bedroom. You can see him in his first scene, which was a double penetration fuck, and his second, which was a six-man gang bang.
See more at Lucas Entertainment