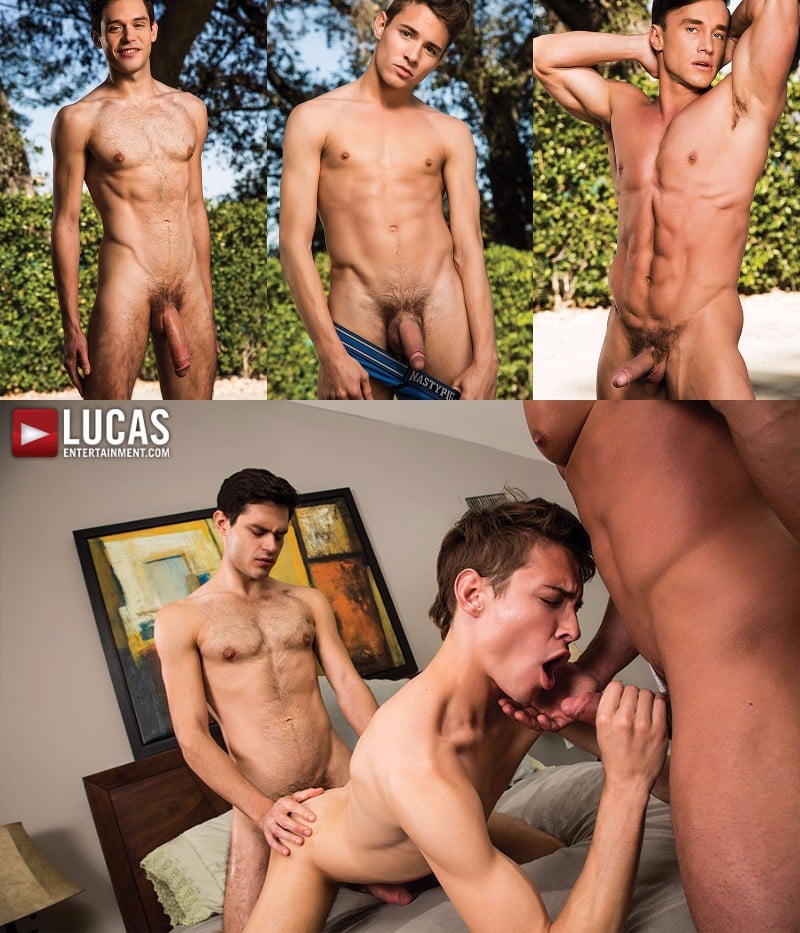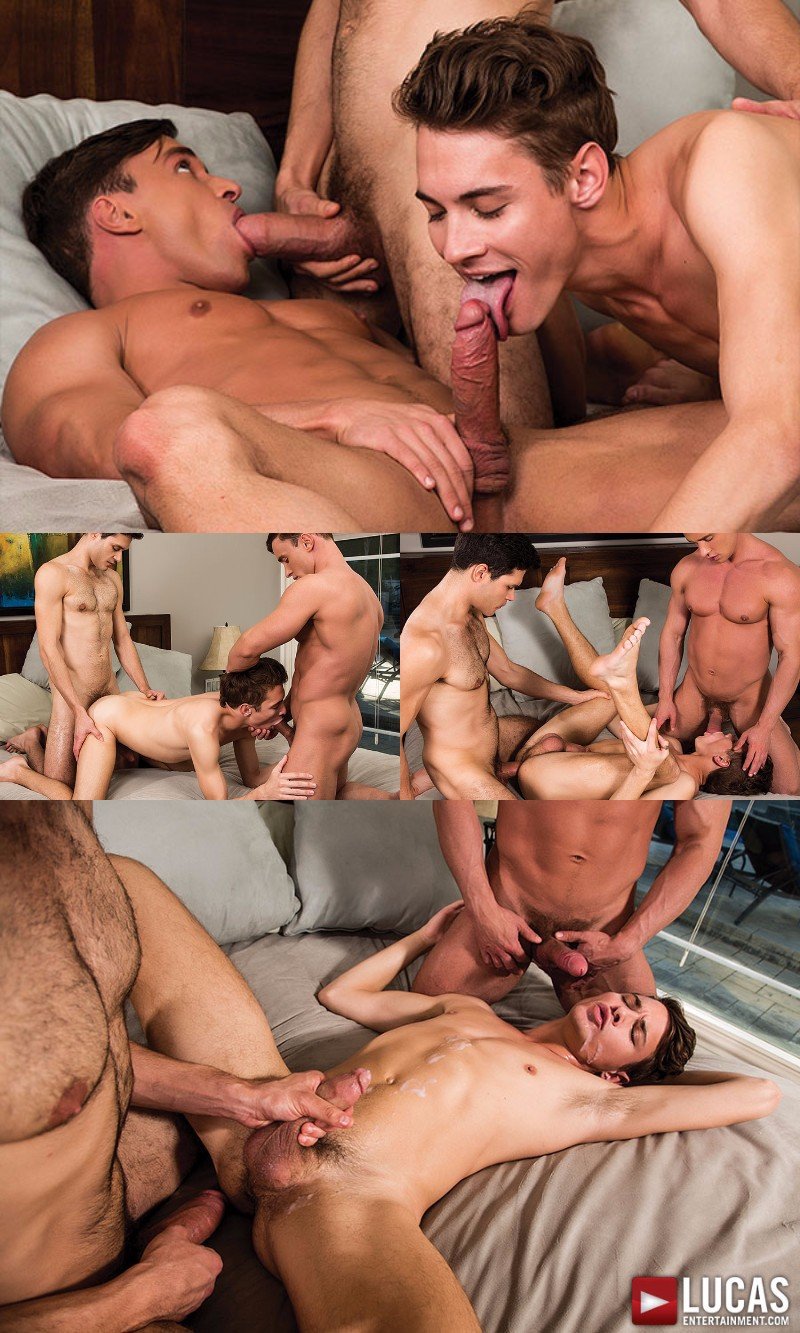 Lorin Knight is smack dab in the middle of hung duo Leo Alexander and Alexander Volkov and they take turns plowing his butt. Knight is making his debut at Lucas Entertainment in Raw From Russia. Leo and Olkov are sporting about 19 inches of dick between them and they keep Knight's holes stuffed.
This new Lucas Entertainment is a double dose of excitement. First, it's Leo Alexander's long-awaited return to filming for the studio. I'm not sure why Leo stopped filmed or why he needed to take a break, studios are good about making splashy announcements when they sign exclusives, but they don't usually send out press releases saying, "Hey, so-and-so isn't going to film with us anymore."
After some daisy-chain sucking on the bed, Alexander Volkov shows us what a great cocksucker he is and deep throats Leo Alexander's supposed 11-inch cock. (It's massive, but who knows if it's really 11 inches.) Meanwhile, Lorin Knight gulps Volkov's thick uncut meat before Leo slips in behind him and pushes his monster inside him. Knight takes it all balls deep and moans like he's enjoying it.
See more at Lucas Entertainment