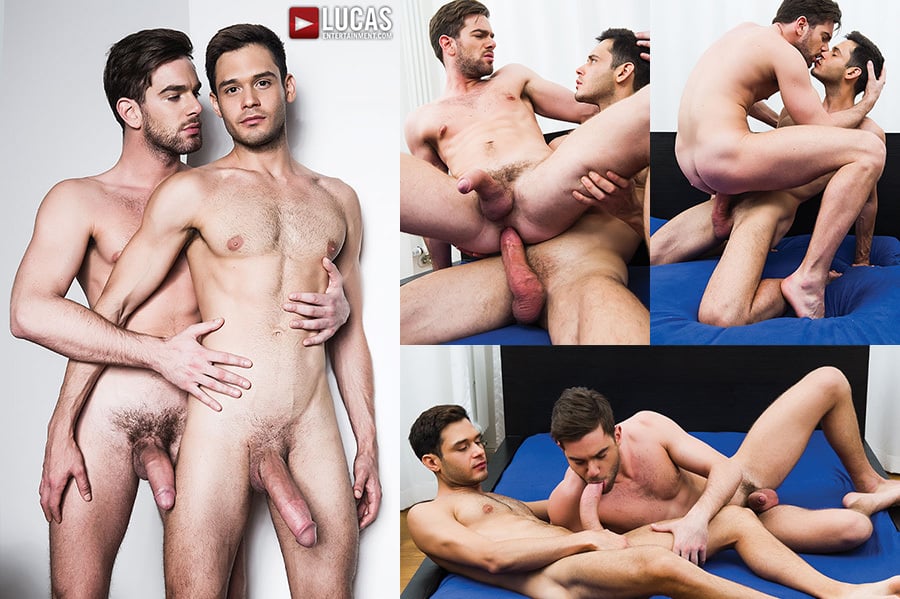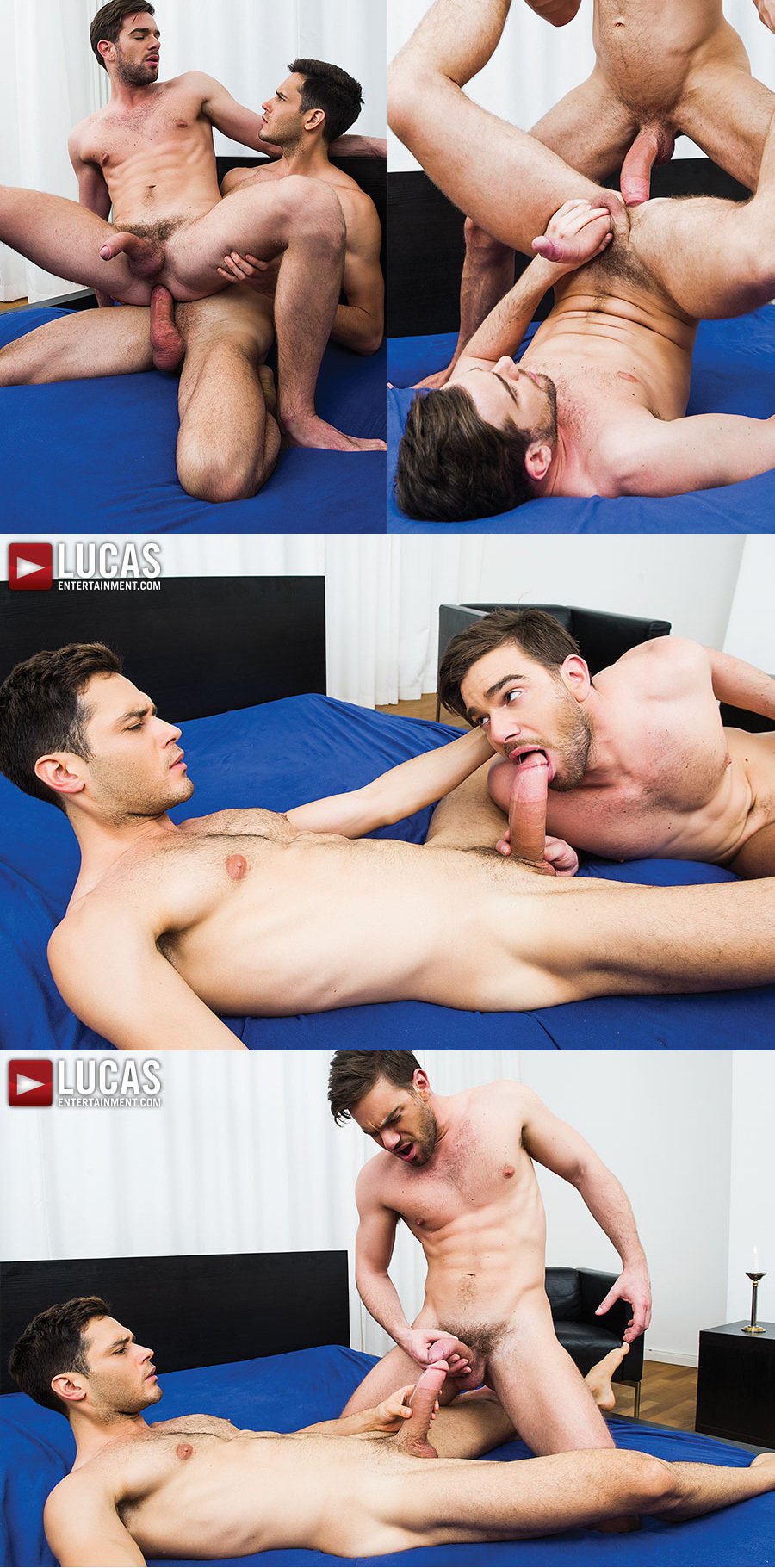 What a fun scene! I know it's called Zander Craze Takes All 12 Inches Of Leo Alexander Bareback -- and he does -- but he's got a fat niner himself, and he loves giving as much as receiving. When this Lucas Entertainment scene opens, Zander is lying back and Leo is spooning him. They're kissing and Zander slowly strokes Leo's foot-long meat. Leo's fingers find their way to Zander's hole and he teases his buddy.
When Leo first enters Zander, he's top and Zander's legs are hooked over his arms. Leo steers his massive slab towards Zander's hole, then inch by inch he buries it all. "Oh this is fucking huge," Zander moans. "Wow ... you're destroying me." Perhaps, but Zander's hole takes it all. They swap and Leo lies back so Zander can impale himself on this monster. As he pounds on Leo, Zander's own huge, curved dick flops wildly.
I didn't expect that Zander would fuck Leo -- who the hell wants a break from such a beautifully huge dick? -- but he pushes Leo's legs over his head and stuffs his bent hard-on inside. The guys flip flop a number of times, they're playful and fun, and always kissing, cooing, and laughing softly. Finally, Zander jacks off all over Leo's cock, then he sits on his buddy's cummy meat again. Leo reaches up and sucks Zander's jizzed dick while the bottom rides him softly. Then Zander sucks off Leo, and Jesus, there's so much cum oozing out of his mouth. And they do some cum kissing. I'm going to watch this one three or four more times before I put it in the spank bank for a while.
See more at Lucas Entertainment