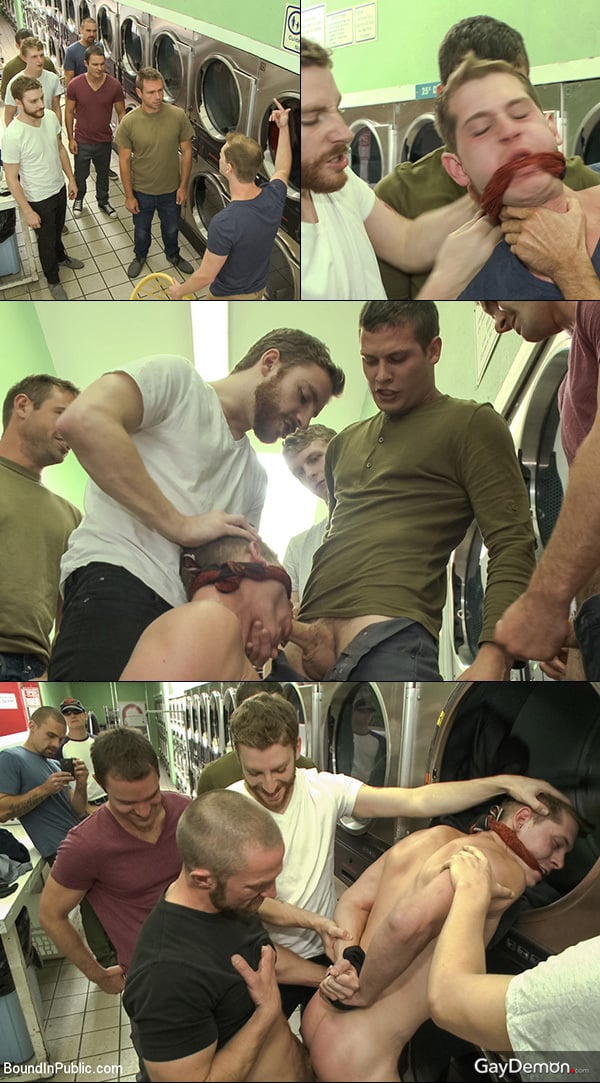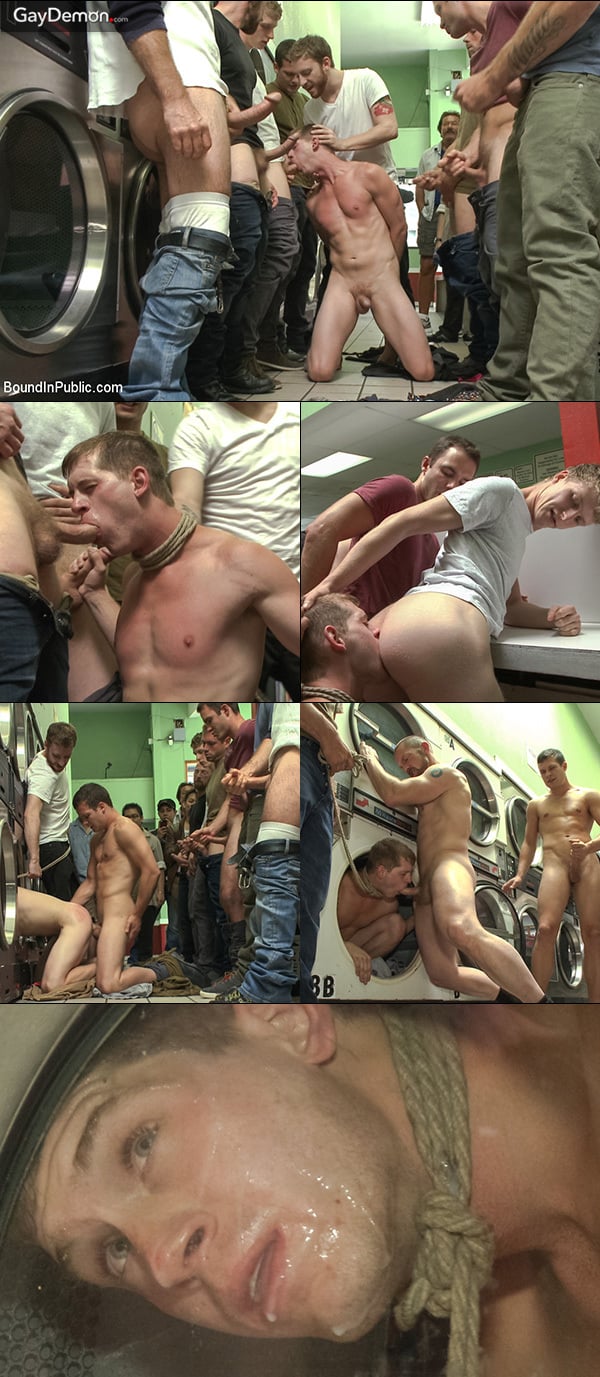 We've all done it. Some tool has left their clothes in the dryer at the laundromat and left to get lunch, so we pull them out and leave them on the counter. But Jayden Ellis is an obnoxious punk in this scene from Bound in Public and someone is using his favourite dryer. When he's caught tossing a guy's wet clothes on the counter, the other guys in the laundry mat decide to teach this punk a well-deserved lesson.
About eight guys tackle Jayden and he tries to fight back, but he's helpless and they tear the clothes from his body. They stuff his head in his favourite dryer and take turns fucking his ass. Then with a rope around his neck, Jayden is led around the laundromat on his hands and knees. Some of the guys line up along the wall with their asses pushed out and ready for servicing. After being forced to eat a line-up of butt hole, this punk has cock after cock rammed down his throat.
Since they're in a laundromat, there's no shortage of dirty and sweaty underwear to push into this cocksucker's face. Finally, they stuff Jayden inside his a washer and everyone takes a turn throat fucking him -- it's like a giant glory hole! One after another, these horny men spunk all over his face. And since Jayden's already in a washing machine, cleaning up his cummy face should be a breeze. Question is: Did they turn on the washer?