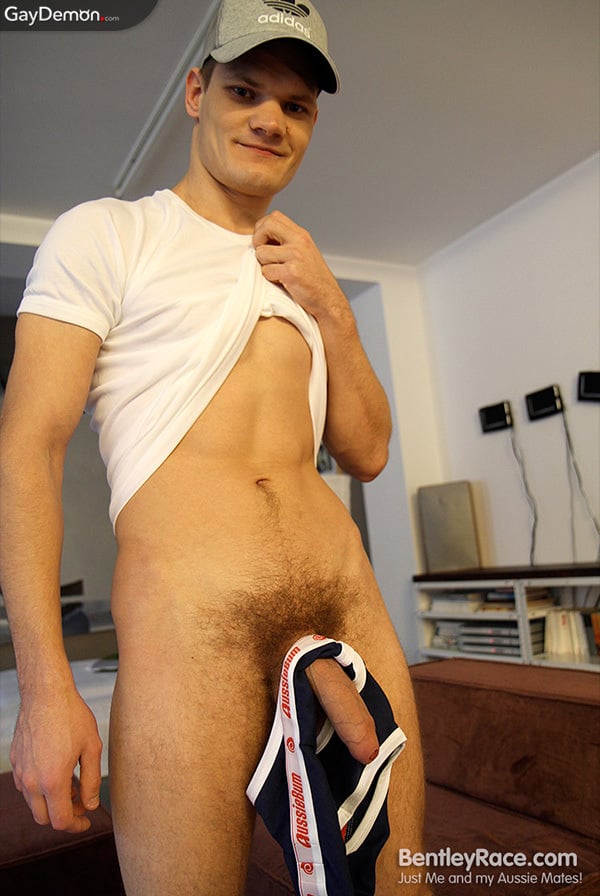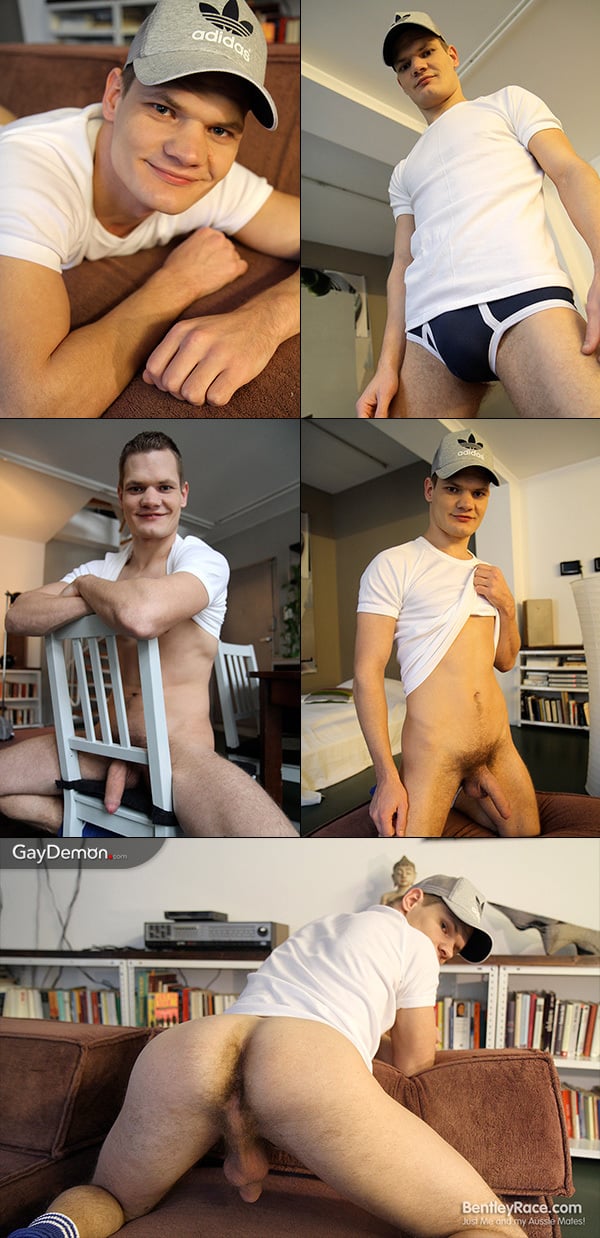 Jan Peters is another hung Latvian guy who filmed with Bentley Race in Berlin recently. Jan showed up with his lover Gabriel, another Latvian guy who took his clothes off for the site. While Gabriel was filming in the other room, Ben from Bentley Race took Jan Peters into the adjoining suite for an impromptu session.
Jan is 27 years old and he's got a heavy-hanging uncut cock, a really deliciously-looking piece of meat. Gabriel's pretty hung himself, so this pair must have a lot of fun in the bedroom. Jan has been pumping up in the gym and his body is looking pretty hot.
Jan got his ass fucked by Bentley Race last year, but this time around he's going to be sharing one of his fuck sessions with his lover, Gabriel. But for now, you'll be happy to gaze on this Latvian guy's big meaty foreskinned dick. And as soon as these two Latvian lovers are released on Bentley Race you can count on my blogging about it, so keep watching this space.