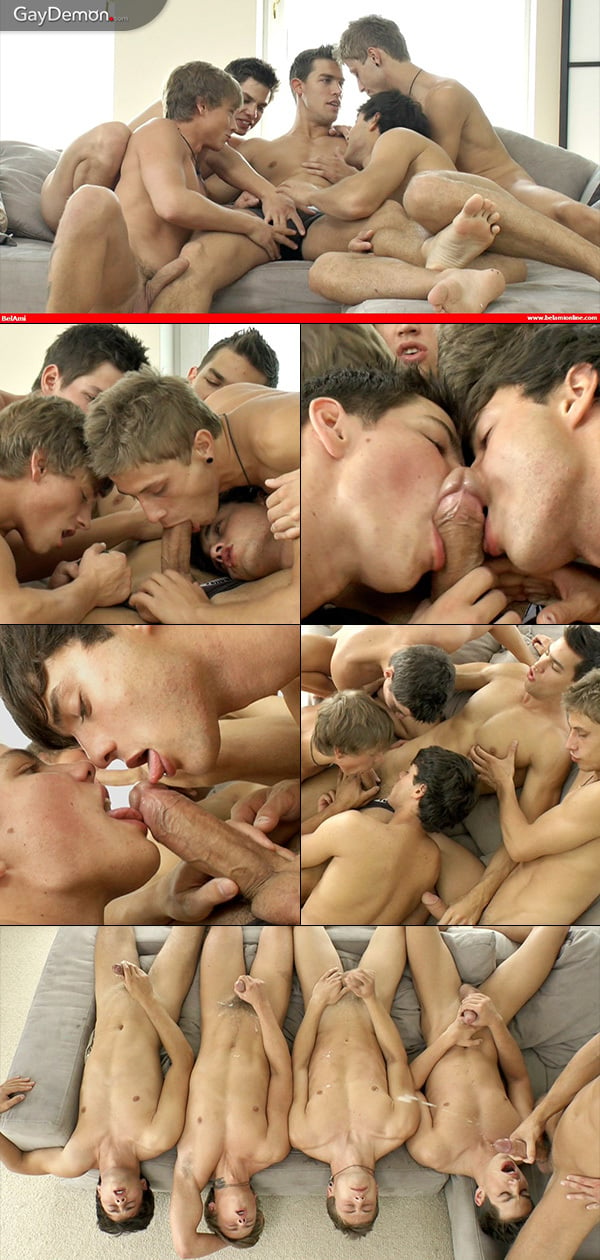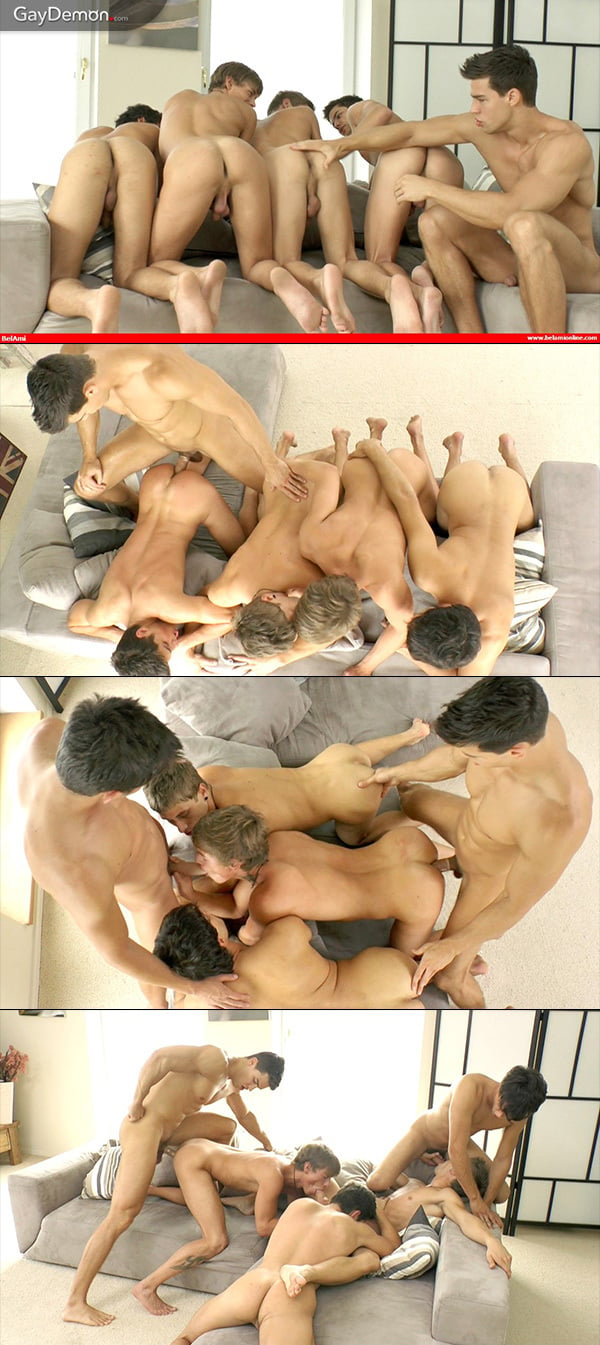 Kris Evans is in top heaven in this 2-part fiveway from Bel Ami Online. First of all, almost nobody does orgy scenes better than Bel Ami and over the years they've delivered some horny ones. While watching a whole group of guys sucking and fucking is hot, I really do enjoy the scenes they do when a bunch of bottoms are given the task of servicing one guy -- it really helps focus the action.
In the first part, Kris Evans and his big cock are at the center of attention, and Kevin Warhol, Jack Harrer, Andre Boleyn, and Adam Archuleta are crawling all over the good-looking hunk. One after another, and sometimes two at a time, they take turns sucking his swollen meat. And round one ends with the four bottoms lying side by side on a sofa with their feet hanging over the top of the couch and they're heads dangling over the floor; the guys are jacking their dicks and one by one, they start blowing their cum wads all over their smooth bodies. When his bottoms have all emptied their balls, Kris Evans kneels at one end and jacks himself off, sending his flying load of jizz sailing across all four guys.
The second part has these four bottoms kneeling on the sofa with their asses presented and waiting for Evans' stiff cock. He works his way down the line. After fucking his first ass, the bottom at the far end knows it'll be a while for his turn, so he moves around and lets the others feast on his dick. Evans moves to the next bottom and fucks him while fingering the ass on either side. Once everyone's had a turn, the guys move into various other positions and get their asses drilled some more, some on their backs, others face down, and others go for a ride. And it all ends with this horny crowd of bottoms pumping out a fresh load of cum all over their top.