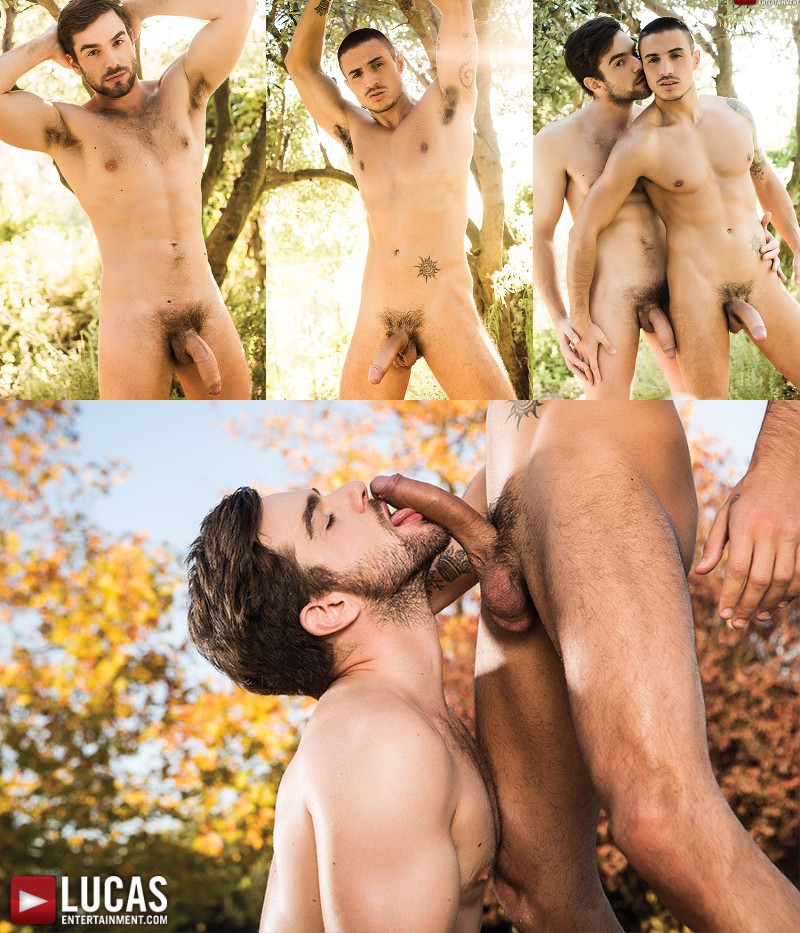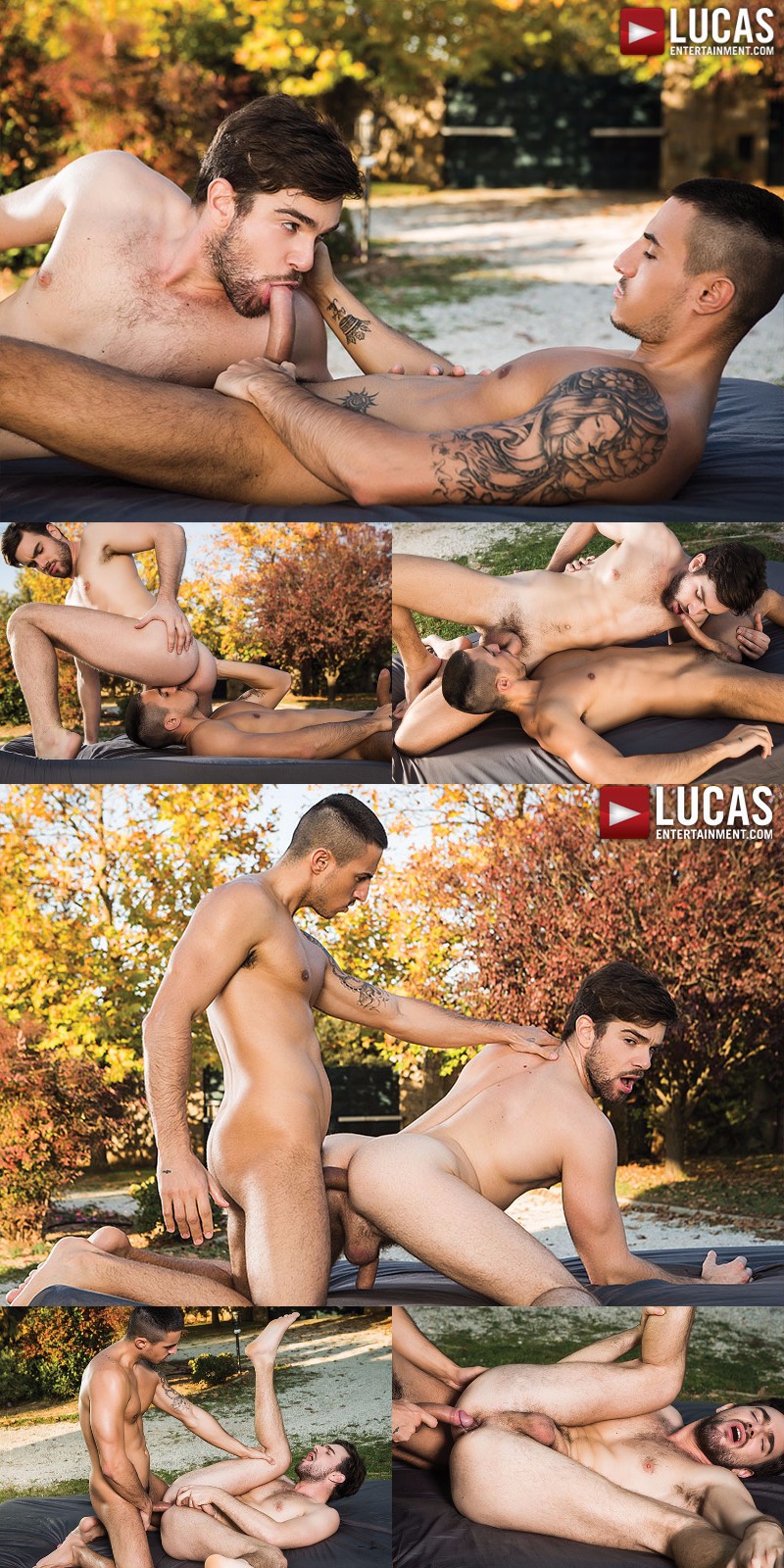 Watch Klein Kerr Fuck Zander Craze
Klein Kerr appears in his third Lucas Entertainment scene with the studio's veteran stud Zander Craze who has appeared in eight videos now. And this is a continuation of the filming jaunt the studio recently did in Greece, although this scene appears on a new DVD called Cum-Pumping Papis. Come inside and see how Zander handles Klein's fat dick.
I have mixed feelings about this scene. It looks as though someone threw a mattress down in a gravel driveway and told the Klein Kerr to fuck Zander Craze. Oh wait, that's exactly what they did. I'm not even sure this is Greece, even though the write-up says so. If it is, the Lucas location manager should be fired -- this is the best he could do? And the lighting is off as this session was filmed on a gloomy day. It's not a total loss because Klein and Kerr have two of the hottest cocks in the business, but it could have been so much better.
The guys start off in the white underwear briefs kissing passionately. It's not long before their boners are out and the guys are blowing each other on that mattress. There's some horny 69 sucking with Klein on the bottom and watching him trying to work his lips around Zander's severely-curved cock is something to see. Klein's an ambitious little fucker and doesn't generally show his bottoms much mercy. But then Zander didn't ask for any and loves this younger stud drilling the daylights out of his hole.
See more at Lucas Entertainment