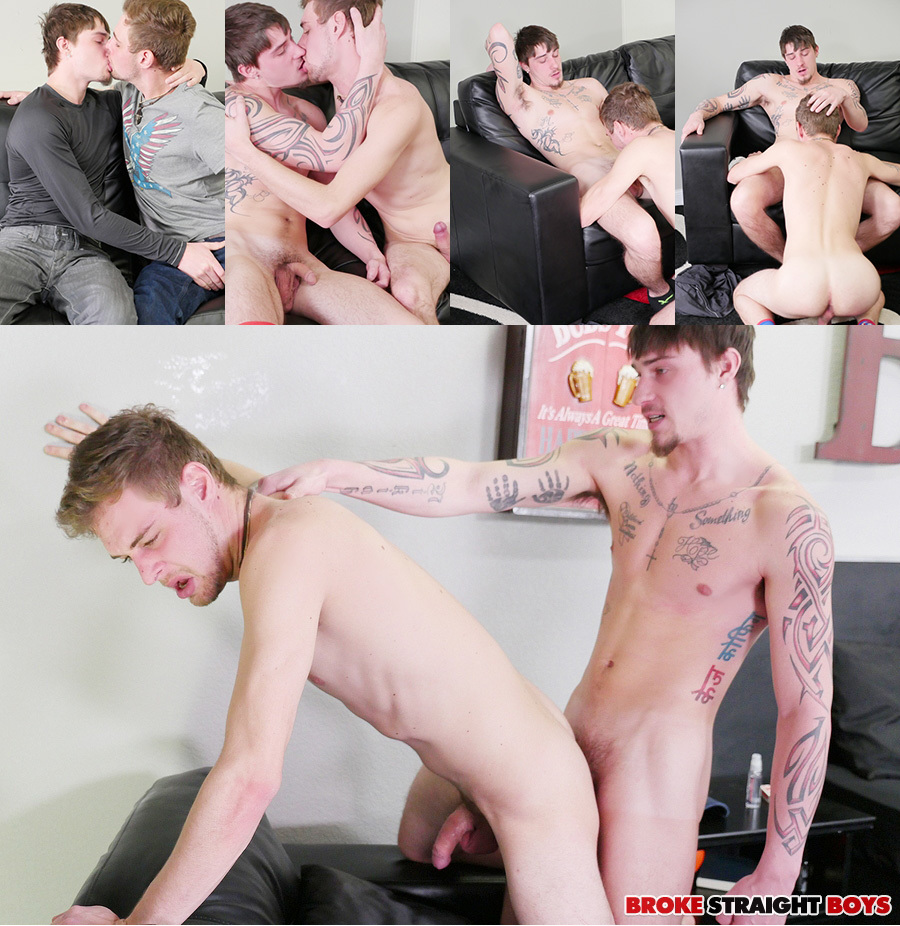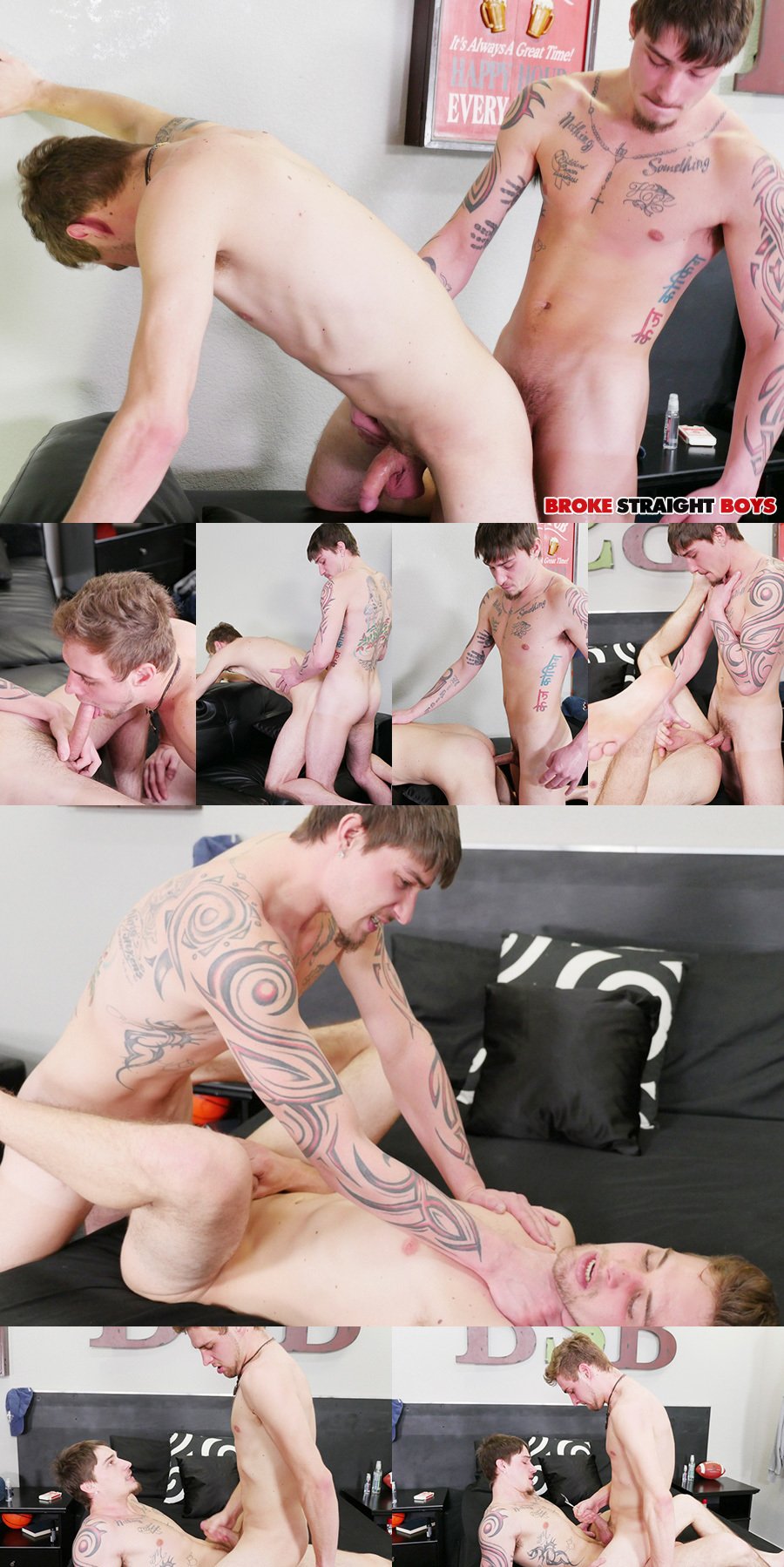 Cage Kafig is a good top for a newbie because his cock is big enough, but it's not going to leave a guy limping away from his first ass fucking. John Henry is a geeky southern boy appearing in his first bottoming scene for Broke Straight Boys, and in fact, he has only just finished his first oral scene. He's still getting used to having a dick in his mouth, so a nice average-sized cock like Cage's is very manageable.
Cage and John were supposed to flip flop in this scene, but Cage had a busy week of filming and he just bottomed for another guy and his ass is still a little sore. So the producer asks John is he'd mind "taking one for the team" and postpone is first topping session for another time. The guys swap blowjobs on the couch, then Cage greases up his cock and gets John into position. Cage's cock looks quite a bit longer than it did during the blowjob sequence, so maybe I misjudged things.
John braces himself on the wall as Cage fights to get inside him. Saying that John is tight would be an understatement. After a bit of struggling, Cage manages to pop his cock head inside John's pucker. "Fuck ... oh God!" John bellows, easing off Cage's dick. The top gives it another try. Mission accomplished. He's in and starts gently rocking on John's hole. By the time John moves to his back, his hole is starting to like Cage's cock; then Cage lies back for the finale, and John rides him hard like he's on the express bus to Poundtown. First time or not, John's loving it and squirts his load all over Cage's chest and belly.
See more at Broke Straight Boys