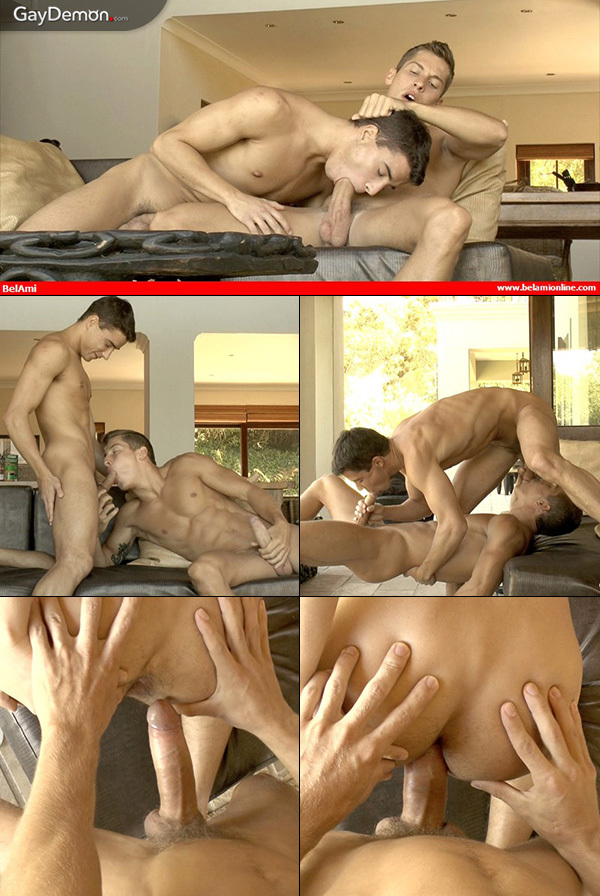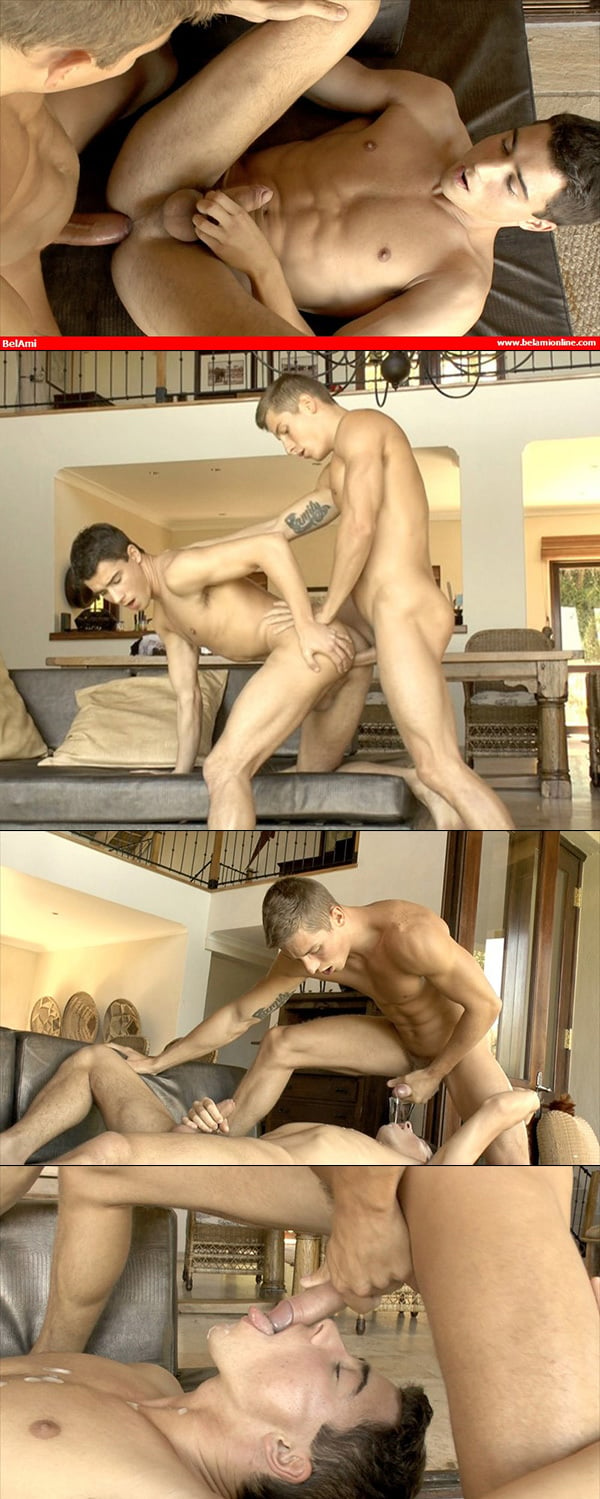 Jim Kerouac & Gino Mosca headed to Cape Town, South Africa to film this latest scene for Bel Ami. They're staying at a beautiful home with a wonderful view of the ocean, however, I'm not sure why they had to head all the way to Cape Town when the entire suck and fuck session is filmed on the sofa in the living room. But they do a lot of fucking in this fairly long, 28-minute scene and these two have some pretty sizzling chemistry together. Jim Kerouac has a fantastically big cock and Gino Mosca has a sweet little ass, and they go together so well.
Jim is sitting on the couch and Gino backs up and shoves his ass in Jim's face. And while Jim is chowing down on Gino's puckered butt hole, Gino swallows his hard-on and gives him some wet and deep head. I love watching acrobatic sex. Jim plays with Gino's hole, spreading it wide with his fingers and diving in with his tongue, then Jim pushes Gino over and shoves in his huge dick balls deep while the bottom braces himself on the coffee table.
Kerouac pounds Gino's ass all over the leather sofa -- doggy style, reverse cowboy, on his back, and on his stomach -- and when he's had his fill of Gino's ass, Jim unloads a massive cum load all over the boy's lips and Gino gobbles it up. But that's not his first cum shot, he gives Gino a couple of loads of jizz.