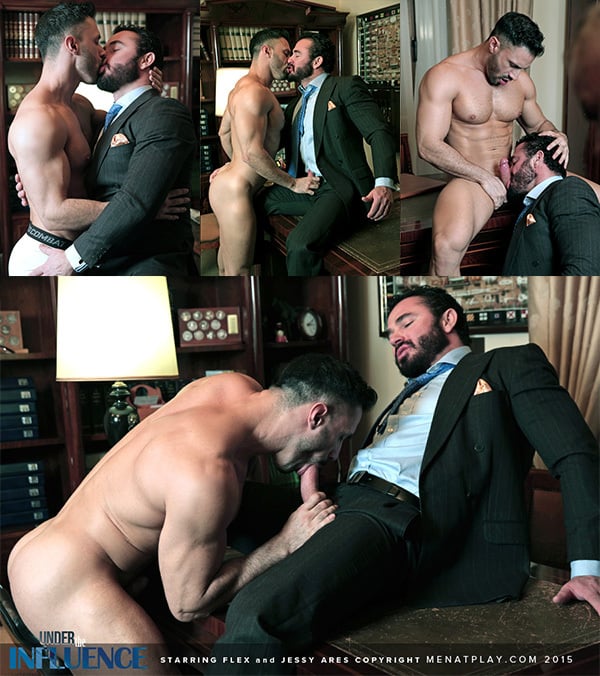 Jessy Ares is playing one of those cocky businessmen who is used to getting everything he wants. He thinks the whole world twirls on his stick. But when a man looks as sexy as Flex does, when he's got a giant, round ass that everyone wants to fuck, he gets to call the shots. In Men at Play's "Under the Influence," Flex is a personal trainer or an escort, I'm not sure which, but he's in high demand and too bad if Mr. Ares has to wait a few minutes. Flex is worth the wait.
When Flex finally arrives, Ares gives him a lecture: "If you want to be paid on time, you'll arrive on time." Flex doesn't say a word, he pulls off his shirt and moves in for a kiss. Ares chortles, unable to resist Flex's charm. And I guess that's why the video is called "Under the Influence."
Flex strips off his clothes and sits his naked ass down on Ares' desk so the executive can feast on his stiff dick. Ares does, but then he sits back in a chair to get his dick serviced. And for the main event, he fucks Flex's huge, bulging ass.