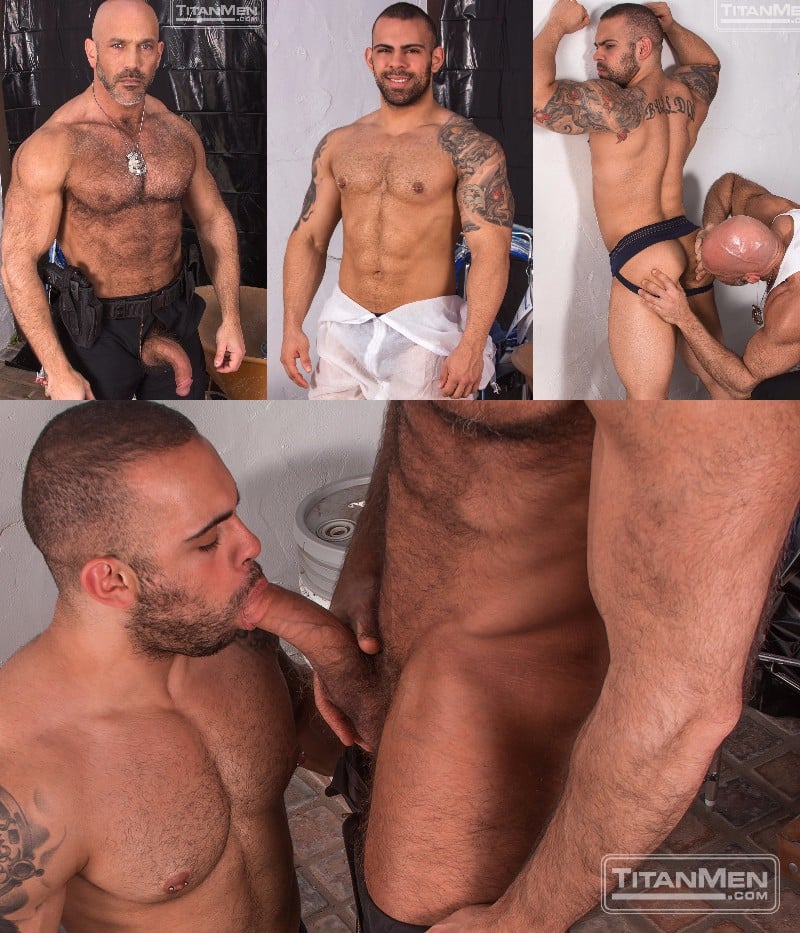 Save 25% on Your Titan Men Membership - Click Here
Officer Jesse Jackman is checking up on ex-con Lorenzo Flexx and doing a surprise inspection. After frisking Flexx, the officer checks the monitoring device. The seal is broken. "It was a mistake," the parolee says. "Please, I can't go back to prison." Jesse eyes the hunk's ass, "It's all about give and take," he whispers pressing Flexx into the wall, then he grabs the parolee's ass. "Take it," Lorenzo says. "It's yours."
Pornland is funny sometimes, only here can you see a federal marshal on duty in a muscle t-shirt. Ex-con Lorenzo Flex is a painter and on the job getting ready to paint an exterior wall. He's standing on the ladder and wearing a pair of see-through paper pants that a workman would normally wear to protect his jeans, but in Flex's case, he's wearing nothing but a jockstrap. Like I said, only in Pornland.
Jackson squats and rips off Flexx's paper pants, then he slides a finger in the con's ass while chewing his butt cheek. He stands, whips Flexx around and pushes him to his knees. Jackman hauls out his big, meaty dick and Lorenzo goes to work. He gulps until he chokes, then the officer bends him over a platform and aims his big dick at the parolee's hole.