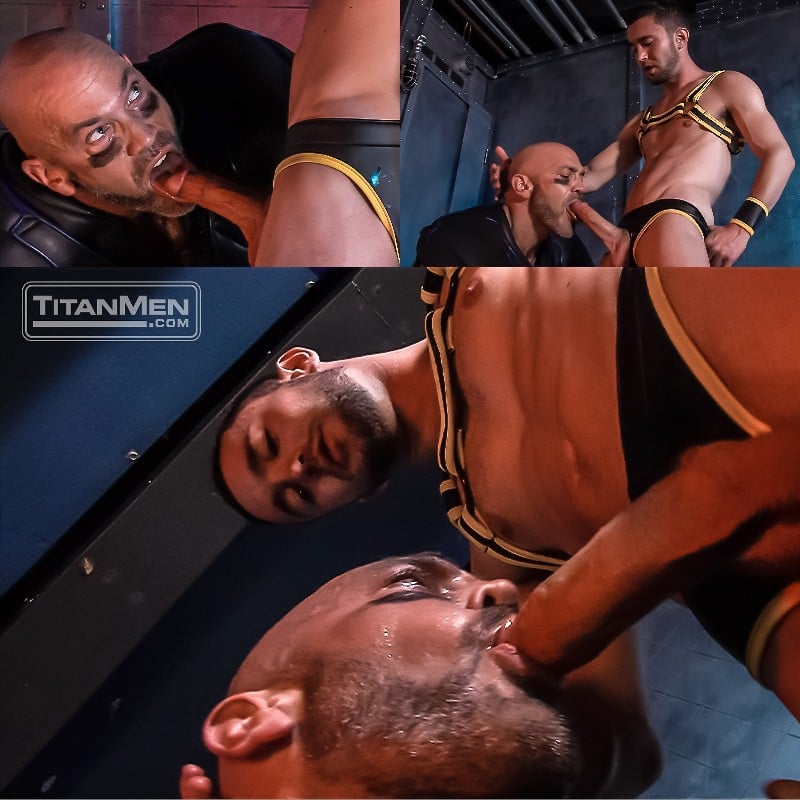 Save 25% on a Titan Men Membership - Click Here
Colt Rivers joins Jesse Jackman in the finally episode of Titan Men's ICONS series. It began with Dallas Steele getting plowed by returning ex-Titan exclusive Diesel Washington, then JJ Thicke and Tex Davidson drilled each other with their niners, and now Colt Rivers is bending over for Jackman's huge, curved dick. I don't know how he took it.
The neoprene fashion show continues at Titan Men with the final scene in the ICONS series. Maybe sports gear fans love the neoprene get-ups, but they leave me wondering if ex-Hot House director Christian Owen has moved over to Titan Men. Real football shoulder pads would have been hot, these fake ones had me shaking my head and wishing Jackman would just take them off.
Jesse Jackman has to have one of the most unique and challenging cocks in the business. Not only is it big and fat, but it curves down like a tap. And it seems to be a great angle for sliding down a cocksucker's throat, but I always wonder how it feels during anal sex. Colt Rivers bellows and grimaces while Jackman fucks him doggy style, but he doesn't ask Jackman to stop. Jackman rolls Rivers over for the finale fucking and masturbating him simultaneously until Colt blows cum all over himself.