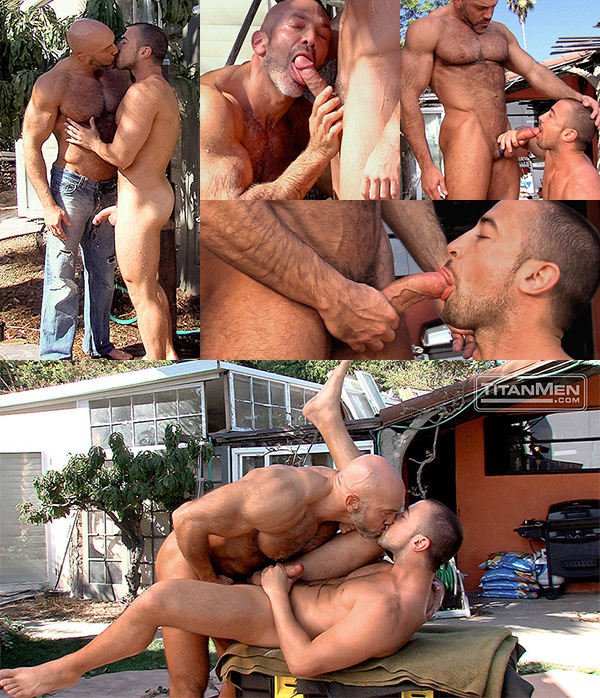 Every time I see Jesse Jackman's big hooked cock, I wonder how any man is able to take that thing up their ass. I once played with an Iranian guy sporting a severely downward-curved dick like Jesse's and I had no idea how to get this unbendable rod in my ass. Maybe a dentist's chair would have come in handy. In Titan Men's last episode of "Pacific Coast," Donnie Dean doesn't have much problem swallowing Jackman's dick from either end, but then he rarely does.
And like I said, this is the last scene from Titan Men's "Pacific Coast" and all three of them capture men fucking outdoors. Hunter Marx finds Trent Davis wandering along a road in the woods and he throws Trent over the bed of his truck and fucks his ass. Newcomer Eric Nero debuts his giant cock, briefly letting Ricky Decker try to suck it before he lies back and gets a deep screwing from the hairy top.
In this episode, Jesse Jackman and Donnie Dean fuck each other in the backyard behind the house. They're both superb cocksuckers, but Donnie definitely has the bigger job. And since Jackman fucks Dean first, it's Jackman's hairy torso that gets covered in cream after Donnie fucks him on the table.