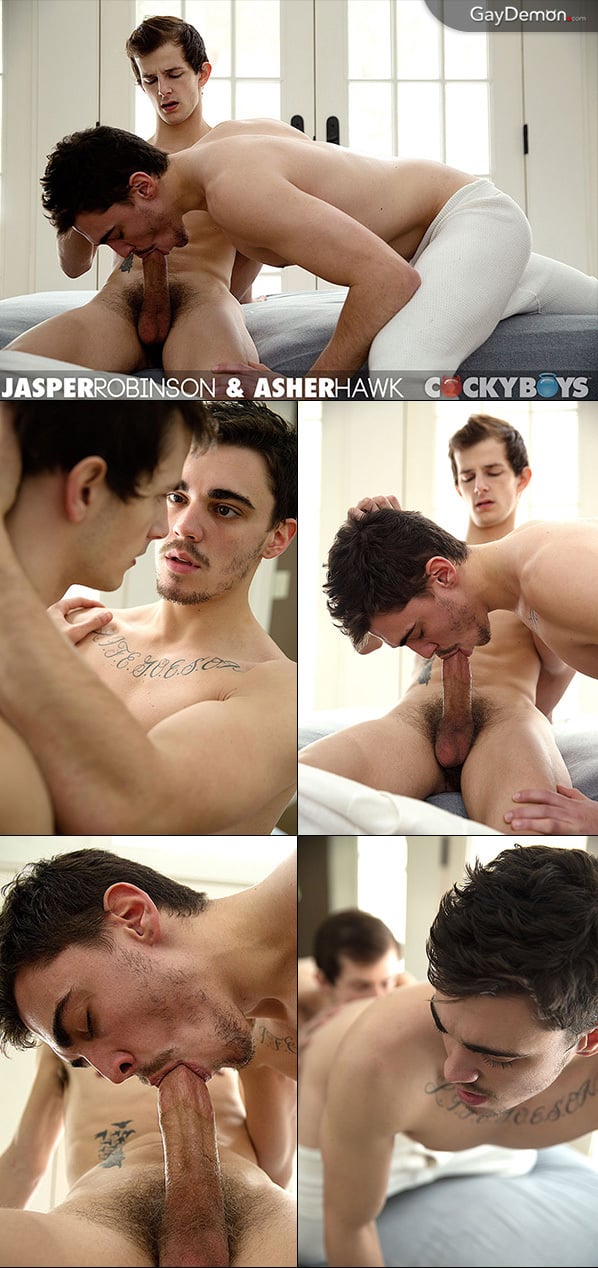 Asher Hawk is one of the go-to bottoms over at Cocky Boys, he's gotten his ass fucked by Ty Roderick, Jake Bass, Pierre Fitch, and others, and now clean-cut cutie Jasper Robinson is taking his crack at Hawk's hungry butt.
Hawk is sporting some chin scruff with patchy spots on his cheeks, all giving him a bad-boy look. And Jasper is about as wholesome as they come. When I first saw this pairing I figured Jasper was in for a good ass drilling from a bad boy he picked up in a bar. But Hawk is all bottom and is not about to turn down a long thick cock like Jasper's.
First, Japser spits on his target, then dives in with his tongue. After feeling Jasper's tongue digging in his rosebud, Asher is begging for something bigger and harder. Innocent-looking Jasper proves he's can be a teasing bad boy and beats Hawk's butt hole with his hard dick, but he eventually puts the bottom out of his misery and drives his hard-on inside. Jasper fucks slow and passionately, then hard and fast, and back again, sending Hawk through spasms of ecstasy and agony.