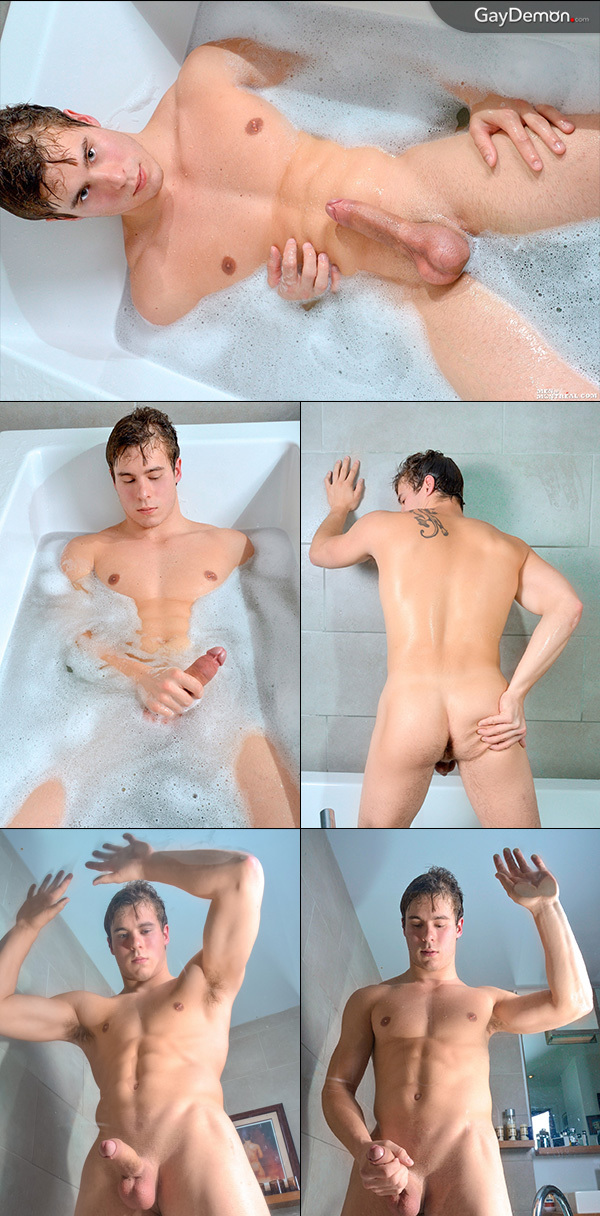 Samuel Arseneau is a sexy, 20-year-old Quebecois guy. He's a compact jock, standing 5'7" but packs a nice ripped and smooth body and a big uncut cock. He ran into Men of Montreal site owner Marko Lebeau a few weeks ago. Marko and Samuel lived in the same town when they were growing up, so they had fun catching up. And when Samuel discovered that Marko ran a gay porn site, the French-Canadian stud was curious about doing a scene.
Samuel was nervous about filming his first porn video, but everyone made him feel comfortable. They set him up in the shower and bathtub so he could jack his hard-on. He climbs into the shower in his t-shirt and underwear and wets himself down so we get a teasing look at the wet shirt clinging to his muscular body. Then Samuel climbs into the bathtub and plays with his cock. He gets on his knees and fingers his ass, too. Samuel Arseneau is a porn natural.
For the finale, Samuel returns to the glass-walled shower and Marko films him through the glass jerking his big dick. And you know what's coming, don't you? Yes, this horny Quebecois stud sprays his cum load all over the glass and you'll get very worked up watching all the jizz sliding down the glass -- if you last that long.