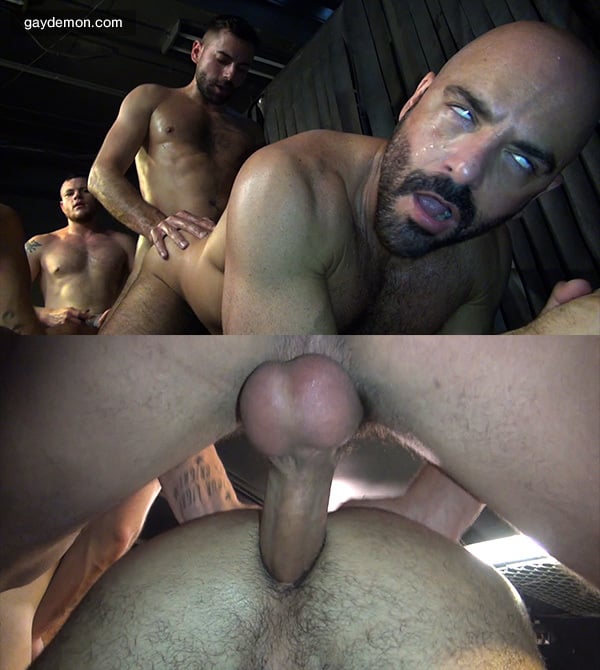 Poor Adam Russo, that eye-rolling picture is going to be everywhere. But when you see the size of Dean Brody's cock, you'll understand why Russo is in bottom heaven. And not only is Brody's dick long and thick, but it curves off to the left and no doubt is hitting a bunch of different spots inside Russo's butt.
This is a two-part gang bang that's playing over at Raw Fuck Club and it's directed by Nick Moretti, who was a porn performer although I think he's mostly directing these days. And he brought together five men for a raucous flip flop and ass swapping orgy: Adam Russo, Blue Bailey, Dean Brody, Jay Brix and Dylan Strokes.
Russo has just finished plowing Blue Bailey's ass, now Russo is bottoming for Dean Brody and Bailey is getting ready to stuff his dick inside Brody. Yeah, it's that kind of orgy. There's some double penetration too. In the first part Russo sits on Brody's dick (he loves that one, doesn't he?) and Dylan Strokes scoots in behind and gives him a hole-stretching good time. If you think the eye rolling was hot, you should hear Russo groaning with two dicks in him.