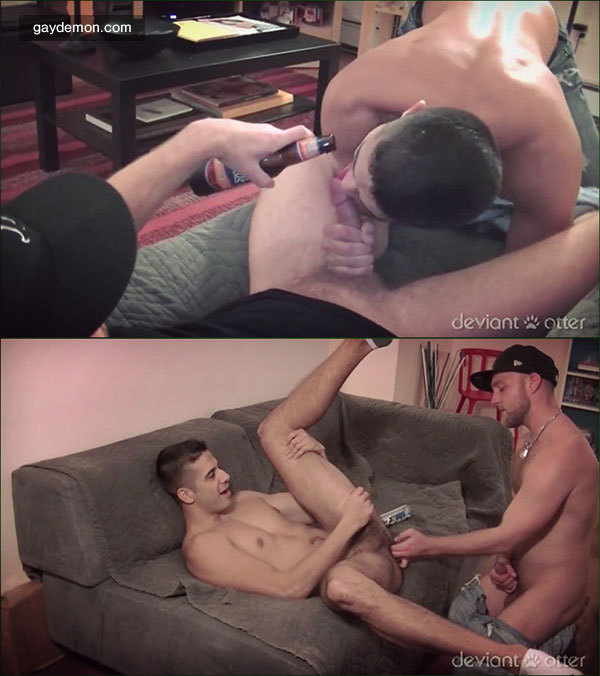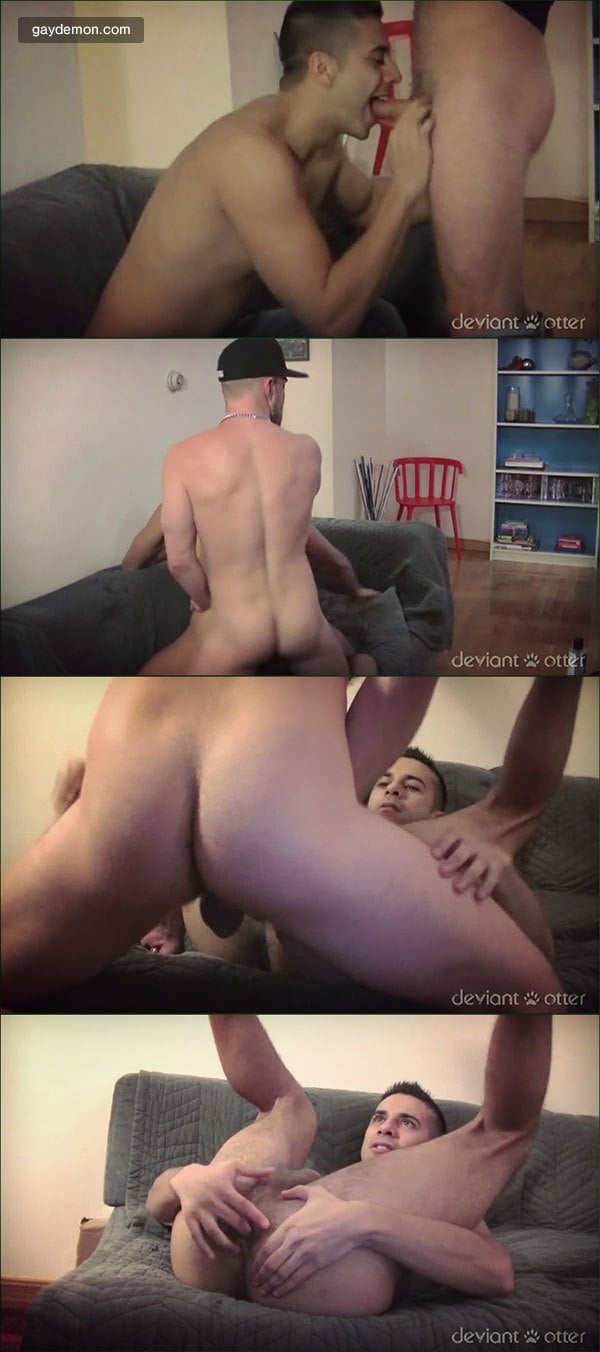 Devin Totter has his hands full over at Deviant Otter with "the most aggressive power bottom I've ever met." (I'll call him John since Devin doesn't give his name.) Funny thing is that John isn't all that aggressive. He loves sucking dick and he's really, really good at it. If anything, when you see how hard and fast Devin fucks John's throat, you'll be saying, "Excuse me, who is the aggressive one?"
After some very hot and wet, deep-throat head, Devin fucks John on the couch. He's been pounding like a maniac (again, who is the aggressive one?) and even has to take off his t-shirt and cap because he's working up a sweat. He stops drilling and he looks up at the camera and says, "It's a lot of pressure fucking an insatiable bottom."
That made me laugh. If you're a top, you likely have no idea what a bottom goes through to get ready for your cock. If I've just spent half an hour or more in the shower cleaning my hole, I'd like to get my money's worth, as it were. So if you're a top who blows his wad after seven minutes of drilling, don't expect that I'll just let you roll over for a snooze. Pop a Viagra, grab a glass of water and a smoke ... round two starts in ten minutes.
Besides Devin, after the way John sucked your cock so marvelously, you owe him whatever kind of ride he wants. So stop complaining. Be a good top and do your fucking job.