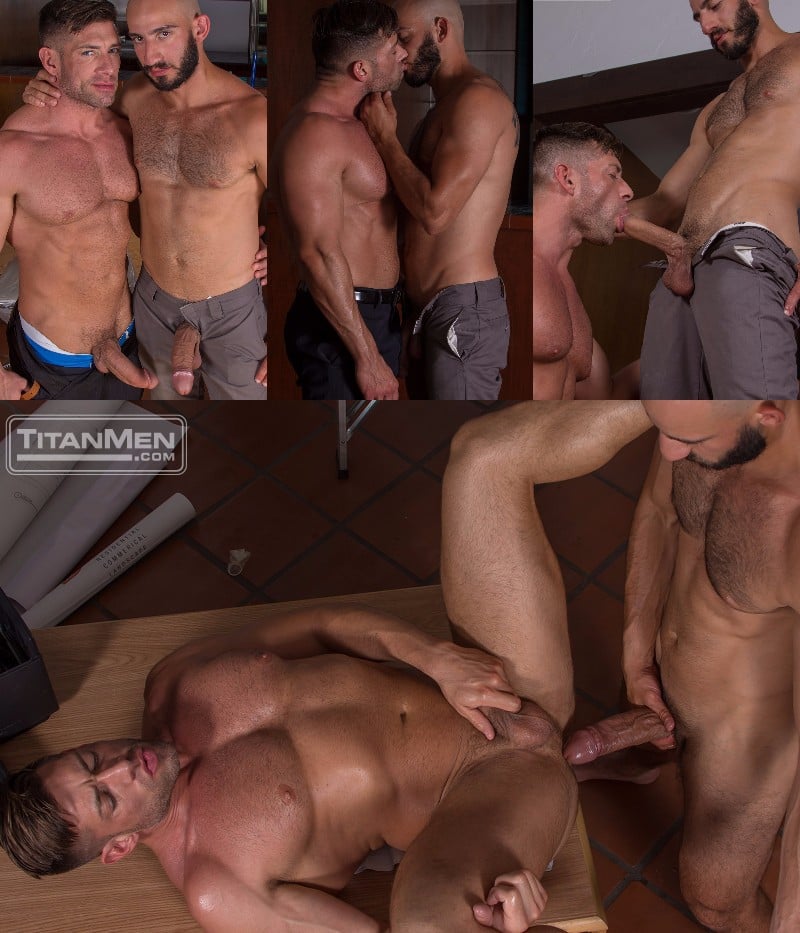 Save 25% on Your Titan Men Membership - Click Here
The men from Blueprint are back for a new Titan Men release called Demolition. In this opening scene, construction boss Eric Nero is stroking on the job and gets interrupted when architect Bruce Beckham shows up to go over his plans.
Eric Nero has his pants around his ankles and he's stoking his massive cock when architect Bruce Beckham knocks on the door. The foreman shoves his hard-on into his trousers and zips up, then shows Beckham around the site. The architect can't help noticing Eric's boner bulging down his leg. "So I gotta ask you," he says, nodding at the man's crotch. "Is that why they call you Big D?"
"Sure is," answers Eric. "Wanna see it?" Bruce tells the foreman that he wants to do more than see it, he's been gagging to touch it, suck it, and fuck it ever since he first spotted the impressive bulge at the beginning of this project. Beckham kneels for a closer inspection and gulps Eric's huge tool down his throat, then after swapping head these two men take turns fucking each other on the job.