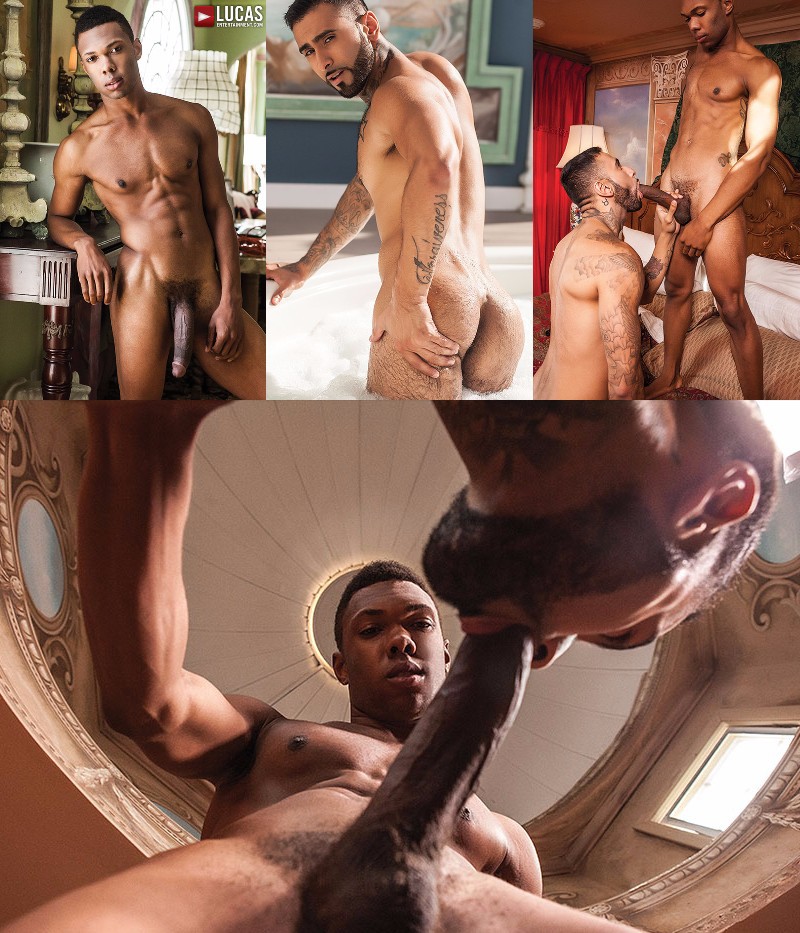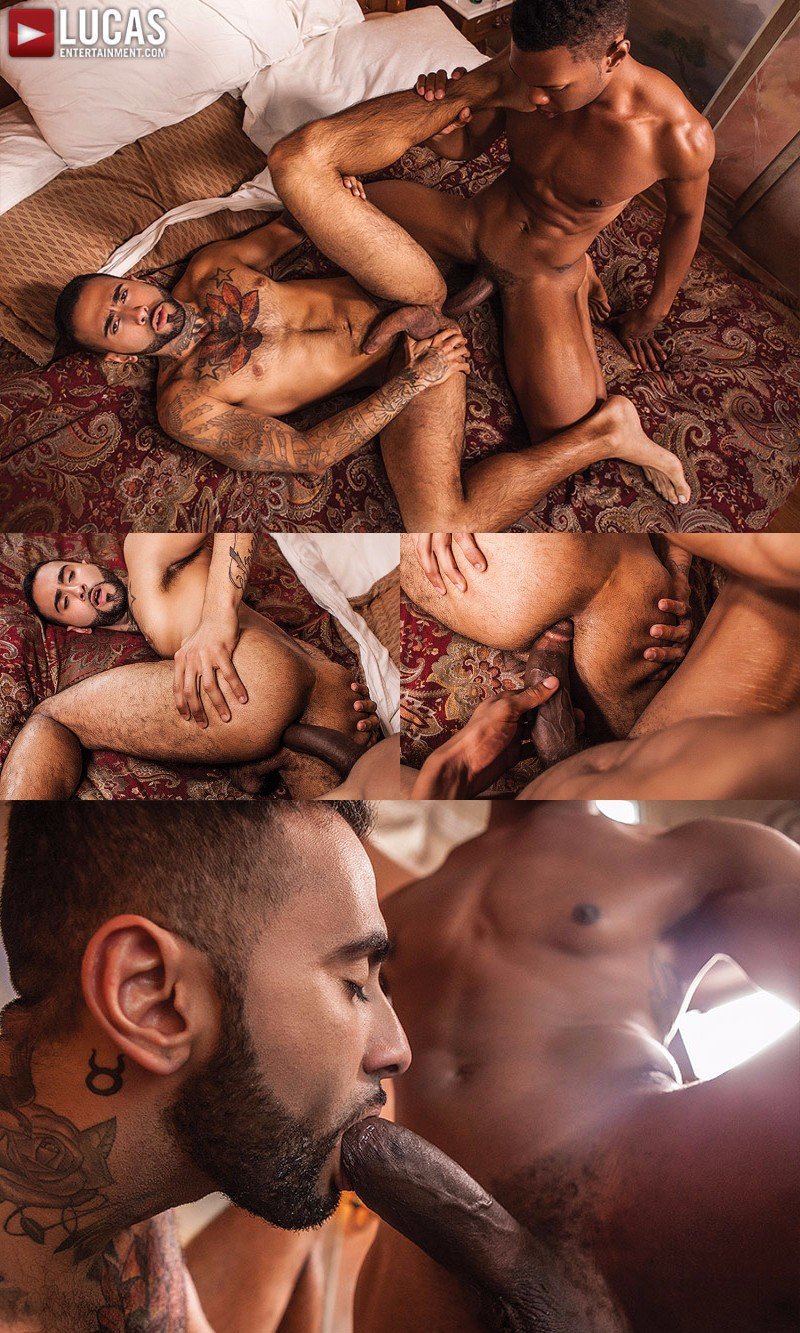 See Rikk York Gobbling Up D.K.'s Massive Load
Lucas Entertainment has been keeping a big secret -- newcomer D.K. and his 10-inch monster cock. He went with the rest of the gang to Fire Island last summer and filmed his first scene, but it's just coming out on the website this week. A lot of the other Lucas Entertainment models were intimidated by D.K.'s king-size dick, but Rikk York stepped up and took one for the team.
I don't know much about D.K. except that he's 5'11", ripped, and swinging a giant 10 incher between his legs. The scene opens with the pair standing beside the bed in their swimsuits kissing. Rikk can't wait to see D.K.'s meat, so he slips his hand inside his buddy's shorts and pulls it out. It's a heavy-hanging dick and just, well, hangs there. And I love what D.K. does next: he goes down on Rikk and makes him wait to taste his cock. That's mean.
But Rikk does eventually get his turn. He pushes D.K. back on the bed and swallows his dick. And when Rikk does his anaconda impersonation and unhinges his jaw, poor D.K. smashes his head back on the bed in disbelief -- it's like no one has ever deep throated his dick before. And D.K. thanks Rikk with 20 minutes of deep ass drilling before he finally drains his nuts into Rikk's mouth. Holy fuck! What a huge load. And Rikk gobbles up every drop except for the big blog that falls on his shoulder.
See more at Lucas Entertainment