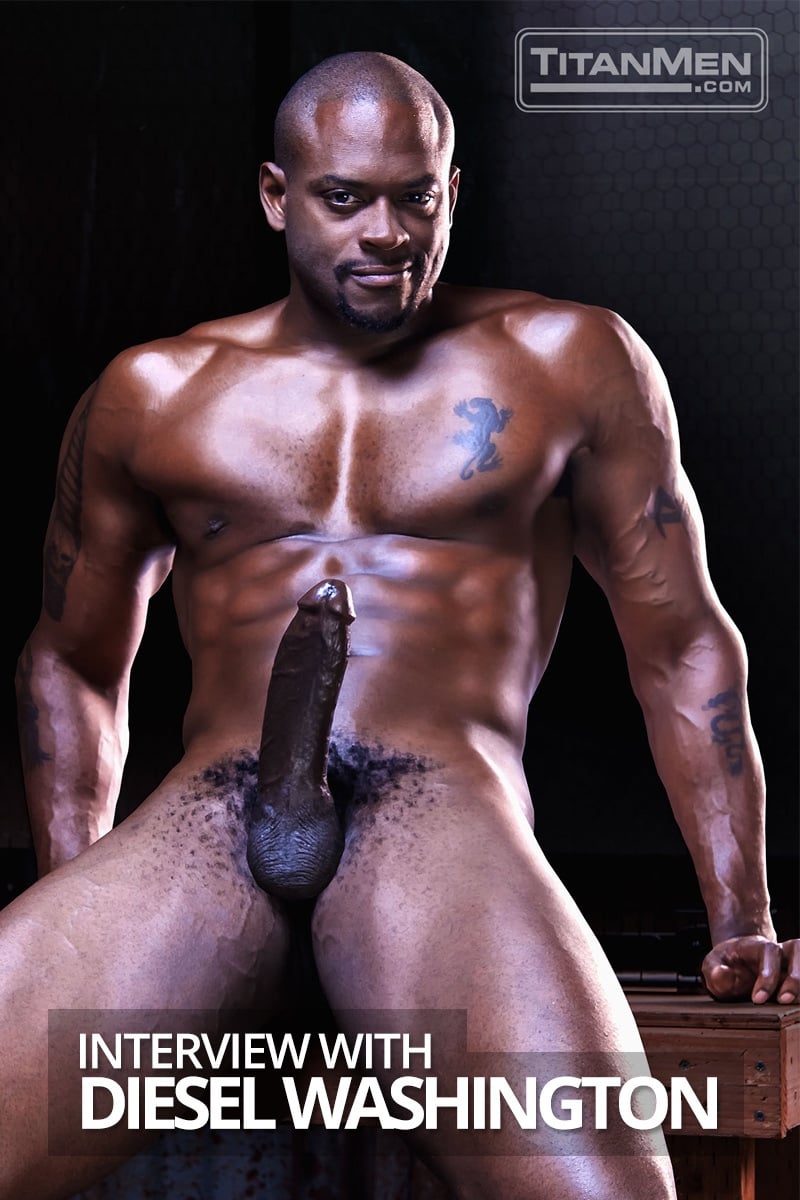 GayDemon interviews TitanMen exclusive and super-hung Diesel Washington
Back in August it was announced that you were returning to TitanMen. How is it to be back at one of the world's most revered gay porn studios?
It feels great, I was in talks with TitanMen way before August but was keeping things under wrap until everything panned out. Feels good to be home again.
Can you talk to us a little bit about what you've filmed since returning to the studio, and what made you decide to go back?
Since returning back to TitanMen, you can see me in the release Icons, a neoprene fantasy themed movie...and a Classic Leatherman movie that will be off the charts. In talking with TitanMen, they made me excited again to be a porn star. I created a lot of classics over at TitanMen and that is where I first got my shot. When it was explained to Me, that they were redesigning the site, Rebranding themselves and wanted Me to be apart of that, I jumped at the opportunity. I just want to make good porn, something edgy/hot/dirty and just have fun making porn again.
What do you think is unique about you when porn has so many hot men? You're clearly extremely hot, but what else do you bring to the table that nobody else does?
I think I bring a seasoned Vet with experience and the passion to make good scenes. Porn is not a check or dollar sign for Me, I do porn for the Bragging rights and Legacy. This is my craft and take my craft very seriously.
How does being a pornstar compare to what turns you on personally? Do we see a different side to you than your sex partners in day-to-day life?
Porn is just an extension of my everyday sex life, but to be honest I tend to become more extreme or aggressive on film. I'm playing a character that knows what he wants and he gets it. Off camera I tend to be more Vanilla then extreme. I like my cuddle moments and I like the soft touches and the romantic things that all couples like.
What's your type of guy?
Before I thought I had a type, currently I'm open to just finding someone that makes me happy.
What are you into outside of porn? Is there any specific thing you enjoy doing?
I would say Heavy in the Geek culture, I like my comic books/Comic Cons/Traveling/Working out/Spending time with Family and Friends/Cosplay at events/Foodie, its a pretty long list. I like adventures. I'm an Aries so I like trying new things.