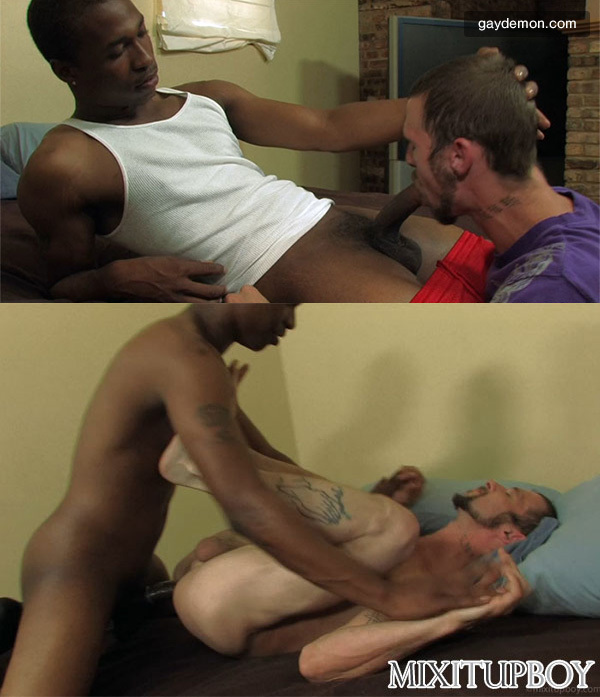 Jarvis loves sucking dick and Ken adores chowing down on butt, so these two are a good pairing. In this new video from Mix It Up Boy, Jarvis Chandler is on the run from someone and he bursts into Ken Mariano's place looking for a place to hide. I guess people don't lock their doors anymore.
Ken is a bit thrown at first having this tatted stranger busting into his home, but Jarvis is also kind of hot with his face scruff and ink. So Ken figures maybe they can play around while this white boy is waiting for whomever is chasing him to give up. Jarvis swallows Ken's dick and the longer it's in his mouth the bigger it gets. With Jarvis down on his knees, Ken makes him suck his nuts and slaps his face with his monster meat.
When Ken lies back on the bed, Jarvis crawls on top and parks his butt in the top's face. Jarvis continues gulping dick while Ken feasts noisily on his furry hole. They get down to screwing and this inked bottom loves feeling a big dick plunging in his hole. Before Ken lets this bottom disappear into the night, he spunks all over his face and Jarvis says, "I definitely picked the right hideout."