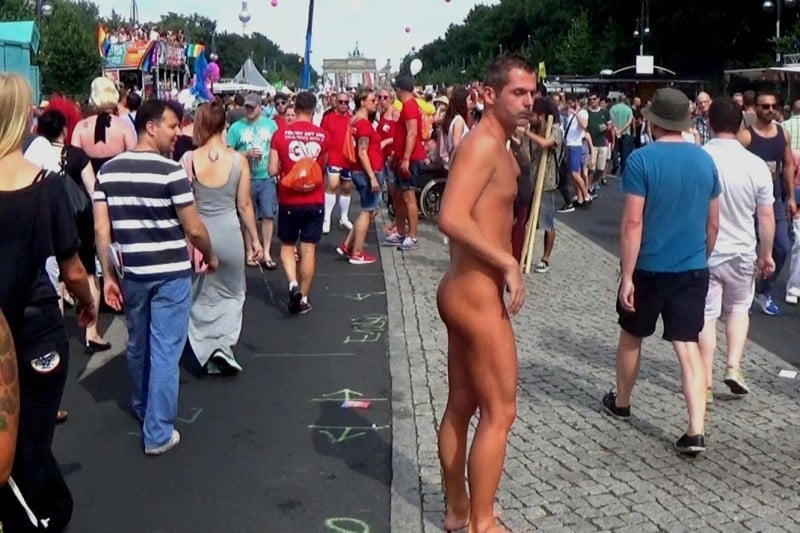 These guys are pretty damn naked. They are also damn pretty naked. And I will not be saying out of disappointment: "Pretty naked. Damn."
Except for clothing optional festivals, seems the more people are around when someone is more naked the more likely the person is acting totally casual about it. Technically in a lot of places nudity is totally legal. You just sort of have to stop it if someone complains.
Which would most likely never be me, though I can think of some exceptions. Like I don't want to see Kermit the Frog naked. Not because I don't but because Miss Piggy would be jealous and kick my ass.