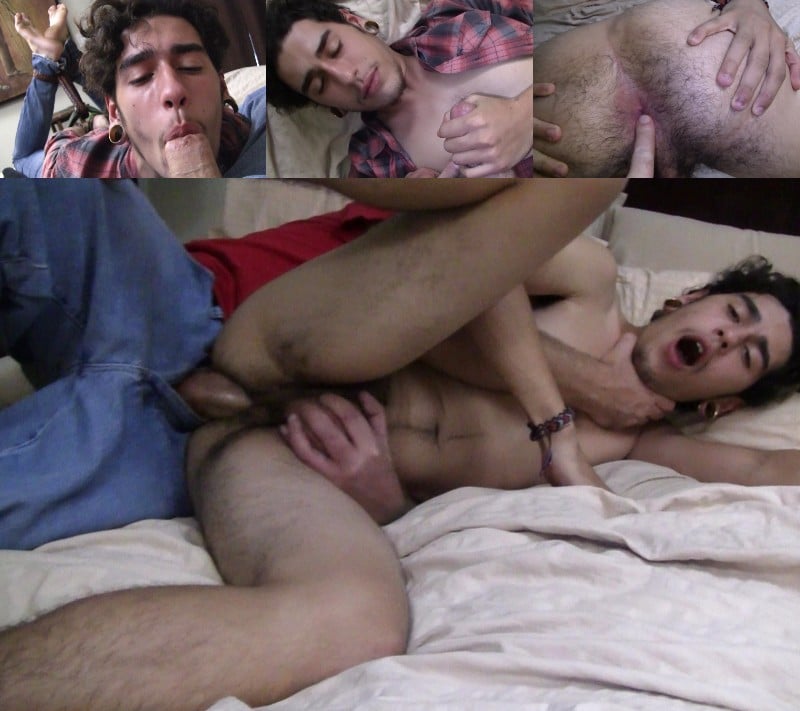 ---
Scene Pictures
Aleksei has only been in Boys Halfway House for a week and he's managed not only to catch the attention of the two supervisors, but he's pissed them off. Aleksei finds everything funny and he's always laughing, and of course, he does as little as possible. The house managers hog tie this brat and leave him on the bed to think about things for a while. "Let's see how funny you think this is," one of them says as they leave the room.
I can't get enough of these Boys Halfway House videos. I love seeing what these nasty supervisors have in store for these bad boys. But if I were running this place these lads would be the ones getting blown and my ass would be getting pounded. I'm couldn't top a guy to save my life and who would want to with all those horny twenty-somethings running around with their perpetual hard-ons? Still, as much as my fantasies run the other way around, I like watching these trouble makers getting their mouths and asses filled.
When the supervisors return to the bedroom, they find Aleksei with a big smirk on his face, so they decide to stuff their big cocks in his ass to see if he finds that funny. But he doesn't seem too phased about it when the first supervisor slides his meaty cock down his throat. In fact, the way this lad swallows dick, I'd say he's done this before. But ten minutes later, after a brutal throat fucking, Aleksei has tears streaming down his cheeks, and they haven't even begun to fuck his virgin hole.
See more at Boys Halfway House