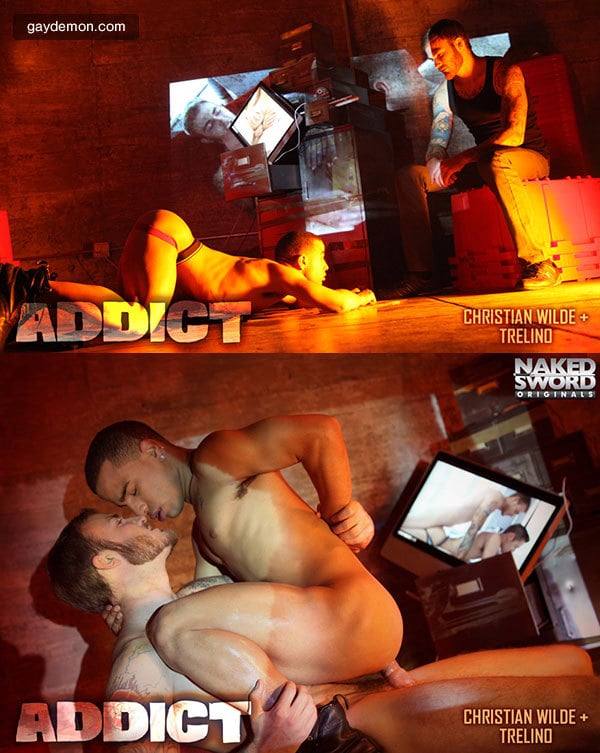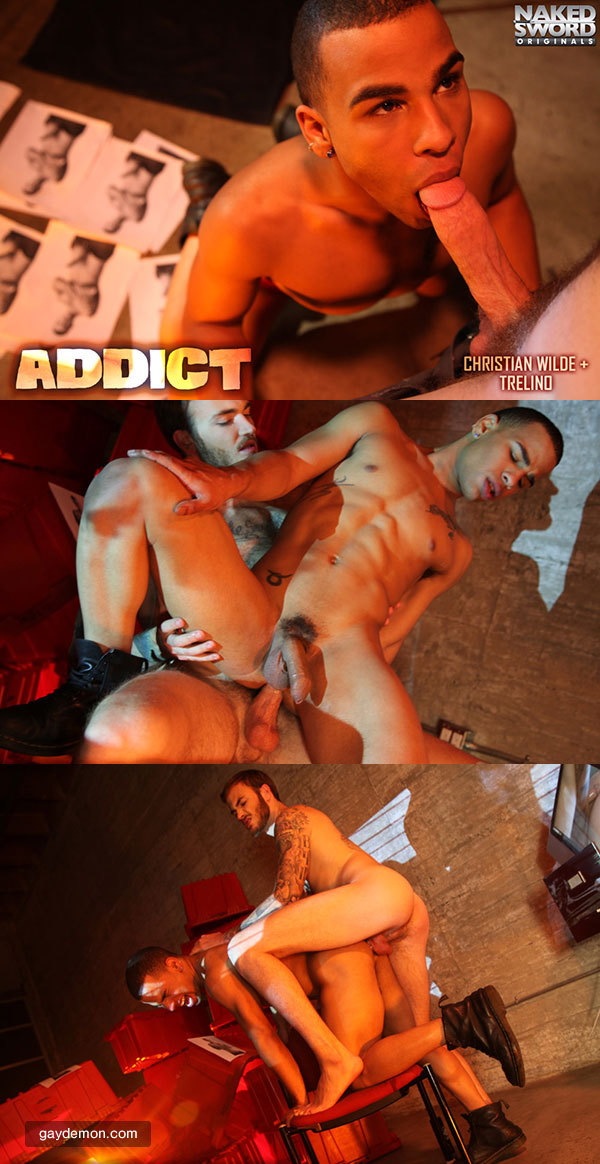 Trelino is a sexy new stud who is just getting started in the porn business, but he's been fuelling his jack-off fantasies for years watching Christian Wilde. Trelino has pumped out many loads thinking about playing with this hung porn hunk. When Naked Sword's Addict the movie opens, Trelino is down on the floor, on all fours wearing a jockstrap and boots. His perfect round butt is arched in the air and Trelino is gazing at pictures of Wilde that he's spread all over the floor.
This is the second episode of Addict and we're exploring lust. Trelino licks one of the pictures of Wilde, and suddenly, just like rubbing the genie's lamp, Christian Wilde is sitting right there. There's no cheesy dialogue, just Trelino staring at Wilde and wondering if this is really happening. Can you imagine if it were that easy?
Wilde gives Trelino exactly what the lad's been dreaming about, starting with long, passionate kissing. He puts this hot little cocksucker down on his knees and feeds him his long dick -- he lets him nurse for as long as he wants. Trelino has mostly fantasizes about feeling Christian's big dick plunging his hole and they spend more than half of the movie in a panting and grunting fuck session. To say that Wilde fucked the cum out of this bottom is an understatement. Wilde leaves Trelino with one last souvenir -- his creamy load all over the lad's tongue.