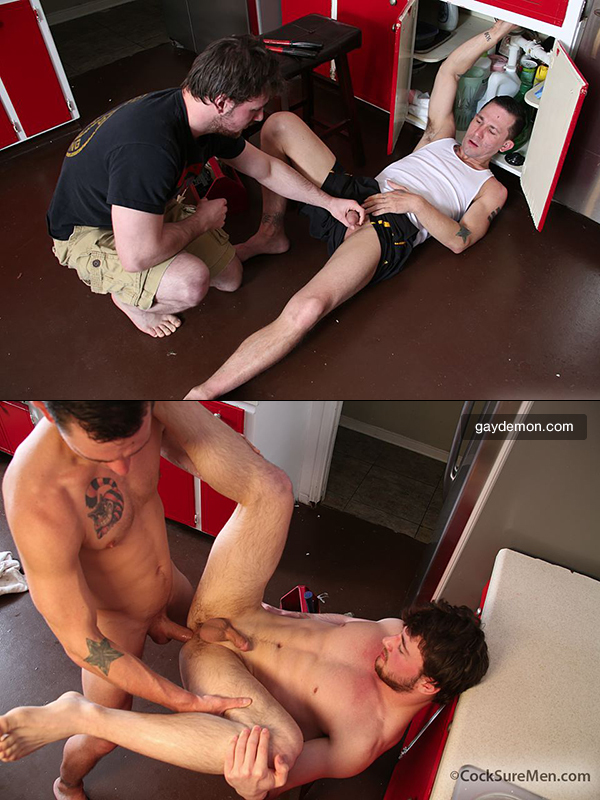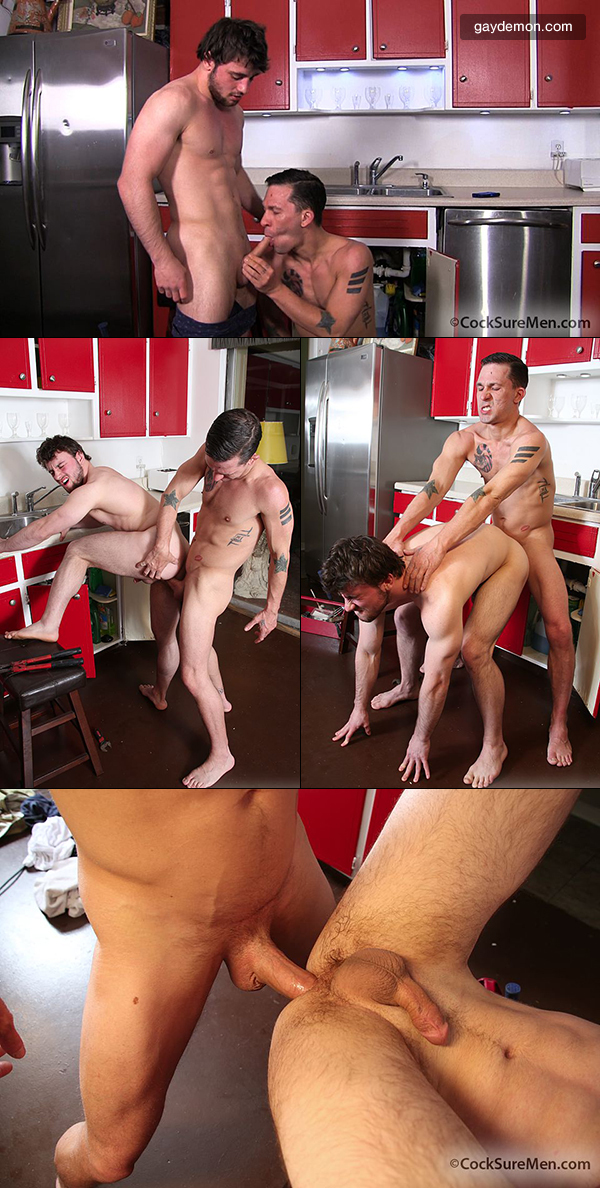 Over the years, I have had a couple of hot plumbers lying on my kitchen floor, their head buried under my sink and me staring at the bulge in their jeans. You can easily see where these porn scenarios come from. Scott Harbor enlists the help of his buddy James Hamilton in this Cocksure Men video. And when James lies on the floor, there's no bulging in his pants, his cock falls right out of his shorts!
After far too much banter about "cleaning pipes." Scott finally does the sensible thing and stuffs James' meat down his throat. I don't know how big James Hamilton's dick is. He's one of those guys who is all over the place and his cock varies wildly on video. Over at Sketchy Sex, James was getting serviced by four cocksuckers and his meat looked massive, in this Cocksure Men video it looks challenging, but not unmanageable.
I love Scott Harbor's adorable, scruffy face. He's a former wrestler and football player, standing a squat 5'5". He popped up on Broke Straight Boys late in 2012 and did four videos for them, and he got his butt fucked on Men Over 30.
And if you like a waist-gripping ass throttling, James bends Scott over the kitchen sink, and yes, he really does clean his pipes. Yes, I said it, it's Friday, I'm done it. I need James to come over and pound me into Saturday.