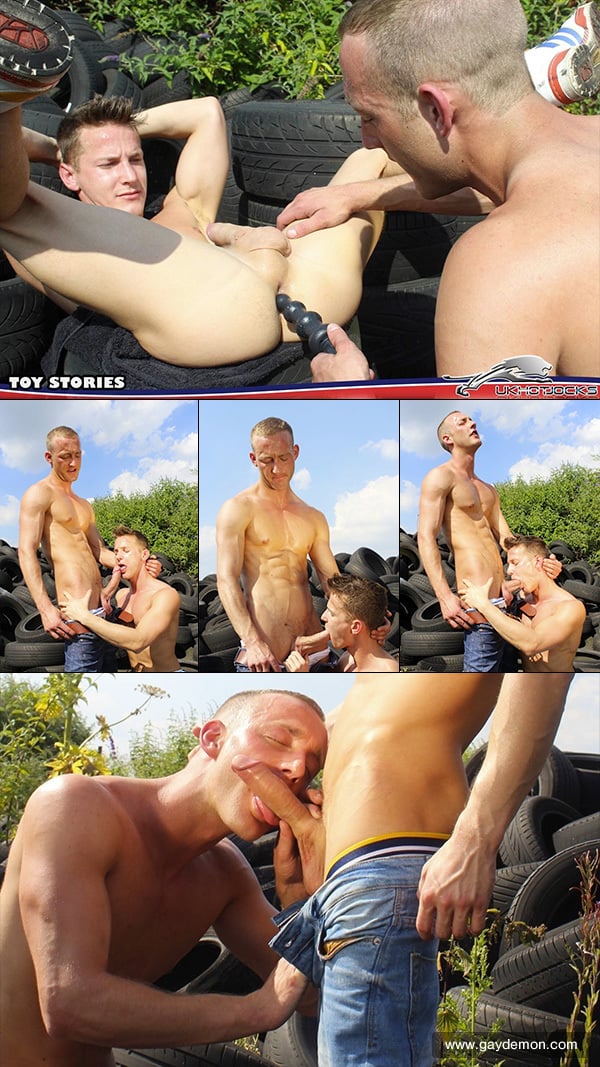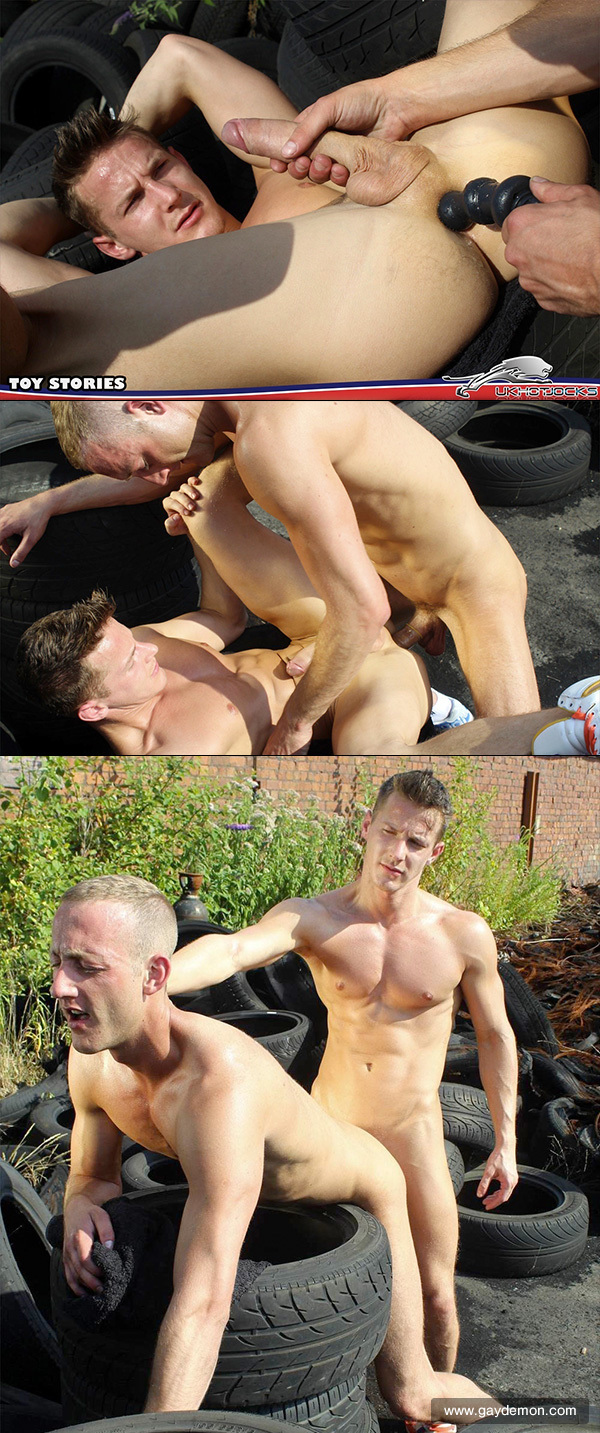 As a 100% committed bottom, nothing makes me weep faster than seeing a guy with a great honking cock throwing his legs in the air -- big-dicked bottoms, bleah there should be a rule. Of course when you've got two very well-hung guys in a video like Toy Stories from UK Hot Jocks, someone's got to take it up the butt, right? But this scene is the best of both worlds with Darius Ferdynand and Jonny Kingdom taking turns.
Darius and Jonny are out for a walk, bare chested and enjoying the sun on their bodies. They stop for a kiss and Darius feels Jonny's hard-on already rock hard in his jeans. The guys look for a more secluded spot to ramp things up and they find a yard filled with piles of tires. Darius lies back on a stack of rubber, hoists his legs, and Jonny works a beaded dildo into his hole -- where'd that come from?
It's pretty hot watching Darius ass pop as Jonny slowly pulls each bead out of his hole. Then Jonny slides his big, curved bone into Darius' ass. Jonny has one of those impressive cocks that's not only big, but seems to get erect within a blink of an eye, and when he pops a boner it's pointing straight up to the sky. That wicked curved makes Darius see stars. And while Darius takes his turn bending Jonny over, I really did get off more watching Jonny's banana curve sliding into Darius' tight, smooth hole. It looked far more challenging to take.