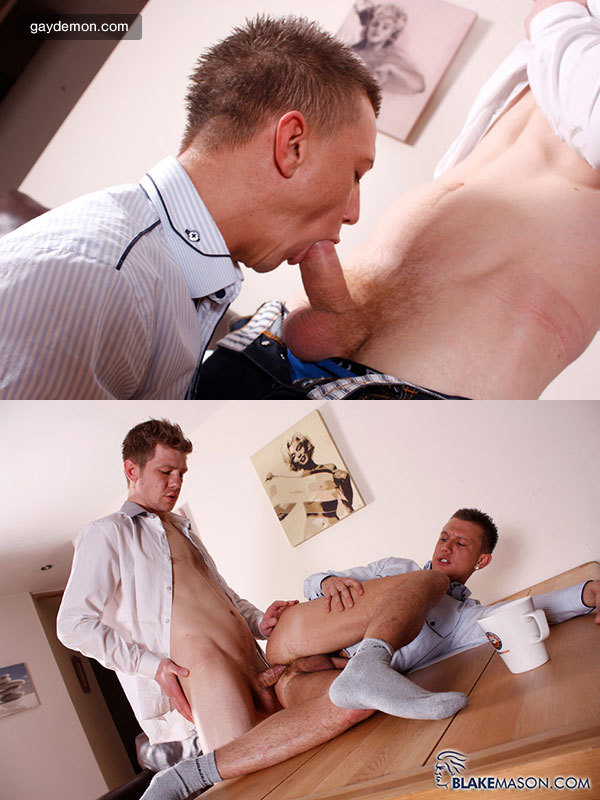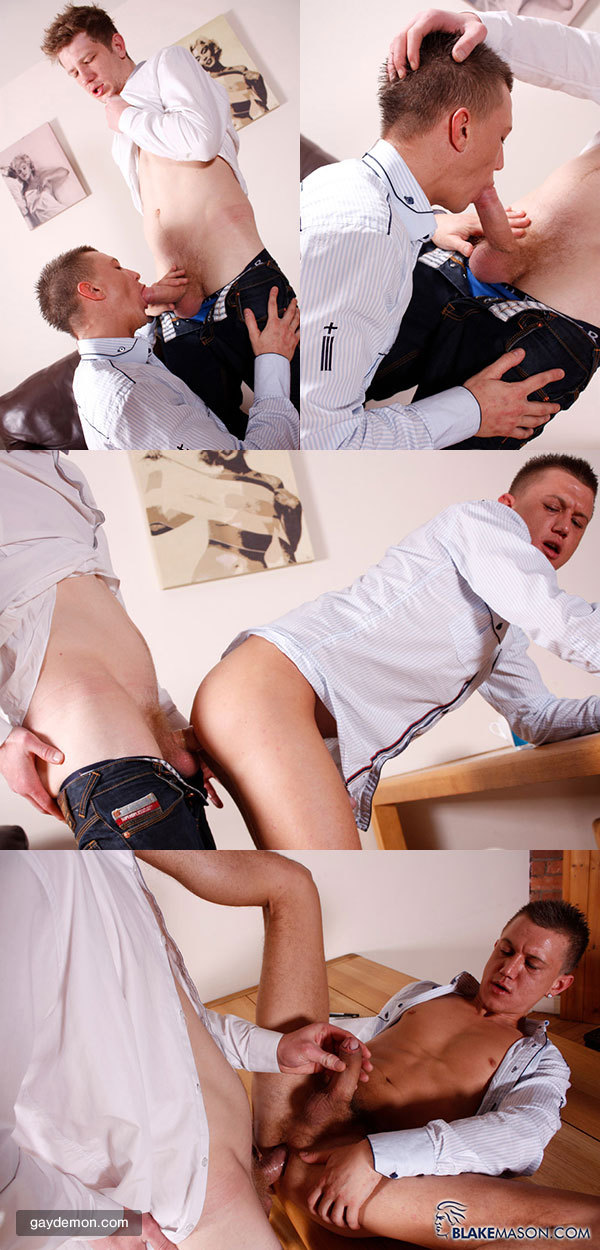 David Johnson isn't one of those huge names in gay porn, but he's on my bucket list. The blond, 20-something has appeared most on British porn sites (this is his eighth time on Blake Mason) and if you've seen him, no doubt he's left an impression. He's a bad boy, a rough fuck who stuffs his fat dick inside a bottom and grunts on his hole until he's thorough satisfied and ready to unload.
The first thing I love about Johnson is that he's packing a big dick. His stats say that it's eight inches long, which is a bit surprising because it looks huge. But I guess it's the girth that makes such an impact. And being a hound for uncut dick, I'm never one to pass by a big penis with a loose hood. In this new Blake Mason video, Josh Jared kneels and tries his best to swallow, but he mostly just wraps his lips around Johnson's bulbous head and slides his foreskin in his fist.
But bent over the table and kneeling on a bench, Jared doesn't have much choice on how he gets Johnson's dick up his ass. The blond top fucks one way -- hard. But as with most bottoms, Jared's ass is much more capable of handling a deep fucking than his throat. The standout moment here is watching Jared sliding across the slippery table top and plunging Johnson's humongous hard-on in and out of his hole.