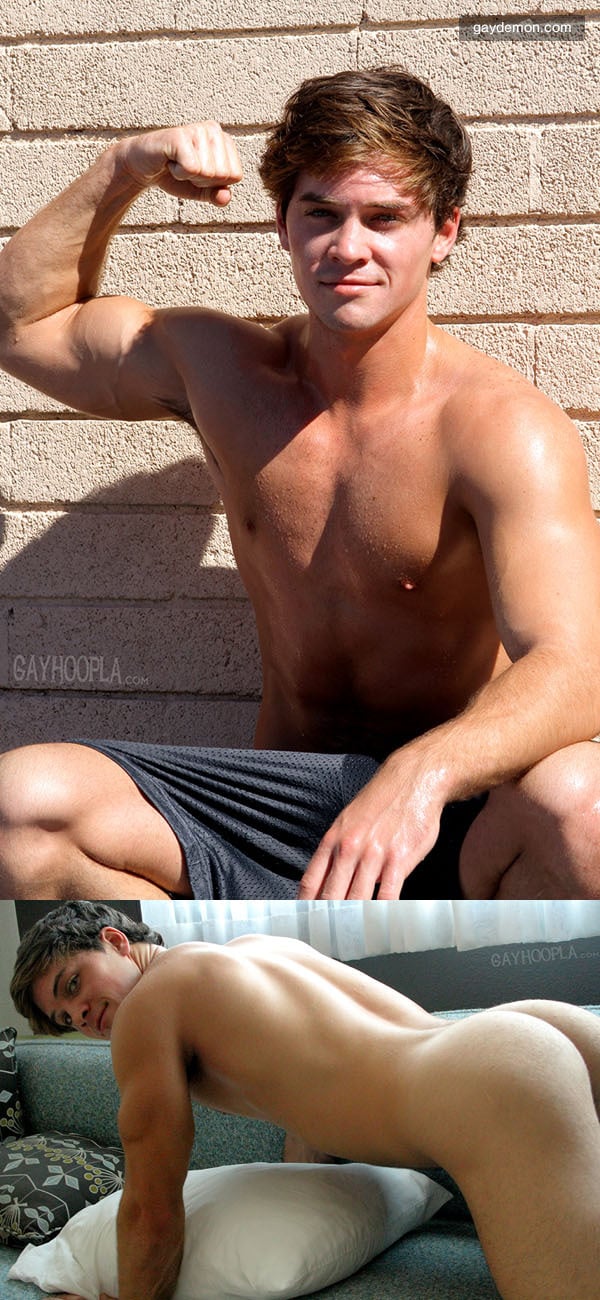 Wow! What a sexy guy this new jock over at Gay Hoopla is - he's definitely one sporty, fit, defined, and handsome young man! His name is Andy Sheckler and I doubt there's a gay man on this planet who wouldn't feel aroused, and perhaps even slightly faint, after looking into those dreamy blue eyes of his!
Andy's one cool dude too - great personality, chatty, friendly - an overall great guy to hang around with. The main problem being around him tho, is that when you're talking with him, you just can't help yourself, you look at that gorgeous face, the long brown hair, the perfectly chiselled body, and all you can do is think to yourself - I want to see this guy naked!
And then, when he does strip down naked for you - boy, you're NOT disappointed! That perfectly defined torso, those washboard abs, the sexy hair on his belly leading down to that fat cock and two perfectly round balls hidden in that tight ball sack - all perfectly framed by those sexy thighs - it sure makes my dick get hard! Then, as if he could read my mind, he takes his dick in hard and gets it hard - stoking it with a well-practiced, tight grip, lying back and then exploding his thick sticky cum load all over that sexy hairy belly of his - all the while looking straight into the camera with that handsome face and drop-dead sexy smile!