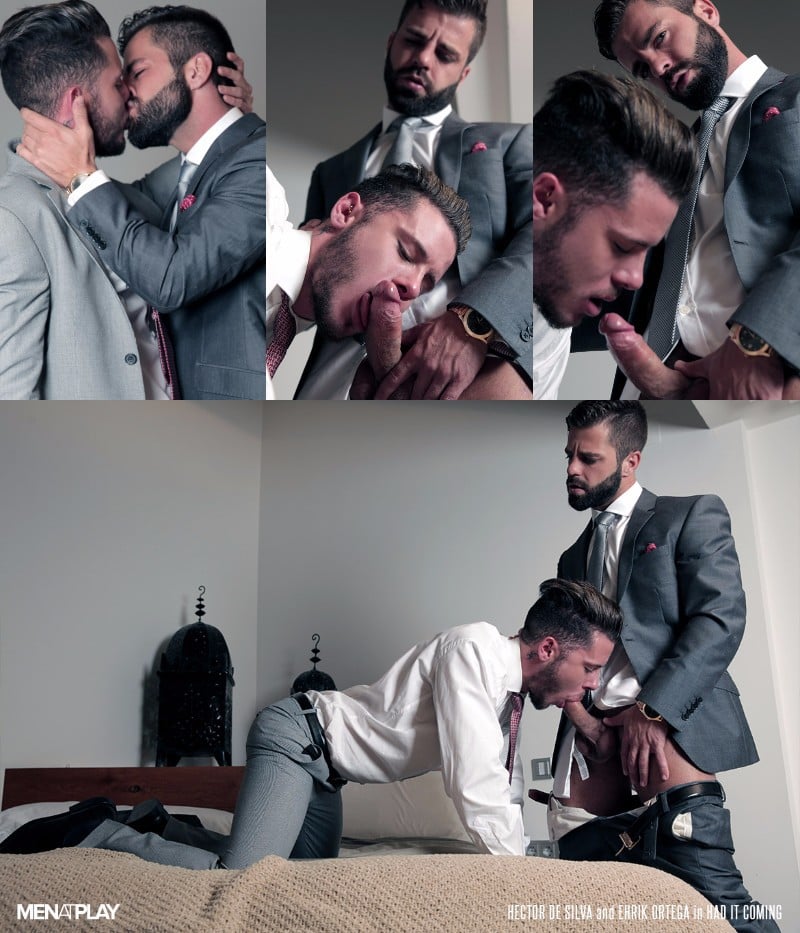 ---
Scene Pictures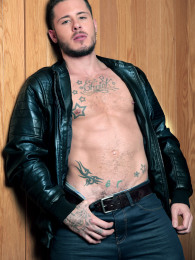 If you've never had sex with a ex-lover, you're missing out. It can be some of the hottest sex that you'll ever experience. In Men at Play's Had It Coming, Hector De Silva is in the shower getting ready for work when his ex, Ehrik Ortega, uses the key that he never gave back. When Hector emerges from the bathroom, he's not happy to see his old boyfriend standing there. Come inside and see what happens.
Hector's mouth is saying no to Ehrik's advances, but his cock is definitely liking the idea. Besides, Ehrik knows how to get what he wants, so he persists. It's dead easy and it's only a couple of minutes before Hector takes the bait and the two men are kissing like it's their last goodbye, and maybe it is. By the time Hector reaches the point of no return, he's fully dresses in his suit, but that only makes it more fun. Ehrik unzips Hector's trousers, pulls out his already stiff dick, and swallows it.
When it comes to the fucking, it's a fine line between love and hate. Hector is pissed that he couldn't resist his ex-lover, he's angry that Ehrik has gotten his way one more time. But he so loves fucking that sexy little butt. He rams his dick into his boyfriend's ass, grabs his hips, and angry fucks him. I guess he's hoping that if it hurts then Ehrik won't be coming back for more. But that could very well backfire, especially when you see how much Ehrik enjoys the hard pounding.