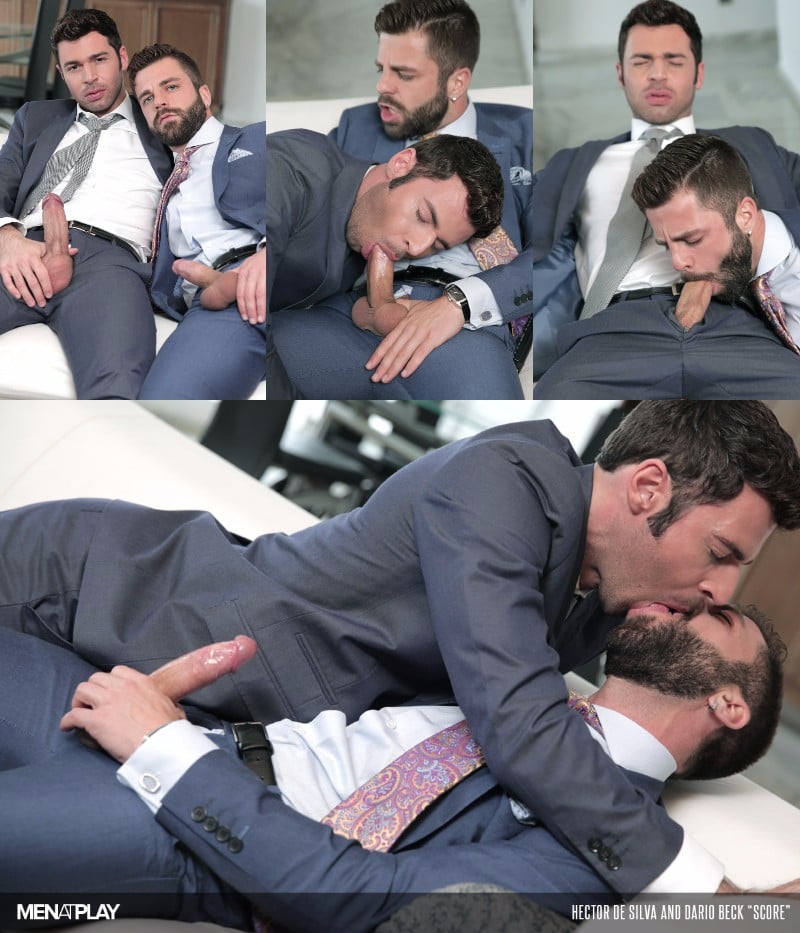 Watch the Free Preview of "Score" at Men at Play
Two buddies from the office are catching a football match on the television. Nothing unusual. "Did you see how he touched his ass," Dario Beck asks. "It's nothing between mates," Hector de Silva says. Dario reaches across and grabs a handful of Hector's crotch saying, "Like this?" Hector recoils at first, but then ...
Hector comes around pretty quickly in this Men at Play video. It's called Score after all, so we're not sitting here waiting to see a player kick a ball into the net. I wish things got this interesting at my house. Geez ... the TV was on all day yesterday and my husband was glued to SportsCenter waiting to find out what hockey team picked up what player. It was some big trade day, kind of like Super Tuesday for the NHL. Can you tell I was interested?
Anyway, back to Dario and Hector. Hector pulls his hard-on out of his trousers and Dario gulps it. They do some necking and swap head back and forth, then Hector bends Dario over the arm of the sofa and fucks his hairy ass. At first they fuck in their suits, then Dario gets completely naked and rides Hector's dick and the hunk is still completely dressed. Gosh that makes me so horny.