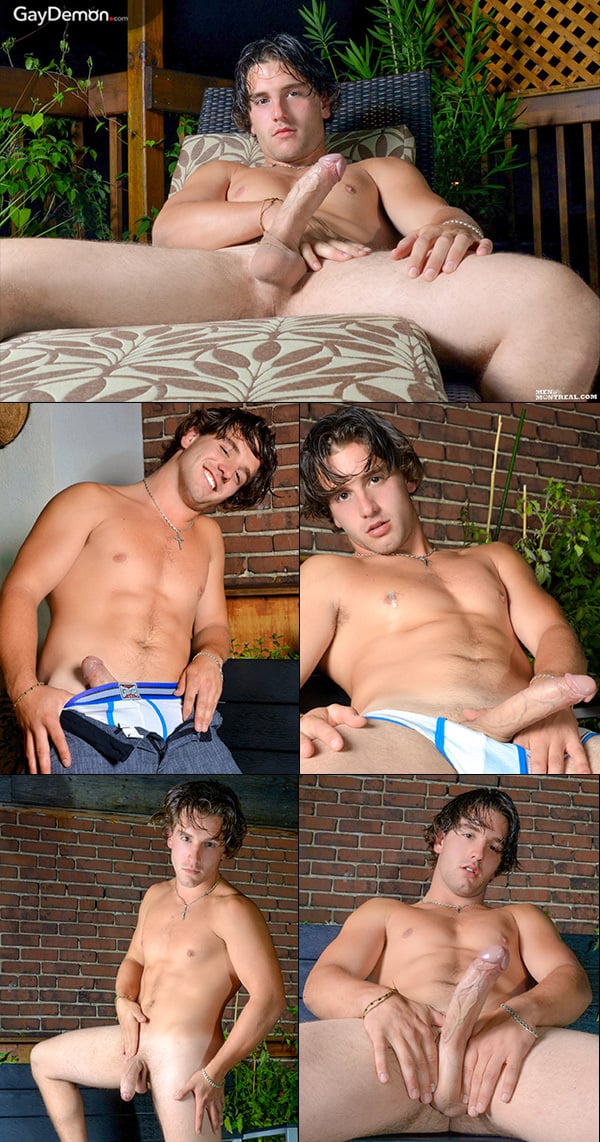 Kalvin Gold accompanied a buddy of his to Men of Montreal; his friend was doing his first jack-off video. I don't know why guys bring a friend along, I'm not sure if they're afraid they're going to be kidnapped and sold into slavery or what, but bringing a friend along happens more than you think. But after seeing the production studio and that everything was on the level, Kalvin decided that he was interested in stripping and jacking his dick for the cameras.
Men of Montreal had a jam packed schedule and couldn't squeeze another guy in, so they booked Kalvin to come back in two weeks. And this 21-year-old stud was going to try his best to pump out a hotter performance than his buddy. Nothing like a little competition to get the testosterone and cum flowing.
Kalvin is adorably cute with a nice uncut cock. It's not the biggest dick you've ever seen, but it gets hard, has foreskin, and looks like it'd be fun to play with. When asked, Kalvin told Men of Montreal that he hasn't played with another guy "yet." So I guess that means that chances are good we'll be seeing this cutie spraying his load of cum all over another guy. And in his first solo, Kalvin blasted his jizz load all the way up his chest, almost hitting his neck.